Kelso's Kamaile Correa tops 3A Greater St. Helens League girls tennis all-league team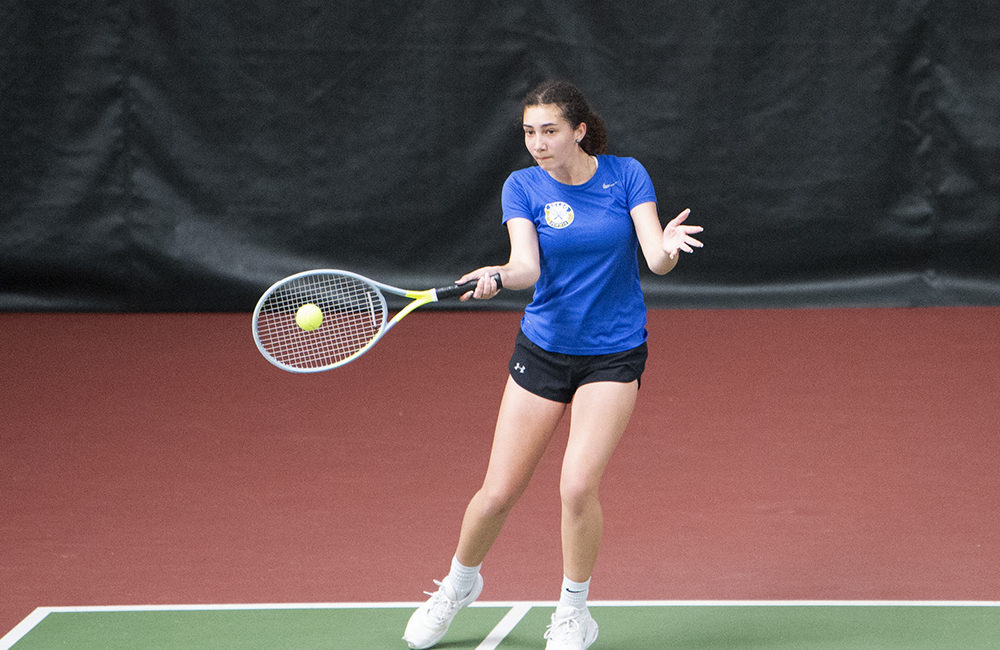 All-league teams as selected by league coaches:
Singles player of the year: Kamaile Correa, Kelso
Doubles players of the year: Lexi Frost/Ari Haygood, Mountain View
FIRST TEAM
Singles
Susan Hong, Mountain View
Elsa Bice, Prairie
Jasmin Chu, Mountain View
Doubles
Emma Av/Brynn DeSantis, Mountain View
Macy Grafton/Maggie Waddell, Kelso
Faith Reieve/Annika Reive, Mountain View
SECOND TEAM
Singles: Betty To, Evergreen; Shayla Tran, Evergreen; Amelia Nelson, Prairie; Andrea Gutierrez-Hernandez, Kelso. Doubles: Azalia Coronado/Asley Leon-Marin, Evergreen; Abby Lemmon/Corissa Weimer, Prairie; Christina Nguyen/Nina Truong, Evergreen; Netty Mauer/Ella Chennault, Kelso.
HONORABLE MENTION
Evergreen: Vanessa Quintero/Grace Huang; Heritage: Stephanie Duong, Megan Pham, Lindsay Kane; Julia Kane/Madisom Eckstrom; Mountain View: Siena Low; Prairie: Tatum Colpron; Claudia Neuman/Ellie Mathison; Emily Jijavadze/Daria Manzer.