Leta Meyer to be inducted into Heritage Athletic Hall of Fame at Thursday's football game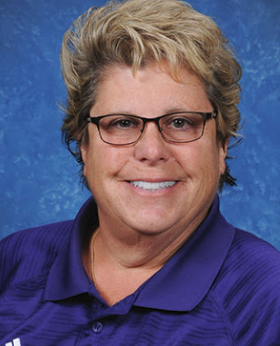 Former Heritage High School athletic director Leta Meyer will be inducted into the Heritage High School Athletic Hall of Fame during a halftime ceremony on Thursday's Evergreen-Heritage football game at McKenzie Stadium.
The game is scheduled to kick off at 4:30 p.m. Thursday. Meyer will serve as the honorary captain for the Timberwolves. The halftime ceremony should start between 5:30 and 6 p.m.
Meyer was Heritage's first athletic director when the school opened its doors in 1999 and remained at Heritage until her retirement in 2019. During her tenure at Heritage, Meyer served as an executive board member of the Washington Interscholastic Activities Association, a WIAA representative assembly member, treasurer and president for the Greater St. Helens League and president of WIAA District 4.
Meyer grew up in Kelso as Leta Guglomo, where she was a standout athlete at Kelso High School in tennis, track and field and basketball.
She played volleyball and basketball at Lower Columbia College from 1975-77. After graduating from Central Washington, Meyer returned to LCC to coach the volleyball team for two seasons. In 2019, she was inducted into the LCC athletic hall of fame.
From 1982 to 1999, she was a teacher and coach at Mountain View High School, coaching volleyball, basketball, golf, softball and track and field.
Former athletes and coaches who worked with Meyer's, either at Mountain View or Heritage, are encouraged to attend Thursday's event.