Prairie softball beats Lake Washington to open 3A state tournament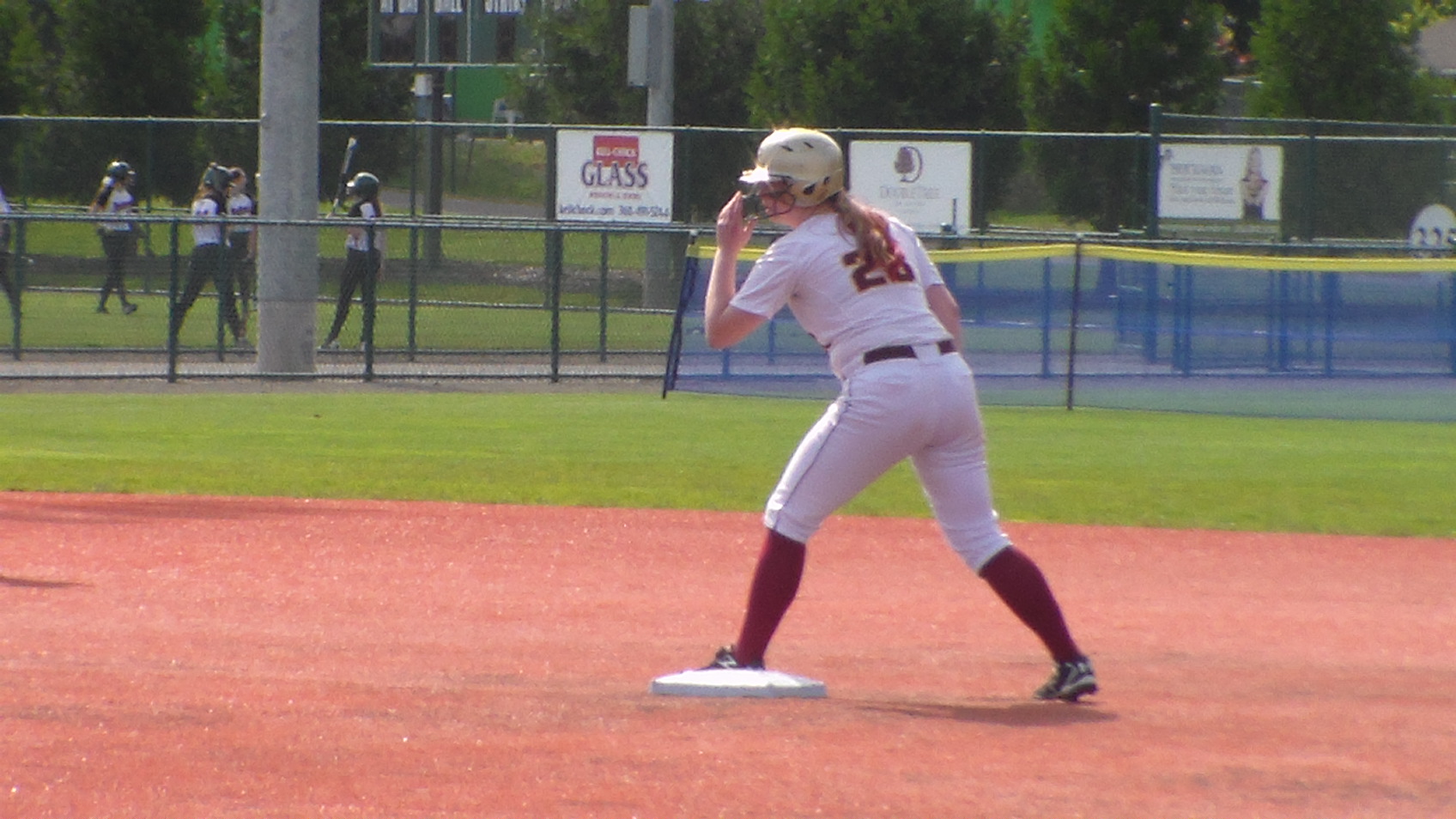 Bailee Blechschmidt hit a two-run home run and Maddie Williams pitched seven solid innings to lead the Prairie Falcons to a 6-2 win over Lake Washington of Kirkland in the first round of the Class 3A state softball tournament in Lacey.
Prairie advances to face Meadowdale in the state quarterfinals at 4 p.m. Friday.
Jordan Shaw's two-out single score Jamie Phares to give Prairie a 1-0 lead in the first inning.
The Falcons added two more runs in the second on Tristan St. Peter's run-scoring single and when Phares was hit by a pitch with the bases loaded.
Blechschmidt's homer over the center-field fence gave Prairie a 5-0 lead in the fourth inning. Shaw then singled home Bridget Guiney to make it a three-run inning.
Maddie Brown's two-run home run to left cut Prairie's lead to 6-2 in the sixth, but the Kangaroos would get no more.
TAKING THREE FOR THE TEAM: Jamie Phares was pitch magnet on Friday. She was hit by a pitch in each of her first three plate appearance, twice which later resulted in her scoring a run and once driving in a run.
PITCHING CHANGE TOO LATE: The Falcons tagged Lake Washington staring pitcher Maddie Brown for six runs in 32/3 innings. After Jordan Shaw's second RBI single of the game made it 6-0, Brown was relieved by Tori Bevins. Bevins retired 10 of the 11 batters she faced with the only batter reaching on a dropped third strike. But it was a little too late for the Kangaroos.
NEXT UP, MEADOWDALE: Prairie's next opponent will be the Meadowdale Mavericks.
Meadowdale is 21-3 and won the Wesco League South Division. But the Mavericks lost to Everett 13-1 in District 1 title game last week to go into state as a No. 2 seed.
Two of Mavericks three losses this season have come to Everett (Lynnwood the other). Judging from their scores, Mavericks can swing the bats. Mavericks have scored in double figures in 17 games this season.
Meadowdale beat Auburn Mountainview in Friday's first round at state 12-0. Auburn Mountainview placed third in last week's bi-district tournament after losing to Kelso 6-3 in the semifinals.
So by all accounts, Meadowdale figures to be a tough matchup for the Falcons.
PRAIRIE 6, LAKE WASHINGTON 2
Prairie 120 300 0–6 6 1
Lake Wash. 000 002 0–2 5 1
Prairie
Pitching — Maddie Williams 7 IP, 2 R, 1 ER, 5 hits, 0 BB, 5 K, win. Highlights — Jamie Phares 3 HBP, 2 runs, RBI; Bailee Blechschmidt 1-2, HR, 2 RBI; Bridget Guiney 1-2, 2B, run; Jordan Shaw 2-3, 2 RBI; Maddie Williams 1-3, run; Chloe Blehm run; Tristan St. Peter 1-3, RBI.
Lake Washington
Pitching — Maddie Brown 3.2 IP, 5 ER, 6 H, 1 BB, 4 HBP, 4 K, loss; Tori Bivens 3.1 IP, 0 H, 4 K. Highlights — Lindsay Allen 1-3, 2B; Kylisa Hull 1-3, run; Brown 1-3, HR, 2 RBI; Hannah Walker 1-3; Julia Turner 1-3.