An exquisite wine cave in the heart of the Umpqua Valley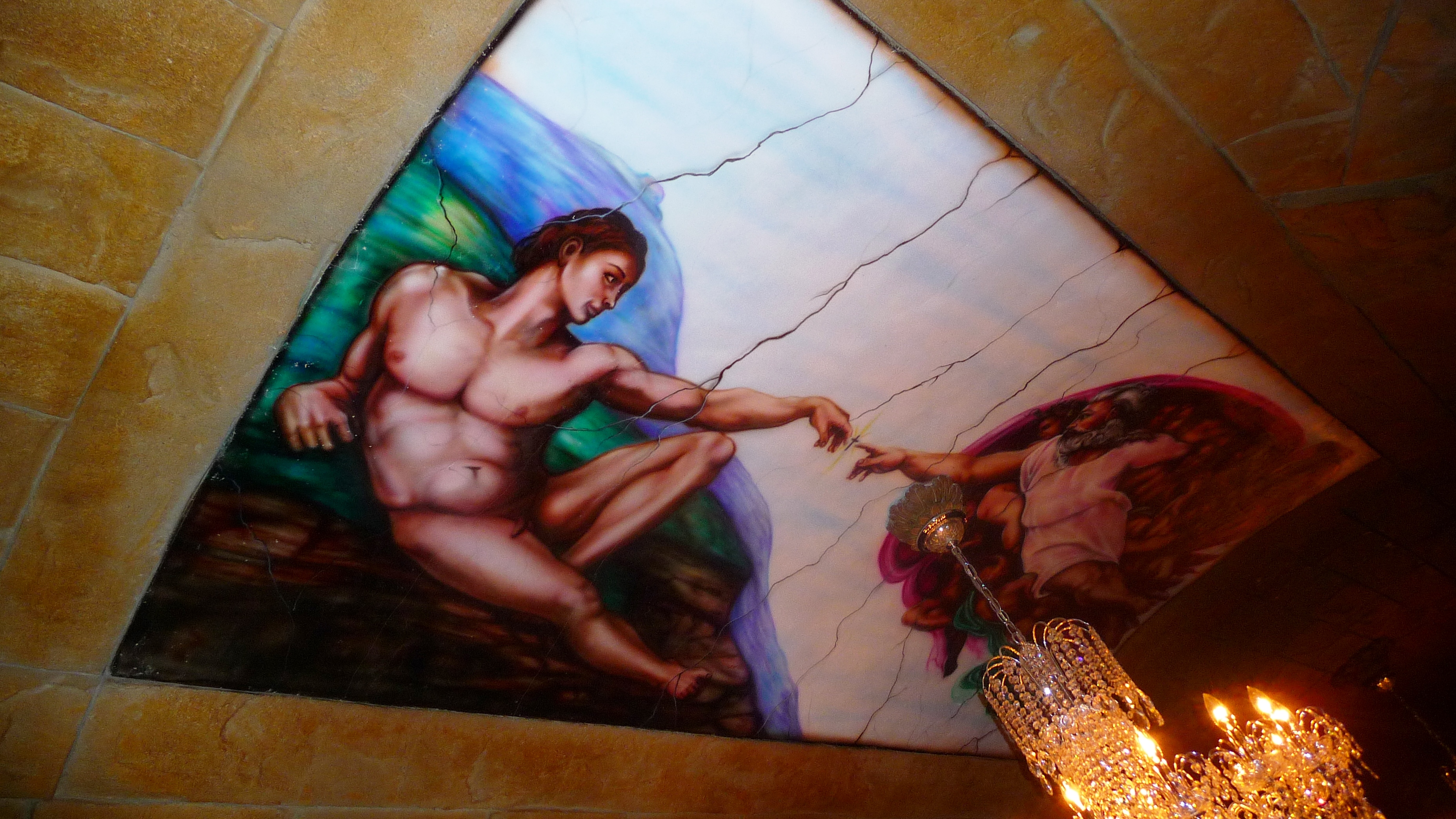 Sometimes a unique vineyard feature can make the stop seem almost touristy. That is not the case with Reustle Prayer Rock Vineyards' well-appointed wine cave located in the Umpqua Valley.
At the entrance to the expansive cave, imprinted on the stone floor, is the first of several scriptures from the book of Romans, a bold testament to the strong faith of the Reustle family. From there our tour guide, Kevin, shared the detail of the archangels, Michael and Gabriel, drawn on either end of the cave, the impressive molded columns, several private tasting rooms as well as the captivating event space inside the cave, elegant lighting and replica of Michelangelo's Creation of Adam.
This personalized and educational experience is included for each visitor to Reustle Prayer capped off by a four-wine tasting paired with palate-appropriate appetizers in a private to semi-private tasting room. Reustle Prayer is particularly recognized for their Grüner Veltliner, a white wine grape grown extensively in Austria. Also on their current tasting menu are their 2013 Pinot Gris (the flavors of which were set off nicely by a goat cheese-topped rice cracker), 2012 Tempranillo and 2011 Syrah.
Of the four, I preferred the 2013 Grüner Veltliner for its spice and white pepper which paired perfectly with the pecorino drizzled with honey and a dash of pepper as well as the Tempranillo for its jammy, black pepper flavor profile. For someone who doesn't care for spicy food, it's curious that I love a little spice in my wine. Kevin shared that their wine is not released until it's ready to be consumed but it's evident that the smoke of this Tempranillo will only continue to evolve into a rich tobacco and leather in the next few years making it a beautiful red meat wine.
We discussed their Sauvignon Blanc which Kevin said is being made by Reustle Prayer in the New Zealand style and he agreed with my impression that the Marlborough region really is the premier area to showcase the complexity of this varietal. Sadly, they did not have any available to pour but a bottle of their Semillon had been opened and it was a lovely substitution. Another grape that does particularly well down under – Australia particularly – it was bright in the glass with a light floral nose and crisp, citrus flavors already leaning toward a bit of nut. A refreshing and palate-pleasing wine with a long finish.
A wine lover can be overwhelmed with wine club choices. I looked hard at each of Reustle Prayer's three options and was told that many people choose to have their shipments held back and pick them up in person a couple times a year. What a terrific way to insure another peaceful and enlightening visit in the near future.