Bean, Couscous and Kale Medley
I'm still on my 'clean out the pantry' kick. With the recipe we made last night, we've used up some dried beans and most of our couscous. My goal in this endeavor is not to never use these grains and beans again but to have fewer options on hand so my ingredients are fresher.
Another one of Bea Johnson's ideas that I love is not buying canned goods. I'm not saying that's going to be me but it's a very interesting concept. I appreciate the perspective of so many of these Simple Living writers even if I don't embrace all of them for my family.
Bea actually cans a lot of tomatoes each year but, other than that, she buys local, in season produce and utilizes dried beans in her recipes. She does have the advantage of living in California where the weather is a bit more conducive to a longer growing season (she has canned goods in the earthquake kit she keeps on hand for her family). In assessing my own canned items, I realized I could drastically reduce our supply by just using dried beans in place of canned ones.
Using dried beans is healthier because you're in charge of the sodium content and the bonus is that fewer cans are created to be 'recycled'. It doesn't take much effort to cook dried beans, either. Soak a weeks' worth in a very large bowl for 6 hours (I.e. first thing when you wake up on a Sunday morning), cook them over the stove for 60 – 90 minutes (after dinner while you're watching television) and put them in the fridge to add to whatever recipe you want to add them to throughout the week.
Bean, Couscous and Kale Medley
4 ½ C water
2 C couscous
1/3 C olive oil
3 cloves garlic, minced
½ C red onion, chopped
½ C Walla Walla sweet onions, chopped
1 tsp red pepper flakes
1 ½ C vegetable broth
2 cups fresh green beans, chopped
½ C red cabbage
½ C green cabbage
2 15.5 oz cans Great Northern beans, drained
4 vegan Boca Burgers, defrosted & roughly chopped (or whatever brand you prefer)
4 cups kale, roughly chopped
In a large, covered saucepan bring water to a boil. Add couscous, stir with a fork, put the lid back on the pot, set the pot off the burner and allow to cook for 5 minutes. Drain any excess water and set couscous aside. In a large skillet on the stove, heat olive oil over medium heat. Add garlic, onions and red pepper flakes and allow to cook for 5 minutes. Add vegetable broth, green beans and cabbage and cook, covered, for 10 minutes. Add Great Northern beans, Boca Burgers and kale and allow to cook until kale is wilted, approx 5 – 10 minutes. If dry, add more water ¼ cup at a time. Makes 6-8 servings.
Note: I used dried Great Northern beans that I'd soaked and cooked a few days ago and was storing in a bowl in the fridge.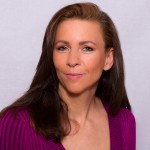 I am a Clark County native. I am Level 2 WSET (wine and spirit education trust)-certified and enjoy pairing wine with my passion for travel and fondness of food. My most prized possessions are the memories of places I've been with my husband, the chance encounters we've been blessed to have along the way and my carry-on bag. I can often be seen around town and in tasting rooms with our two beautiful, double-Merle Australian shepherds, Challenge and Baby Girl.