Fish Oil for Cats – Too Many Benefits to Pass Up!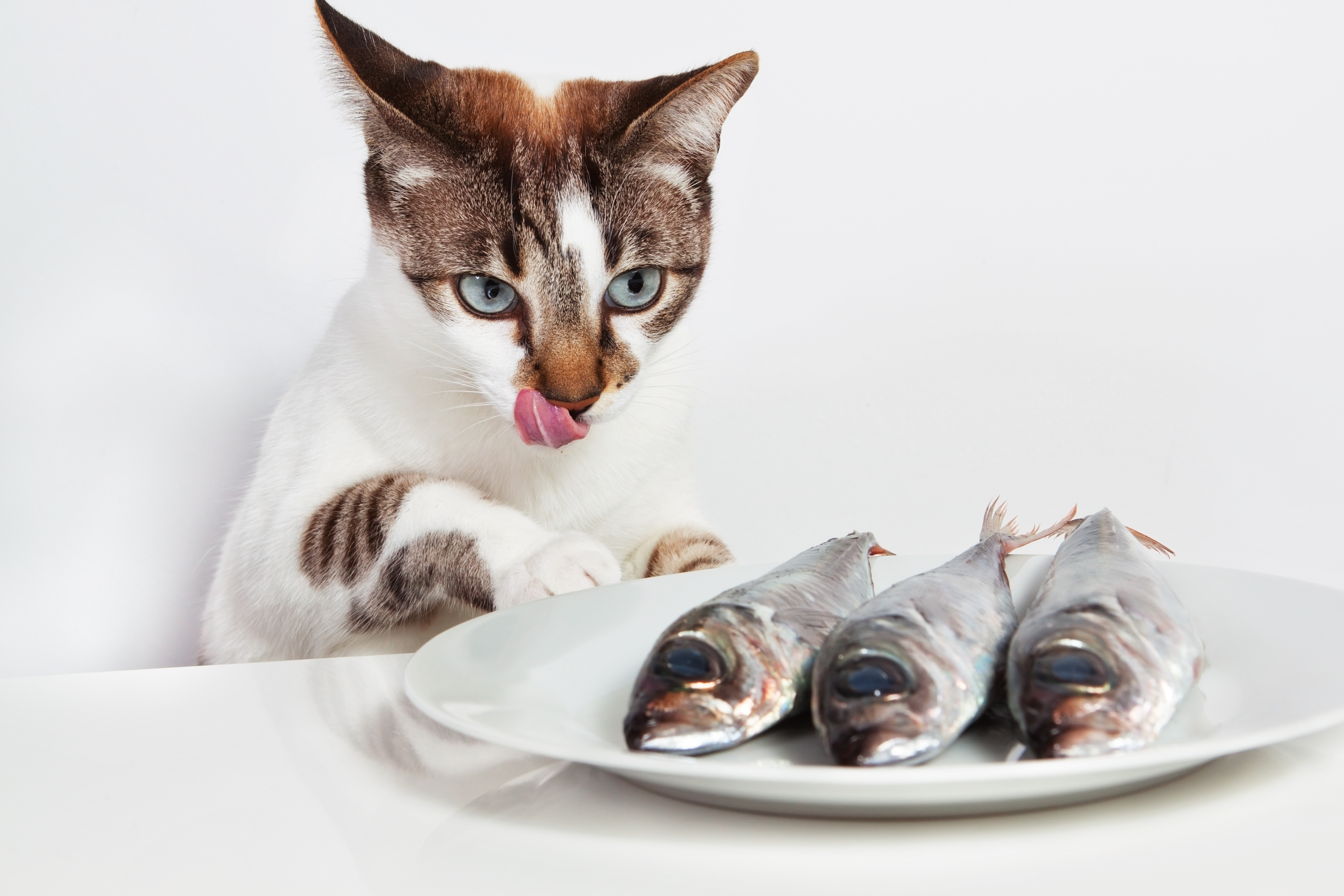 Could your cat benefit from adding a fish oil supplement to her diet?  Most likely, yes.  Fish oil for cats has many health benefits that are only recently being recognized.  Fish oil contains essential omega-3 fatty acids (EPA and DHA), that are poorly synthesized in cats.  The more you can supplement their diet with these fatty acids, the more they will enjoy these benefits:
EPA is an anti-inflammatory and can help various organs as well as joints, which can benefit kitties who have arthritis.
Does your kitty have allergies?  Fish oil can help reduce itchiness and dandruff!
The fatty acids in fish oil can increase the shininess of your cat's coat and reduce shedding (and hairballs).
While more research needs to be done, fish oil has slowed the growth of cancers in some studies.
If your cat is currently taking anti-inflammatory medication, you will probably want to ask your veterinarian about adding fish oil to her diet, just to make sure it won't interfere with the medication's effectiveness.  Talking with your veterinarian is probably a good idea whenever you want to change or add something to your kitty's diet in general, but for the most part, fish oil is an overall benefit to your cat's health.
You can purchase fish oil supplements in liquid form at your local pet store – just pump a bit onto your cat's wet food and mix (pay attention to dose directions on the label).  Most cats really enjoy the added fishy flavor, and I've never met a cat who has turned it down yet!  My kitties regularly enjoy fish oil with their dinner and I've seen their coats become softer and the frequency of hairballs decrease.
For more information about the benefits of fish oil and for dosing instructions, check out this article at PetCareRx here.