What's up with Ty Stober's massive campaign fund?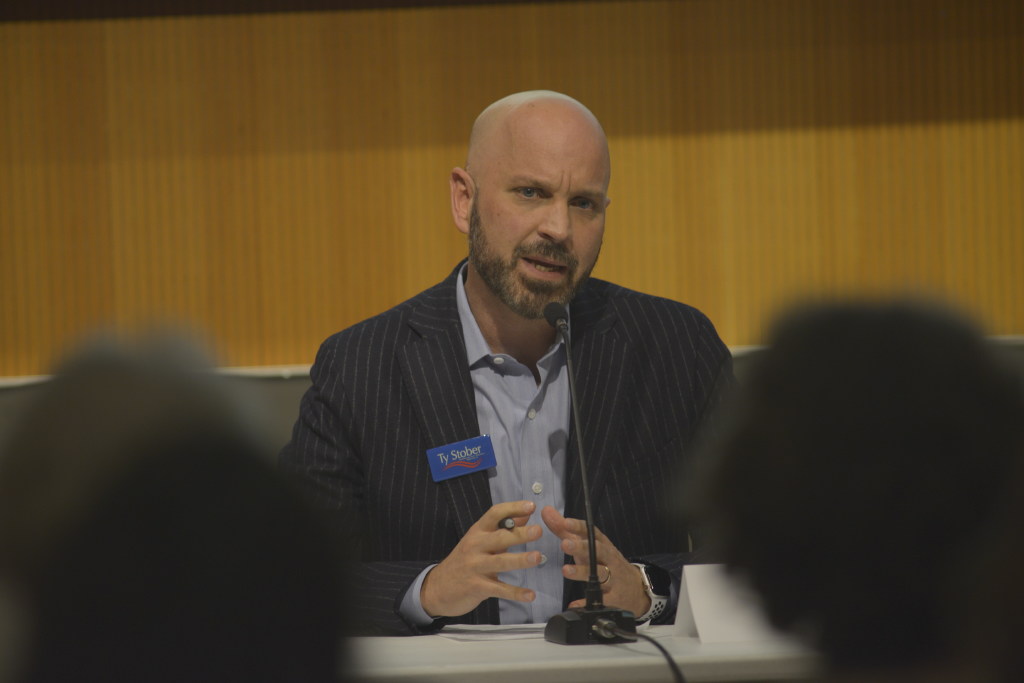 Ty Stober is running for city council, but you wouldn't know it to look at his fundraising numbers.
In his bid for reelection to Vancouver City Council Position 5, Stober has so far raised just over $61,000, according to filings with the Public Disclosure Commission as of Friday.
For a local race, that's an almost comically huge number. It more than quadruples anyone else running for a Vancouver council seat — his challenger, David Regan, has raised $12,744. Sarah Fox and Jeanne Stewart, racing for Position 6, have just shy of $10,000 apiece. Erik Paulsen, seeking to defend his Position 2 chair, has raised $12,247. Paulsen's challenger, Maureen McGoldrick, has raised less than $5,000 and therefore isn't required to disclose to the PDC.
This isn't the first time Stober has dwarfed his fellow city council candidates' war chests. When he first sought the seat in 2015, he raised $62,436 — more than double that of his challenger, or anybody else in the running for the council.
So who is all this money coming from?
The PDC fundraising data show his top donors include:
David Barnett, a Seattle-based developer who was the initial driving force behind the the ilani casino ($2,000)
Vancouver firefighters union IAFF Local 452 ($2,000)
Dean Kirkland, a local developer behind several projects at the Waterfront Vancouver ($1,000), as well as his business, Kirkland Development LLC ($1,000)
Local electricians union PAC 48 ($1,000)
Asbestos workers PAC ($1,000)
Asghar Sadri, a businessman and prolific donor to at least 20 local and regional campaigns ($1,000)
Six other individuals donated $1,000. In total, the PDC reports Stober has received 397 individual donations ranging from $20 to $2,000, including in-kind donations from Stober himself and others.
I called Stober to inquire about his fundraising strategy. How does he get so many donors?
"I ask," he said.
"It's probably better for me to address this philosophically. I raise money for two reasons. One, I can only get to a certain number of doors. I can't get to but a very small portion of the total doors I need to in order to be very successful in a campaign," Stober said. "I need financial resources to do the advertising, do the direct mail pieces."
"Two, for me, having a diverse funding network, a diverse group of funders, communicates broad support of my campaign and who I am and what I'm trying to do."
I pointed out that for all the money raised, he hasn't actually spent all that much — $18,563, compared to Regan's $22,282.
"It's October," Stober said. "Until people have ballots in their hand, they're really not paying attention. All this fundraising is going toward those last three weeks."
He added that his willingness to solicit donations counts as a qualification in itself
"Fundraising is the hardest and most uncomfortable thing involved with the campaign. I believe it also communicates that I'm willing to do really uncomfortable — I'm willing to do hard work in order to reach a goal. I take that commitment, that work ethic with me into the job," Stober said.