Vansterdam? Portland's Tijuana?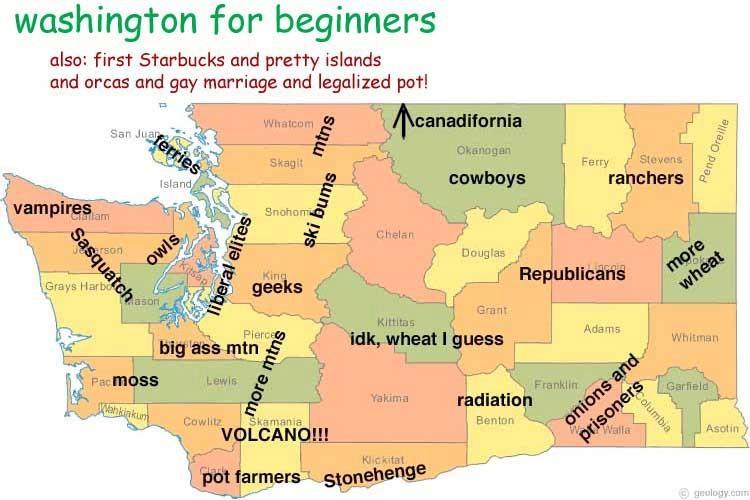 Well, I guess Identity Clark County can close up and go home, because Clark County has found an identity, thanks to this map that has been making the rounds on Facebook.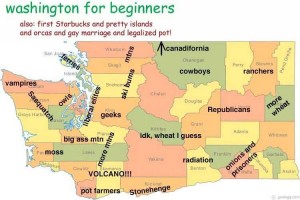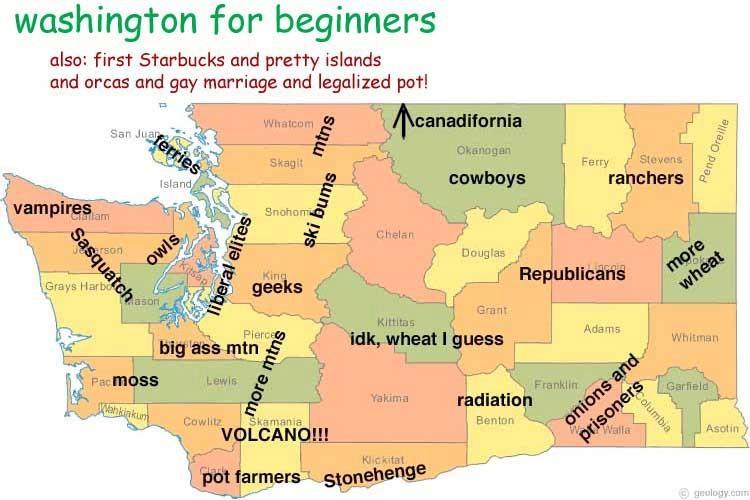 Which do you prefer, "Vansterdam" or "Portland's Tijuana"?
(Click on the map to enlarge)
The Twihards can flock to Forks in Clallam County, coffee lovers can make a pilgrimage to Pikes Place Market in Seattle to have a latte at the first Starbucks and observe liberal elites in their natural habitat, and onion lovers who can't wait for Burgerville's Walla Walla onion rings can go straight to the source. Or, you know, stop by and visit a family member at "The Walls," a nickname for the Washington State Penitentiary.
But who's coming to Clark County?