Vancouver may take stance on proposed county charter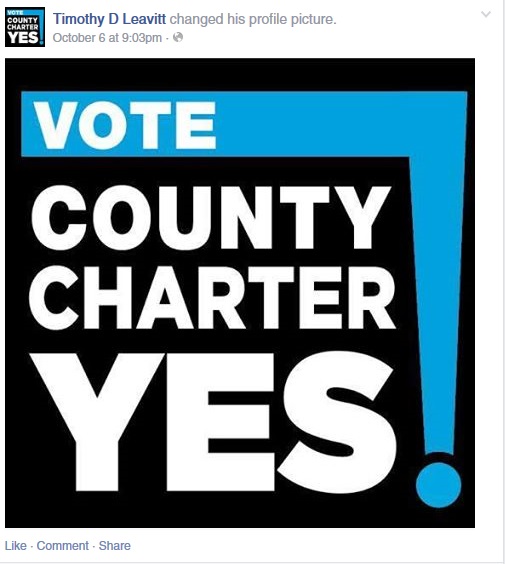 Vancouver Mayor Tim Leavitt said today he'll ask city councilors at Monday's meeting if they want to discuss possibly taking a formal stance on the proposed Clark County charter that will be on the November ballot. If they do, the council would vote at its Oct. 20 meeting.
Leavitt said Councilor Anne McEnerny-Ogle emailed him and asked if the city council could discuss the proposed charter, which, among other things, would expand the number of county commissioners from three to five.
The Camas City Council unanimously endorsed the charter on Monday.
Both Leavitt and Councilor Larry Smith are listed among people who have endorsed the proposed charter.  Leavitt even made it Facebook official. Leavitt said he doesn't have any preconceived ideas about what, if any, action the city council will take. But c'mon, he knows not to ask a question if he doesn't want to hear the answer. I think we all know how this will end.