Vancouver council expressing hopes, dreams for city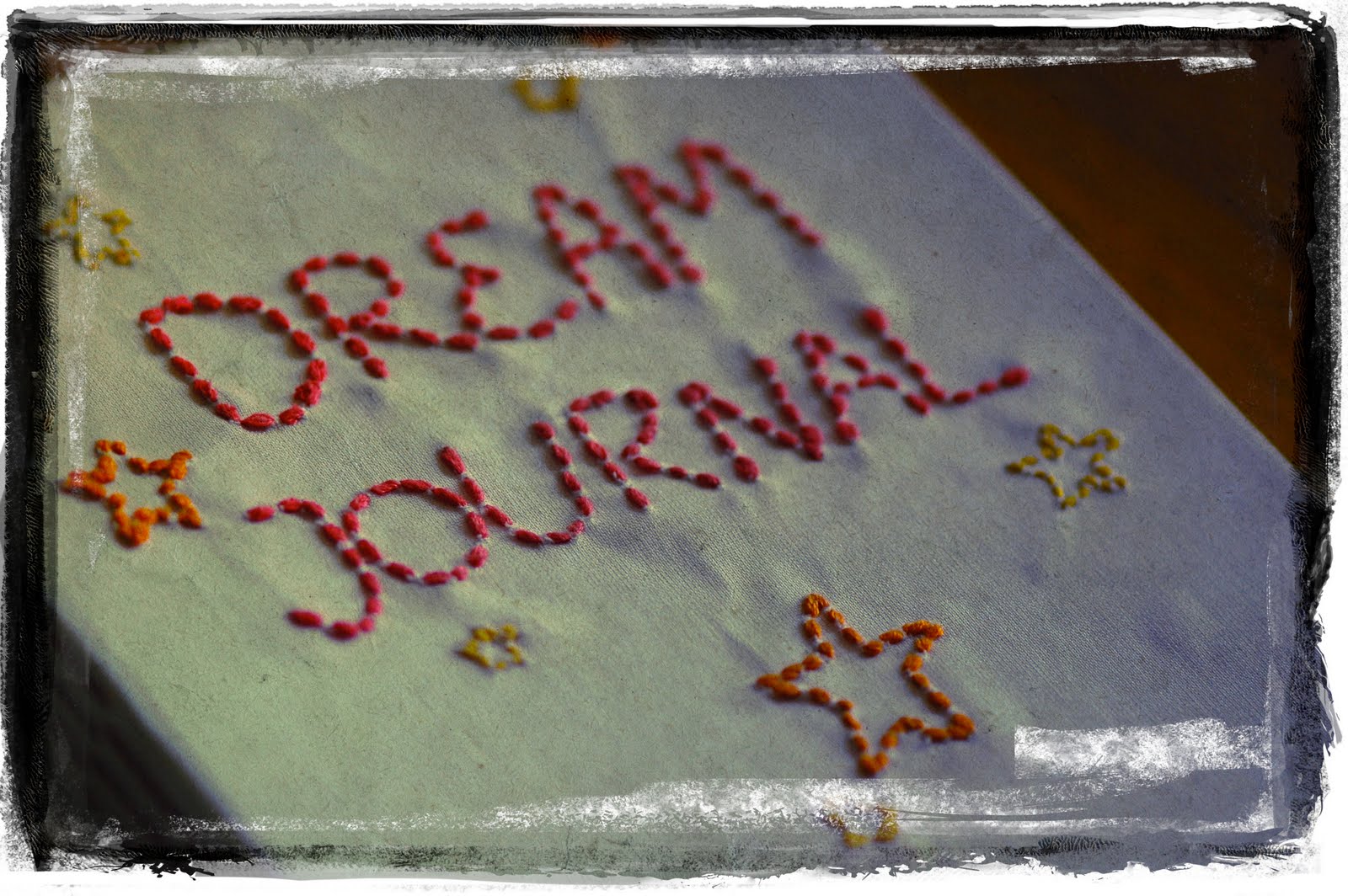 Confession time. Today the Vancouver City Council is having the first of four strategy sessions about … well, I'll let you read Mayor Tim Leavitt's description.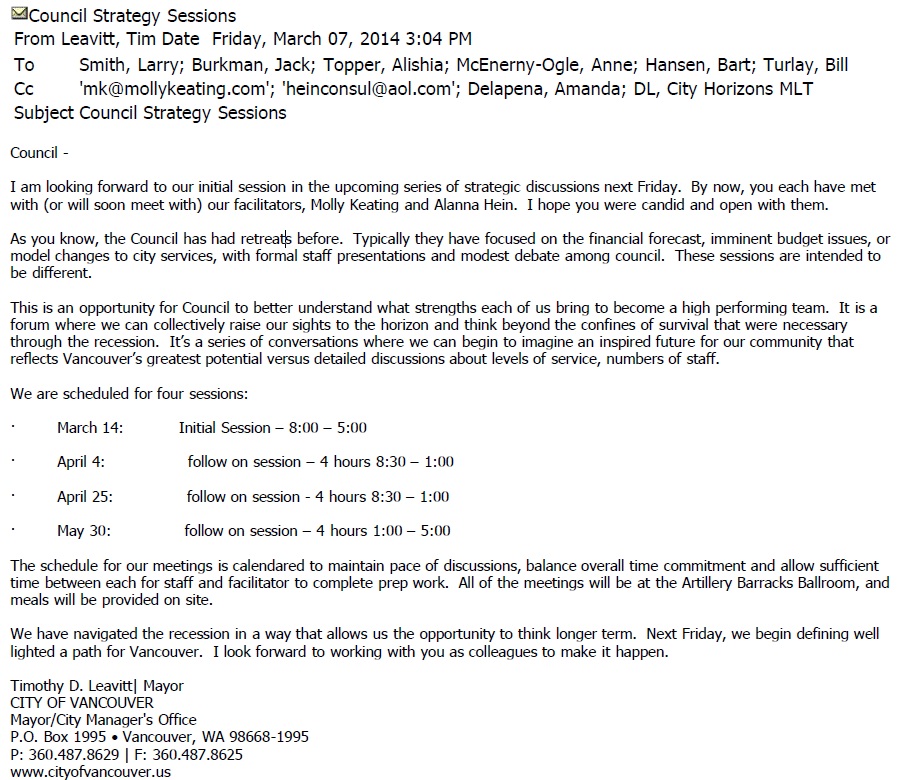 Now, since a majority of the council is there and it's not an executive session, it's open to the public. But I decided not to go. City Manager Eric Holmes said facilitators will be taking notes. If the councilors were discussing budget cuts I'd be there, but for hopes and dreams I'll settle for the notes.
Plus, I received the agenda and didn't see "trust falls." I totally would have showed up to watch trust falls.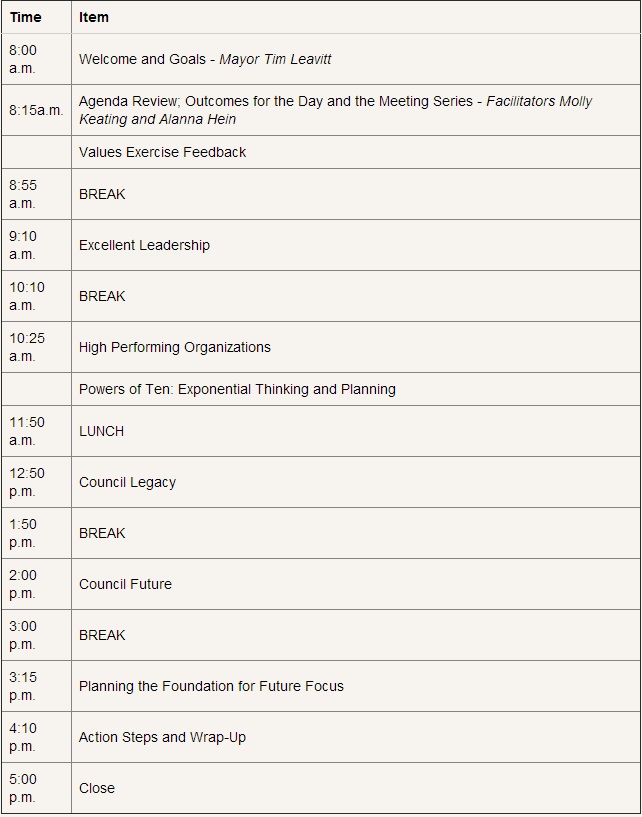 Leavitt mentioned these strategy sessions in his State of the City address this week. It will be interesting to see what they come up with, and I promise to keep you posted. Maybe I'll even go to the final session, as it's "only" four hours.