UFP – Unidentified Flexing Pecs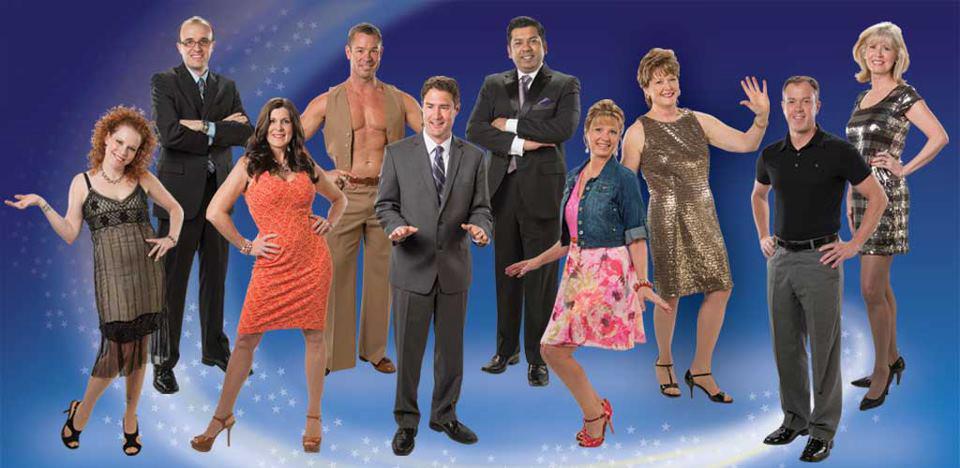 I know readers love stories about reported UFO sightings, because of the hits we get every time we do a story. So I'm going to gauge interest in an acronym I just made up: UFP, for Unidentified Flexing Pecs.
I just saw this photograph of the latest group of contestants for "Dancing with the Local Stars," which raises money for the Fort Vancouver National Trust. Let's see, Boy Scout is front and center — power of the press! — and in the back corner is local dude Jim Mains. No Vancouver Firefighter Mark Johnston, though. The other people I don't know because I don't run with the power players and business leaders of the city and … wait a second. Who is that guy with a vest, pants, dress shoes and matching belt – but is missing a shirt? Frankly, the longer maven Erik and I look at this photo, it just reminds us of a wedding reception, where a drunk guy takes his shirt off and the other drunk people think it's funny and are catcalling but the sober people are like, "Oh, geez, when can we go home?" Erik said we could retitle this photo, "10 People You Are Bound to Meet At Your Second Cousin's Wedding."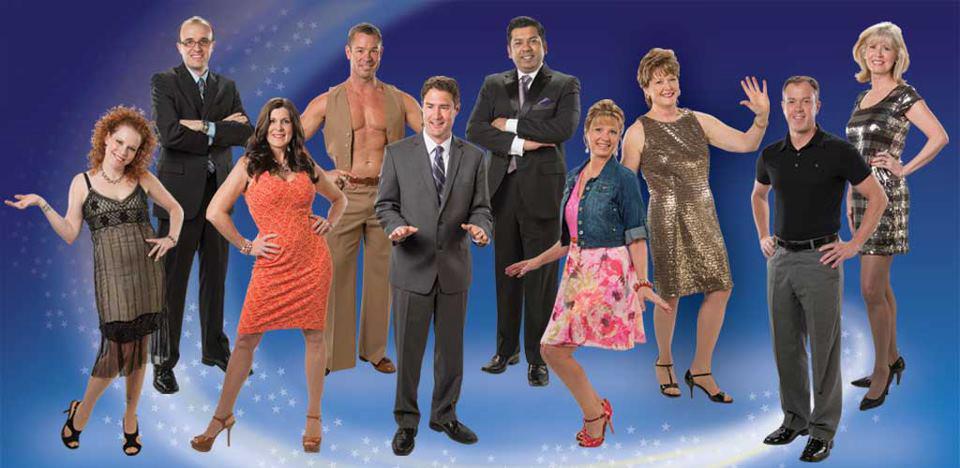 I enjoy a mystery as much as the next person, so I'm not even going to bother to find out. They can't already be in costumes, right? The benefit isn't until Sept. 7 at the Hilton.  
Whatever.
Just let it be known we already have one shirtless guy running around, and this city isn't big enough for two.