Straight from Stuart's mouth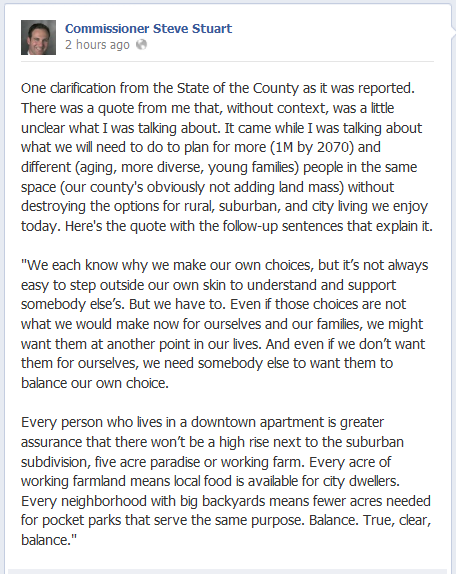 Clark County Commissioner Steve Stuart did the bulk of the speaking at the State of the County address, and he wants to make sure one part of his talk isn't taken out of context.
I won't make comment on this since it's my story he's referencing. Rather, I present Stuart's Facebook post here for you all to read.