Seating drama not exclusive to high school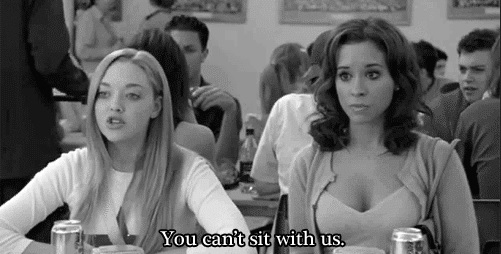 Seating arrangements for elected officials aren't always random. For example, Vancouver Mayor Tim Leavitt sits in the center seat at city council meetings. The junior member of the council is to his right and the senior member is to his left. The rest of the councilors are filled in accordingly by seniority.
For C-Tran Board of Directors meetings, the seating chart is dictated by the chairman. After Big Stu resigned, Leavitt was named chairman.
Here's what the board seating arrangement looked like under Stuart's reign: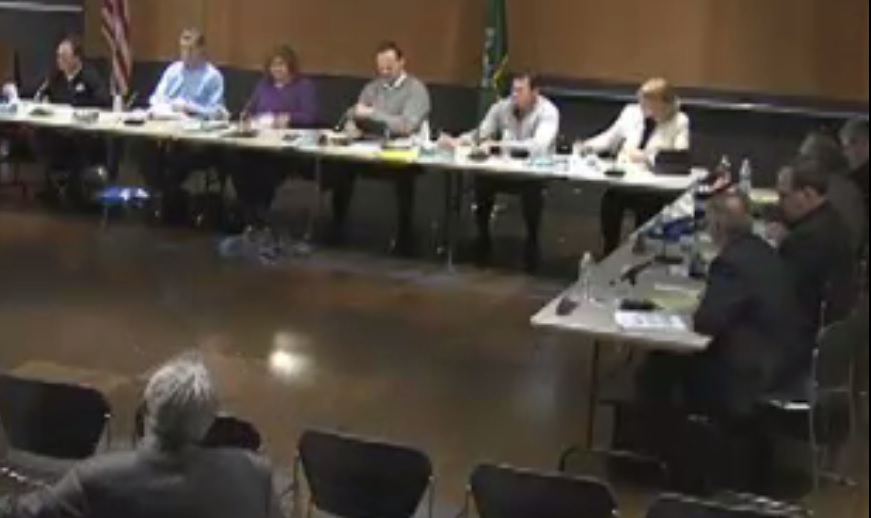 From left, it's La Center Mayor Jim Irish, Battle Ground Councilor Bill Ganley, Washougal Councilor Connie Jo Freeman, Chairman Stuart, Vice-Chairman Leavitt, Vancouver Councilor Anne McEnerny-Ogle, Roy Jennings (non-voting labor representative), County Commissioner Tom Mielke, Vancouver Councilor Jack Burkman and County Commissioner David Madore.
So what's changed since Leavitt took the gavel? On May 14, Burkman emailed Leavitt this: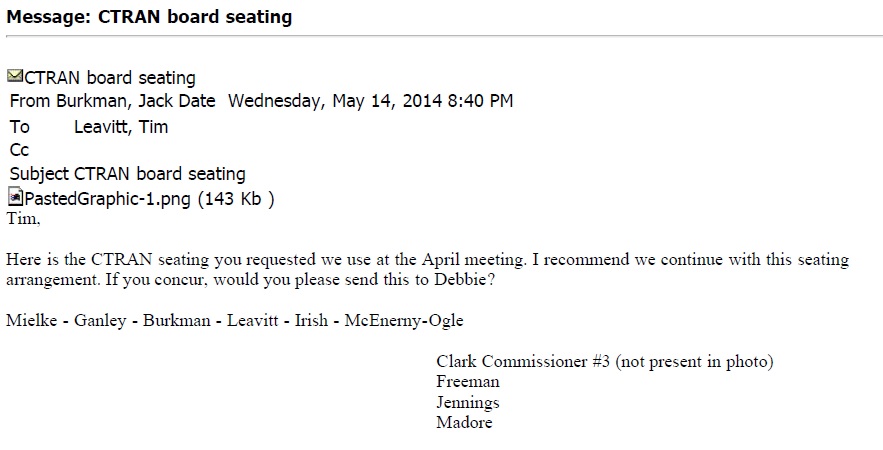 Note the M&M boys have been placed at opposite ends. I like to imagine that Burkman spent some time at home, using pieces from a chess set, before deciding this arrangement is best.
We asked Jim Quintana, C-Tran's public affairs manager, about the seating policy.
Here's his response:
"Regarding the board seating arrangements, I knew we had done it a few different ways so thought I'd ask Debbie (Jermann, board clerk) for past and current practice. She said that it's up to the chair on where everyone is seated, and currently, Chair Leavitt is exercising his right to do so. Prior to Chair Leavitt, Debbie arranged the seating, starting with the chair and vice-chair in the center and alternating County, City of Vancouver and smaller city representatives on either side to provide some separation. She said she also made some adjustments based on current issues and known friction between members. " 
Wow. Sounds like "Mean Girls."