Searching for a CRC successor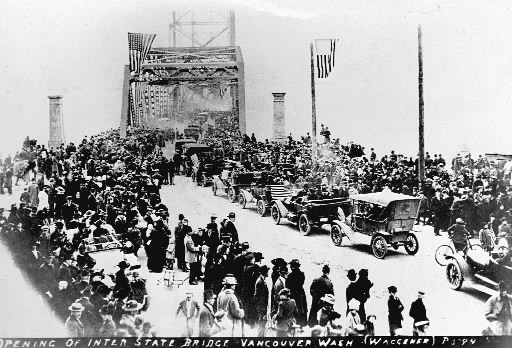 Let's face it: The words "Columbia River Crossing" carry a certain stigma these days.
Mere mention of the project that came to be known as the CRC immediately stokes a range of emotions in Clark County. Rage, despair, sadness and annoyance come to mind.
So when an Interstate 5 Bridge replacement landed in the latest update of Clark County's Regional Transportation Plan, it's no surprise that the project wasn't directly called the CRC. The project was instead referred to as the "I-5 Corridor improvement project" that, you know, happens to have the same elements and cost estimates as the CRC from about three years ago. The CRC was, however, referenced throughout the description — mostly in past tense.
Transportation officials essentially characterized the I-5 project as a placeholder until something new comes along. When it does — and it will, in five years or 50 years — it will need a name. If the day's leaders are smart, they won't call it the Columbia River Crossing.
That got us thinking, what should the next I-5 Bridge replacement plan be called? We came up with a few suggestions:
– Northwest Passage
– Great Interstate Bridge (back to our roots)
– Pathway to Freedom
– Tax-Free Freeway
– Columbia River Access to Portland (CRAP bridge for short)
– Joe's Crab Shack Memorial Bridge
– Not A Boondoggle Bridge
– The Replacement
Or if we're going to stick with the CRC initials, here are a few possibilities:
– Cowlitz Roadway to the Casino
– Columbia River Consternation
– Cascadia Regional Consensus
Got any other ideas? Whatever the outcome is, we hope The Columbian marks the occasion with a headline as good as this one when the original Interstate Bridge opened in 1917: