Petition demands Madore be investigated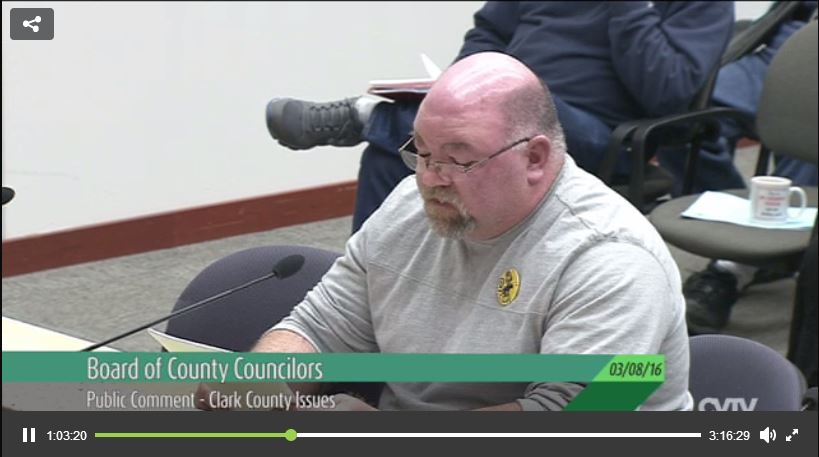 A week ago, I reported that former Clark County Council candidate Chuck Green, a Democrat, alleged ethical misconduct by Councilor David Madore.
It turns out a few people agree.
Vancouver man Chris Prothero turned Green's complaint into a petition demanding an ethics investigation into the Republican councilor. The petition accuses him of creating a hostile work environment and defaming county staff. When the petition was closed Monday morning, 267 people had signed on.
"In looking back over the past many months of Councilor Madore's abhorrent behavior, I can tell you for a fact that if I were to treat my colleagues and or patients with the same open disdain and disrespect he projected on those in dissent, I'd find myself unemployed in a heartbeat, and deservedly so," said Prothero, who presented the signatures to the council Tuesday. "It seems a sense of invincibility and bravado comes with the knowledge of the difficulty of the recall process in Washington State."
Madore, however, appeared unconcerned.
"I recommend that this board does investigate and this board does look into it and subject this whole topic to scrutiny," Madore said.