Mayoral race – the sporty edition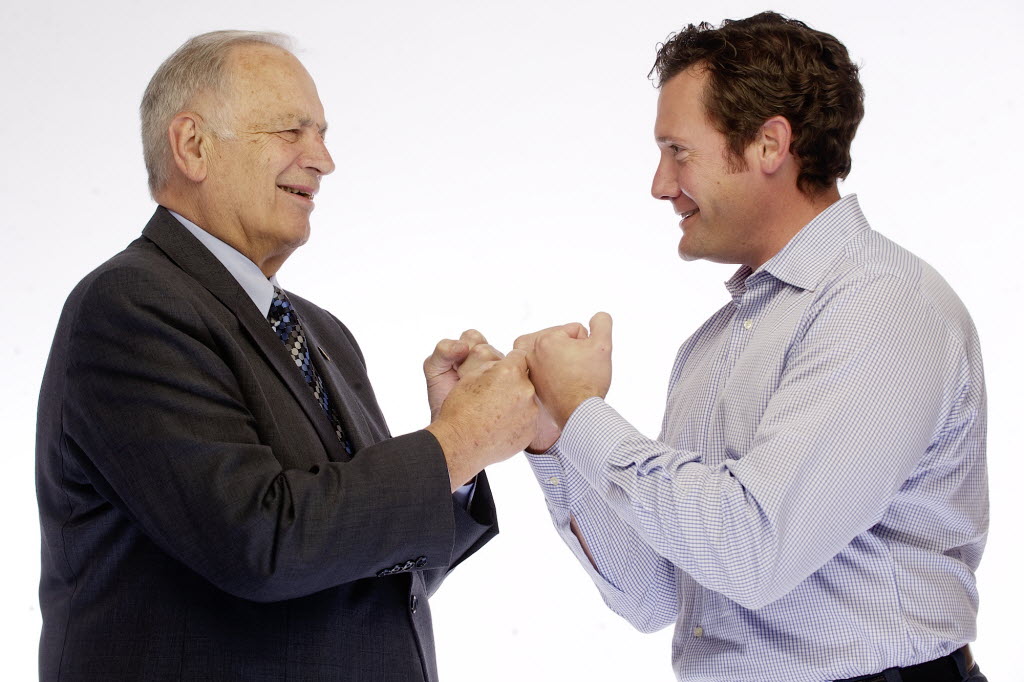 My story on the Vancouver mayoral race ran on Sunday's front page.
Last week, metro editor Craig Brown and I selected some photos of Mayor Tim Leavitt and Councilor Bill Turlay to run with the story. For those of you who looked at the paper, you may recall this was the lead photo: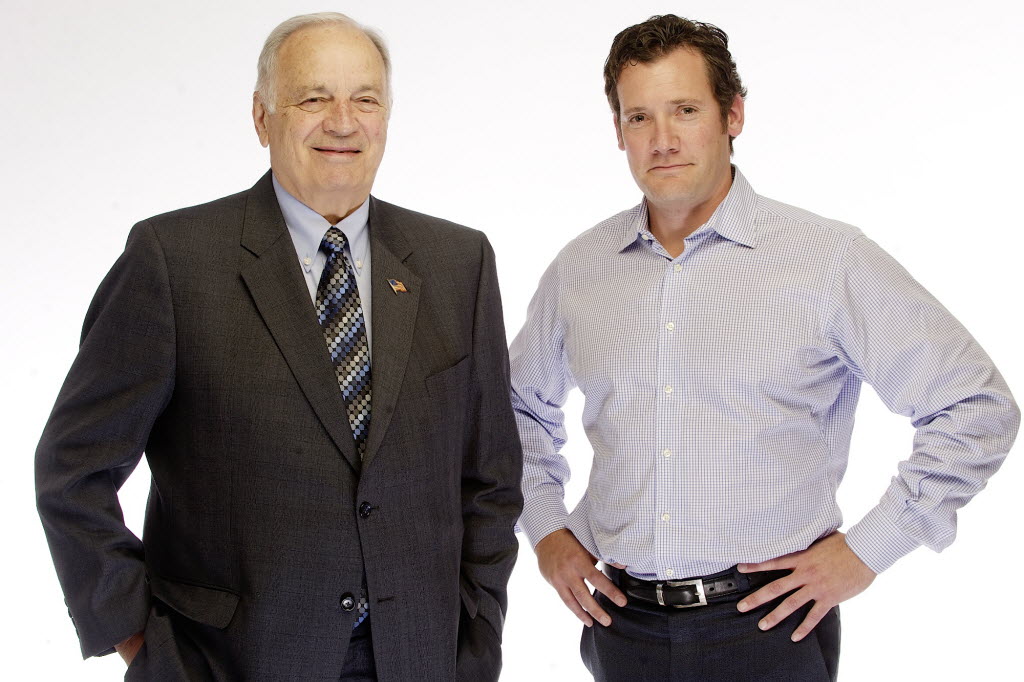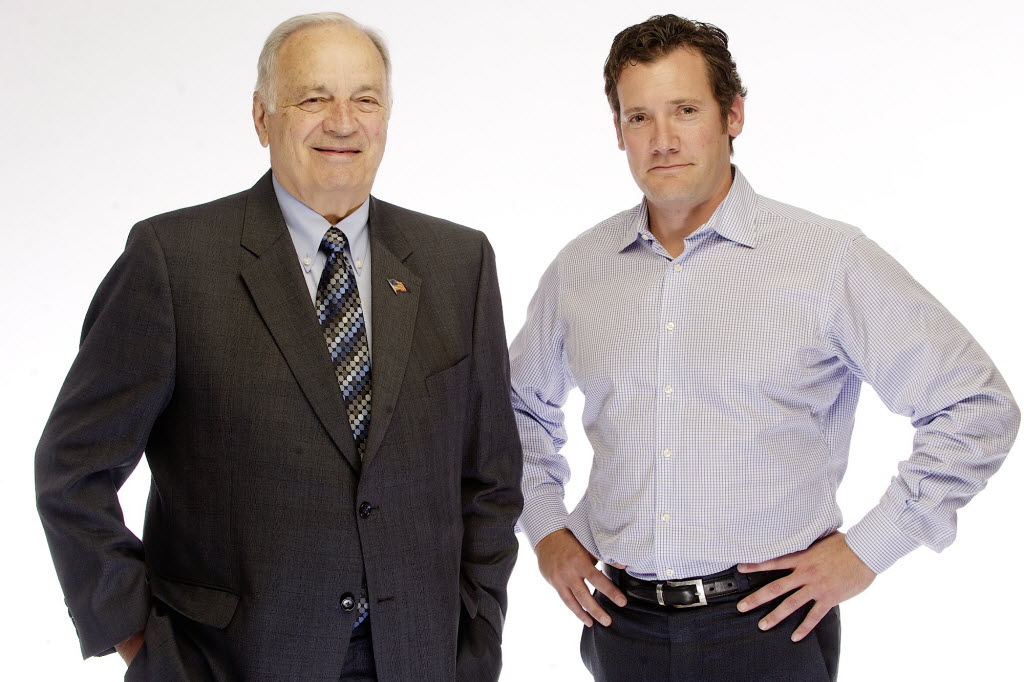 But the page designer, Romana Wood, did give me several options and she didn't just stick to the photos Craig and I had selected. On a side note, Romana is probably the quietest person in the newsroom but she has a sly sense of humor. On Thursday I was looking at her different proposed layouts and laughed out loud at this one: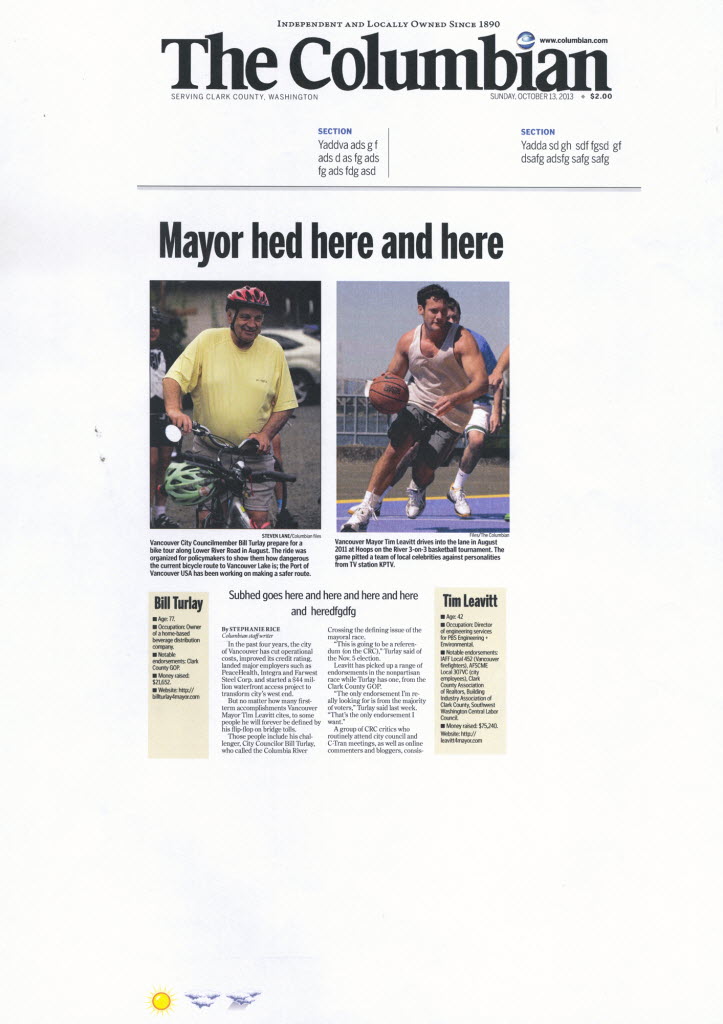 So if you've ever wondered how newspaper page designers amuse themselves … this is a good example. Although I'm sure Leavitt would have liked this cover.