Madore points fingers over Comp Plan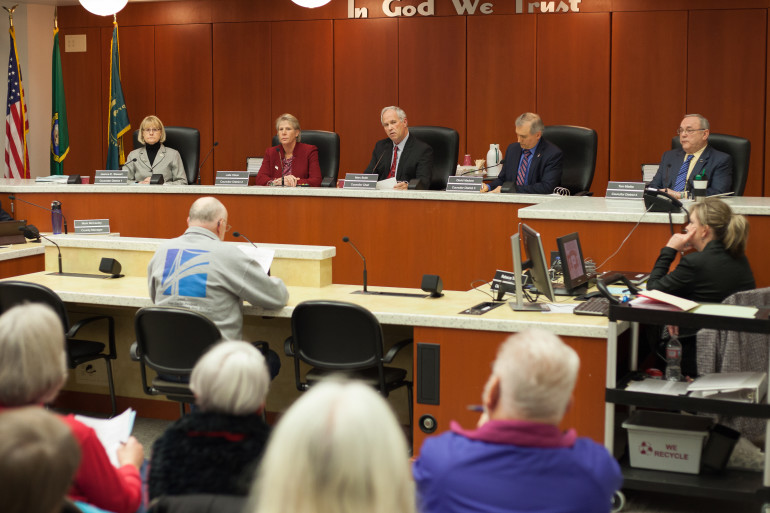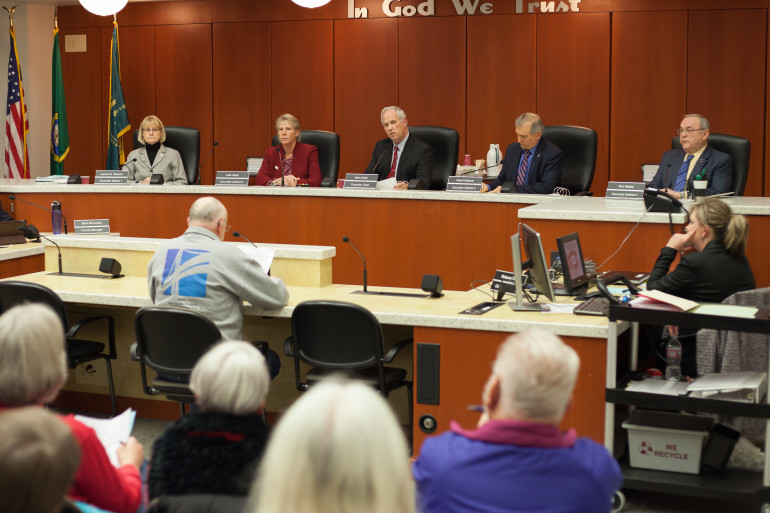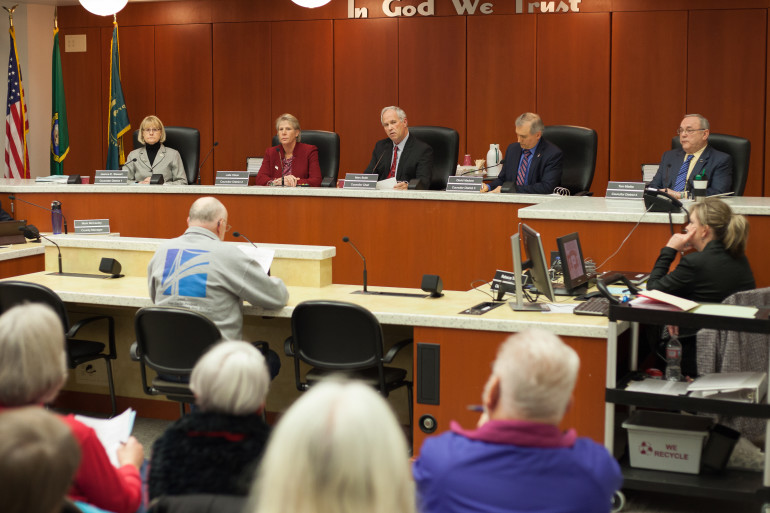 The Clark County council's Wednesday board time featured a heated discussion of the Comprehensive Growth Management Plan update and Councilor David Madore's accusations that staff is attempting to hide information about that plan from the councilors.
The way Madore tells it, he found out in a work session about a month ago that county staff is working on policy statements for the comp plan update. When he requested copies of those policies, Acting County Manager Mark McCauley denied that request, because those sections of the growth plan are still drafts. They aren't "ready for primetime," McCauley said.
That wasn't enough for Madore, who compared county staff to the crew of a ship intentionally hiding the destination from its captain, essentially accusing staff of mutiny. Read more about how that conversation went in my story from earlier this week.
But what's even more interesting, in some ways, is what led up to this discussion.
Wednesday morning, Madore emailed McCauley asking for these policy statements.
"I did not realize that staff has been working on a new policy to be incorporated in to the Comp Plan that we are working on," Madore wrote. "Please email a copy of that draft policy that Oliver and Jeff Swanson said they provided to you. Are there any other policy changes that staff is working on that we don't know about?"
McCauley told Madore the documents aren't ready yet and therefore not ready to be released, but Madore wasn't taking no for an answer.
"I am puzzled by the executive branch creating policy and then keeping that proposed policy from the legislative branch who, as I understand, is the branch solely responsible and authorized to create policy," Madore said. "It is your duty, sir to disclose that draft policy to this policy member. I would consider it insubordination for you to refuse. I have made my request clear. Your timely compliance it [sic] expected. Further, as a member of this council. I would consider it illegal for my colleagues to even attempt to withhold proposed policies from a council member."
Yikes. You can read that entire email exchange here.
First of all, there's nothing unusual about county staff putting together documents for the Clark County Planning Commission and council to review, edit and eventually approve. In general, that's how county government works.
These policy statement chapters should be non-controversial and even boring, covering subjects like land use, transportation, economic development and housing. Think of these as vision statements. Community Planning Director Oliver Orjiako confirmed that these chapters are standards parts of the growth plan, covering topics required by state statute. In many cases, these updates to existing policies in the current growth plan.
Furthermore, some general information about what exactly these policy statements are, along with changes the Planning Commission proposed, is already available on the county website and has been for nearly two years.
So why is planning staff only now finishing the work on these chapters?
"We stopped working on the comp plan text when Alternative 4 was introduced and revised," Orjiako said. "We have not been back to the Planning Commission yet on the comp plan text. We are working on it now with the understanding that further revision will be necessary as the preferred alternative plan unfolds."
Oh.
The Clark County council at 10 a.m. Tuesday will review its Comprehensive Growth Management Plan update preferred alternative. For more information, visit Community Planning's website.