Leavitt's desire for a streetcar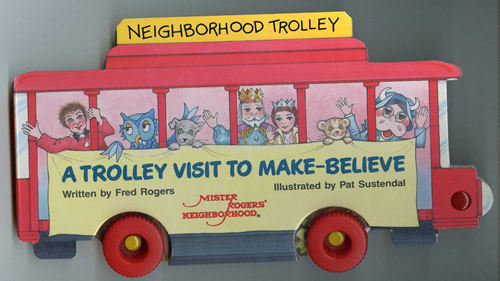 Vancouver Mayor Tim Leavitt would like a downtown streetcar.
"Over the years, regarding the Waterfront street grid, I've also advocated for consideration/planning of potential street car in the future. Did that happen?" Leavitt wrote in a May 29 email to City Manager Eric Holmes, in response to Holmes' email updating the council on potential changes to plans for Columbia Way. 
I asked the city's Overlord of Development, Chad Eiken, last week about whether a streetcar is really being considered as part of the development plans, and he said yes. With a straight face.
In the most recent batch of council email, which I received today, Teresa Brum, the city's economic development director, wrote to Holmes, who had passed along Leavitt's question, that yes, a streetcar is being considered.
"In recent planning discussions on Columbia Way, yes, we're paying attention to the potential for streetcar in the future. For example, we've had discussions with the developer on designing a water main on Columbia Way that could accommodate fixed rail in the future," Brum wrote.
So the city can't find room for dedicated bike lanes on Columbia Way, but thinks a streetcar line could be plopped down in the middle of it?
I don't think I'll waste any more time writing about the idea of a downtown streetcar until there are actual plans and a funding source, but I can tell you Leavitt isn't the first mayor to suggest one.
Here's from our archives, a story written 40 years ago.