Leavitt takes it off (again) for charity
Second Step Housing had another charity fashion show on Thursday.
We all know what happened in 2011 when Vancouver Mayor Tim Leavitt was on the catwalk.
Oops, he did it again.
Debby Dover, executive director of Second Step Housing, said recipients of the nonprofit's services received makeovers "to match the outside with the transformation that has taken place on the inside," she said. "Deserving and grateful of the make-over on the outside, they change every day as they choose a healthier, self-sufficient and clean path. We are proud to be a part of this transformation. It is gratifying to know that the lives of these individuals in our program changed dramatically from what they know from their past.  In some cases, the lessons have been learned.  In others cases, there was no lesson at all. It was simply the only life they knew."
Leavitt, she said, has been gracious to help raise money.
"He is a great partner to have and our community is better because of him!" she said. Dover said more than $25,000 was raised Thursday, including $300 collected in an effort to get Leavitt to take off his shirt.
Here's Leavitt on Thursday, as photographed by Dover's husband, Bill.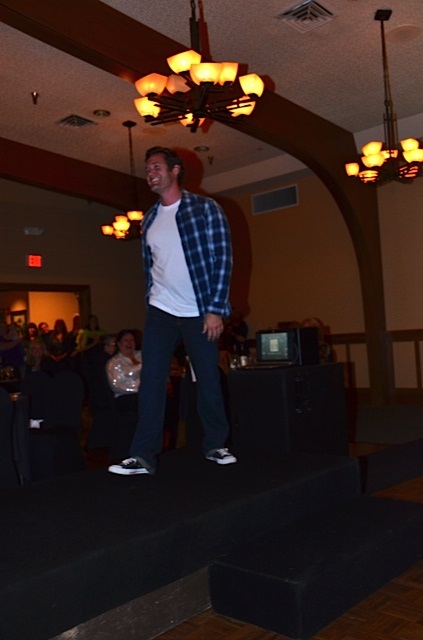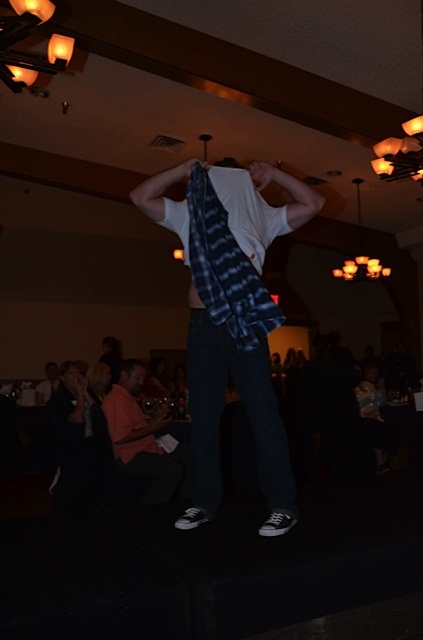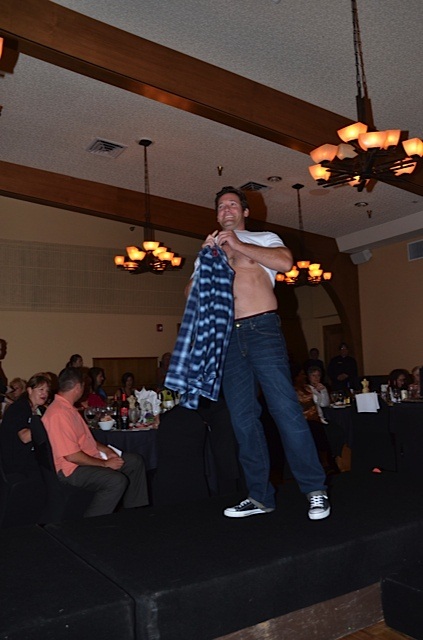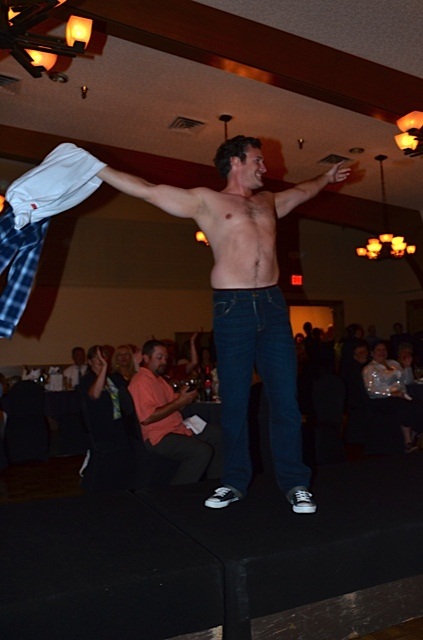 Leavitt said Friday that being mayor "does require strong shoulders, strong intestinal fortitude and a healthy does of humility."
And this being a campaign year, let it be known to Leavitt's challenger, Councilor Bill Turlay, that if he takes it off for charity we'll write a blog post about that, too.