History of Leavitt's streetcar desire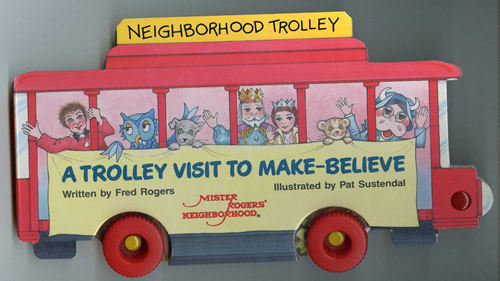 Vancouver Mayor Tim Leavitt told me the streetcar idea isn't new, and said I probably didn't know about the study done "a few years back." Fair enough. I wasn't covering the city back then.
He also said I'm too cynical.
Maybe because I spend so much time writing about proposals that never work out? OK, that's too harsh. The city did designate an arts district downtown, 17 years after I first wrote about the idea. But a federal courthouse. A biomass plant. A baseball stadium. A performing arts center. And, wait, what was that big one? Oh yeah. A replacement Interstate 5 bridge.
Pardon my cynicism, Mr. Mayor.
Back to the trolley study. In 2006, a Vancouver architect received a $15,000 grant from the American Institute of Architects to do a streetcar feasibility study. From a 2006 article: "Use of streetcars here lasted roughly 40 years, from the late 1880s until about 1927. Some lines were installed as real estate ventures, a means of luring buyers to home sites at a time when walking or riding a horse was the primary mode of transportation. "They were not necessarily to make a profit, and as a result they tended to be undercapitalized," local historian David Freece said. Or, in other words, done on the cheap. Deteriorating tracks hastened the end of the streetcar era, but it was primarily the automobile increasingly reliable, comfortable and affordable that sent trolleys to the scrap yard."
The results of the Vancouver USA Streetcar Feasibility Study were presented to the Vancouver City Council in 2007, when Leavitt was a councilor. 
A story from Dec. 4, 2007, was headlined: "City's future may ride on streetcars."  The first few paragraphs are good for a few laughs:
"The face of downtown Vancouver will change dramatically in the next 10 to 20 years with redevelopment of the Boise Cascade waterfront site, construction of a new Interstate 5 bridge and possible extension of light-rail transit into Washington.
Those changes could create the opportunity to bring back streetcars, which faded from downtown more than a half-century ago." 
"These kinds of things really get planners and architects, as well as the general public, thinking about what our city might become," Ralph Wilson, an owner of LSW Architects in Vancouver, told the city council Monday. "We know the automobile is not going to be the answer to fixing our transportation needs."
Wilson is a member of the American Institute of Architects' Vancouver chapter, which studied how streetcars could fit into the city's future.
"We think this is prime time," Wilson said. "We think it is key to our future."