Here's why Eric Holmes got a $30,000 raise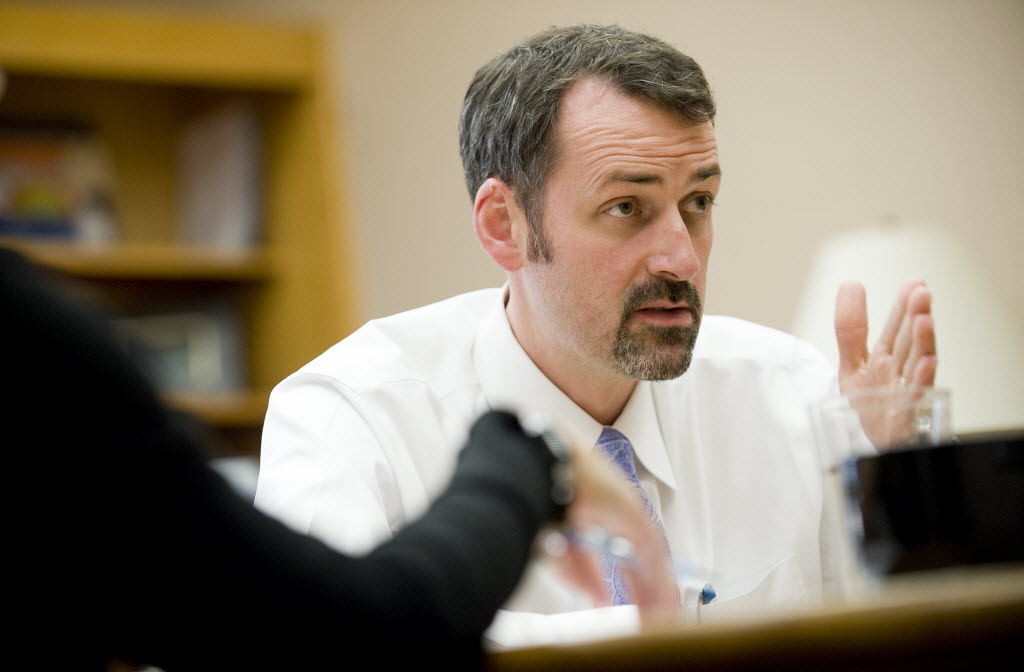 As reported, the Vancouver City Council voted unanimously to give City Manager Eric Holmes a 17 percent raise on Monday, boosting his annual salary to $199,000.
In the story, I mentioned most of the figures that were used by the council to determine how much Holmes should receive, but below is the complete list. (Note: The number of Vancouver city employees changes on a weekly basis, depending on vacancies, but the current figure is closer to 950, not 930 as listed.)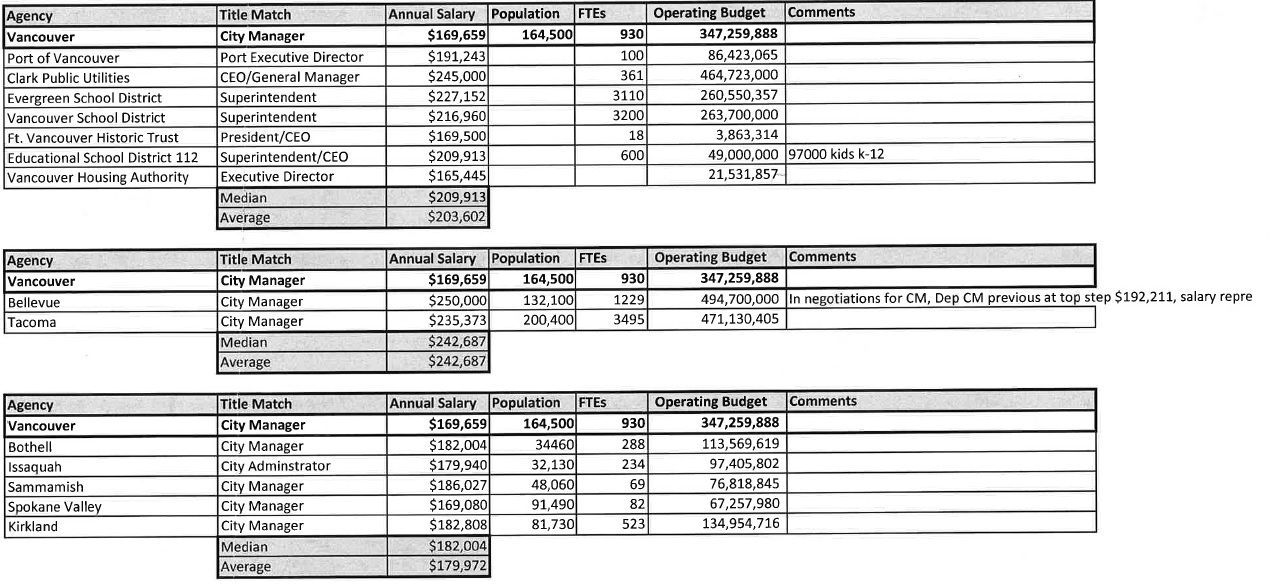 Hear for yourself what Mayor Tim Leavitt and members of the council had to say about Holmes on Monday after they came came out of executive session. (Holmes was given a performance rating of 9.1 on a scale of 10.)
The discussion starts about 34 seconds in, and lasts about 10 minutes.