Fun in the park with the Vancouver City Council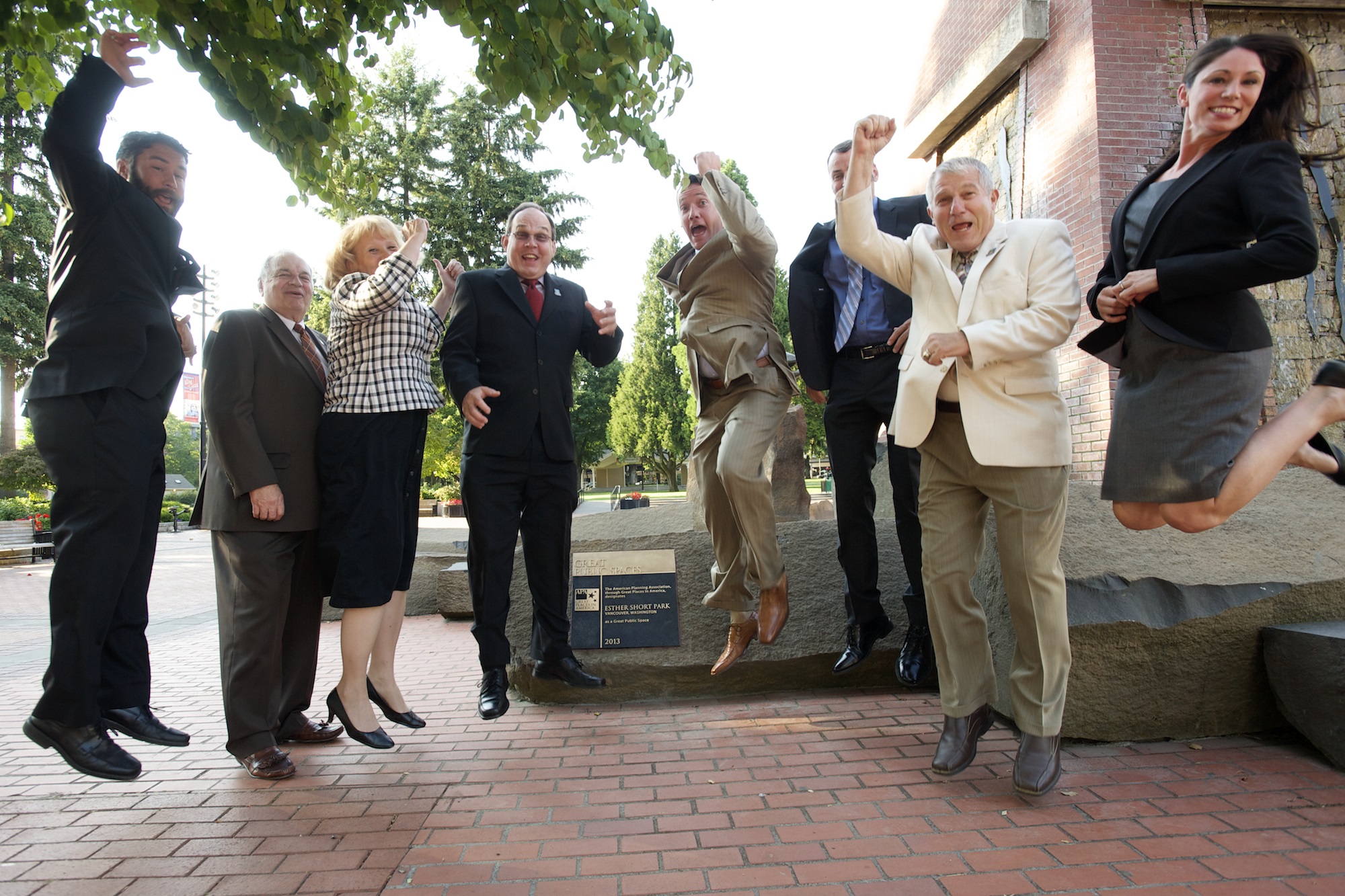 If you would never allow Commissioner David Madore to attach a bridge to Southeast 192nd Avenue … JUMP!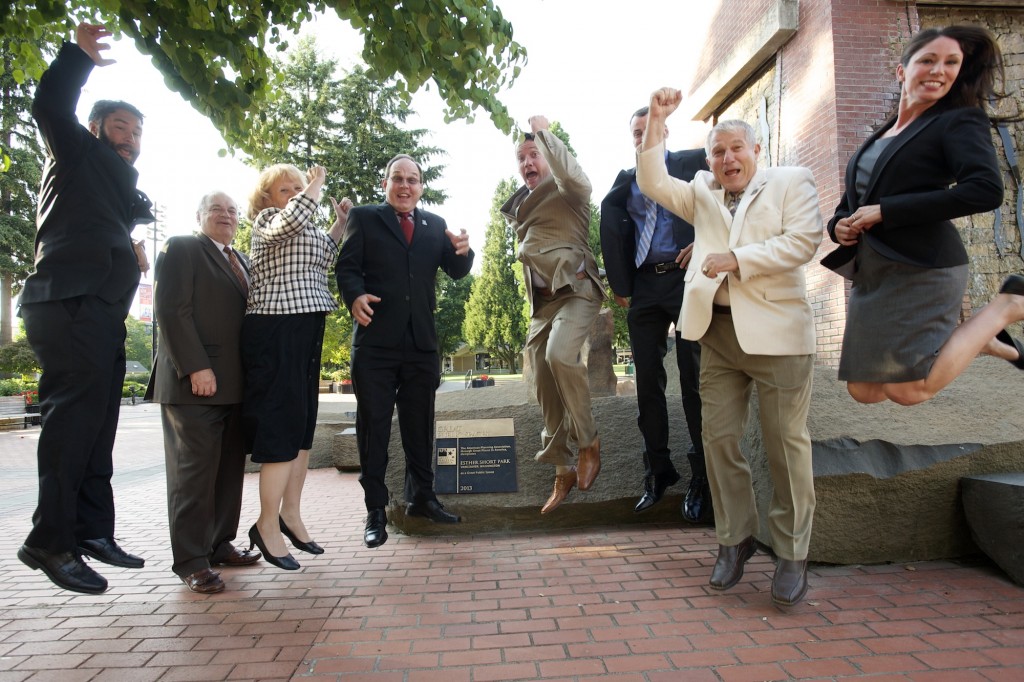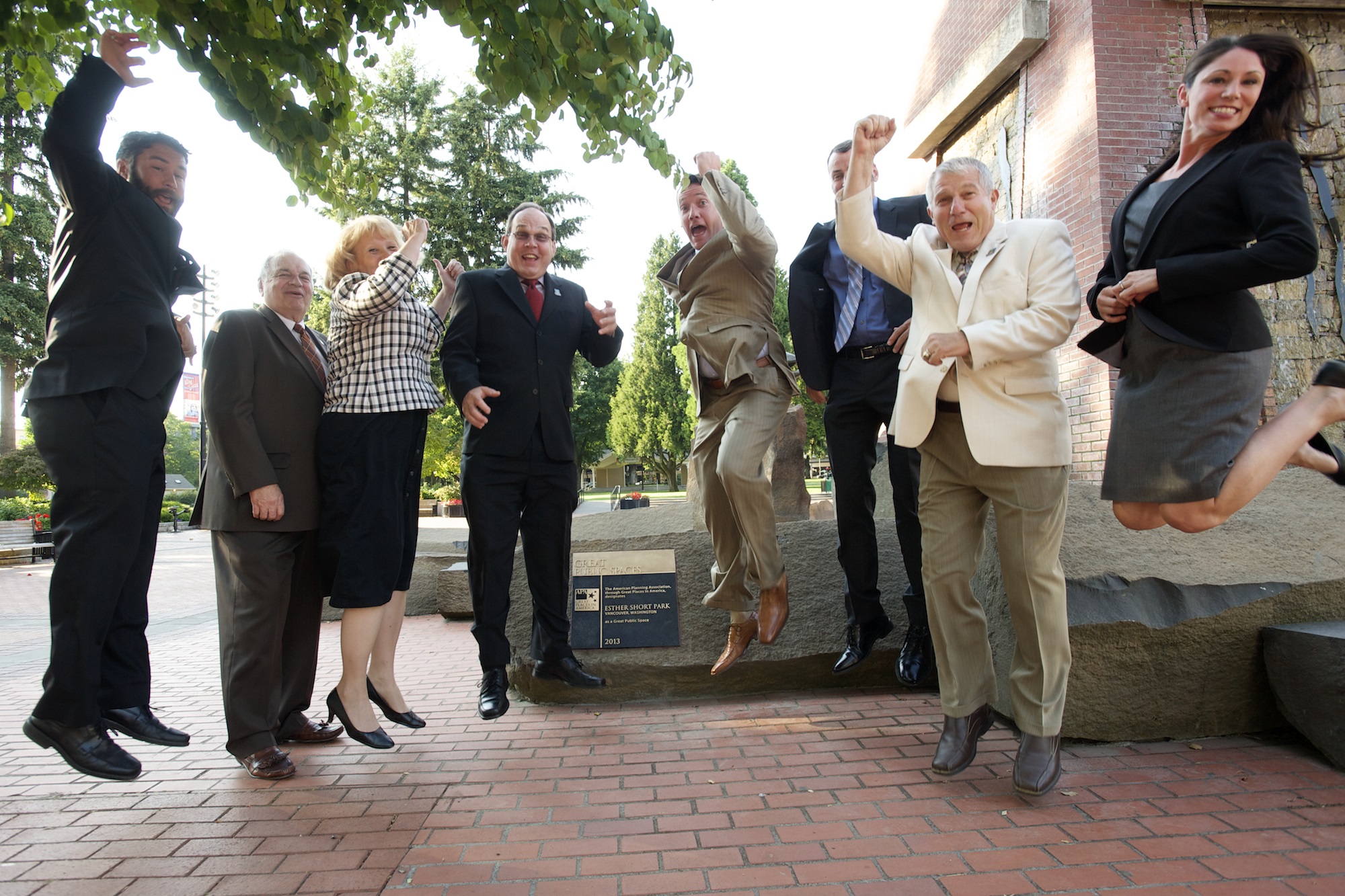 I'm joking. This photo was taken Monday at Esther Short Park and the council (plus City Manager Eric Holmes, whose face is blocked by Larry Smith's arm) only jumped because photographer Steven Lane asked them to jump. When I later saw that only Turlay didn't leave the ground, I decided to make a joke about the fact that Turlay is the only member of the council who thinks Madore's bridge idea has merit.
Alishia Topper's jump is impressive, isn't it?