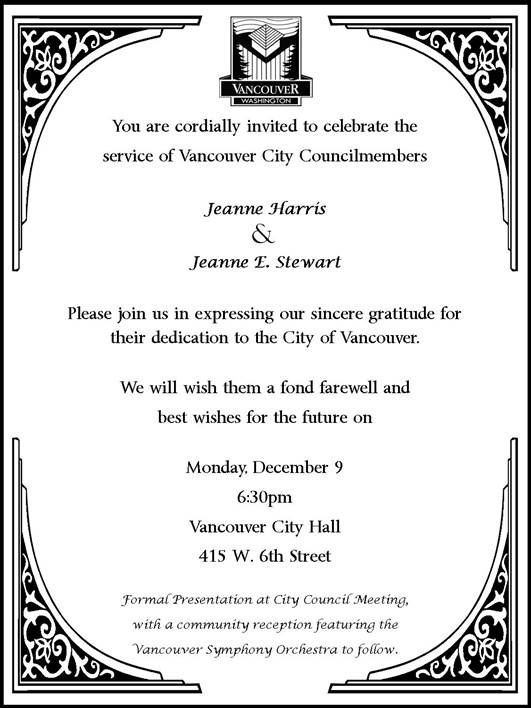 The Vancouver City Council will honor outgoing members Jeanne Harris and Jeanne Stewart on Dec. 9.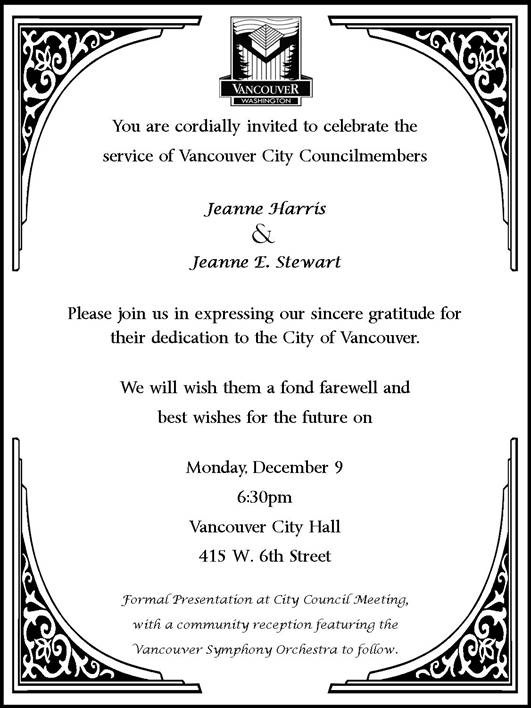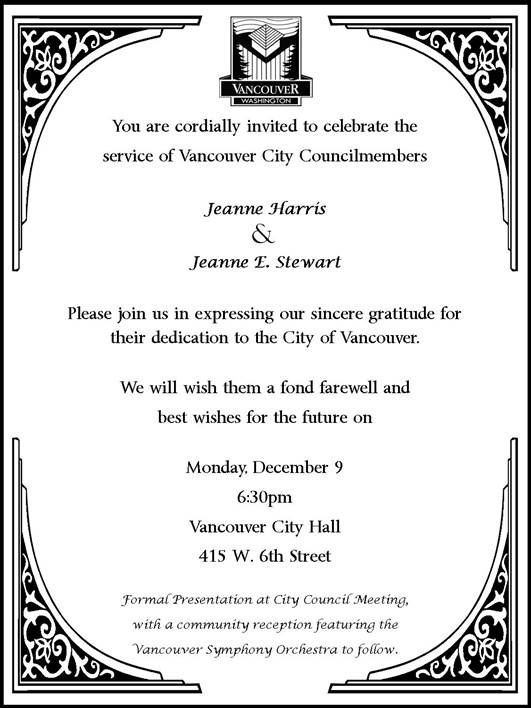 A few flower-bearing people took time Monday during citizen communications to thank the councilors. Carolyn Crain told Harris that while she often didn't agree with her, she appreciated her years of service. Crain praised Stewart as honest and dedicated, telling her, "You gave your soul."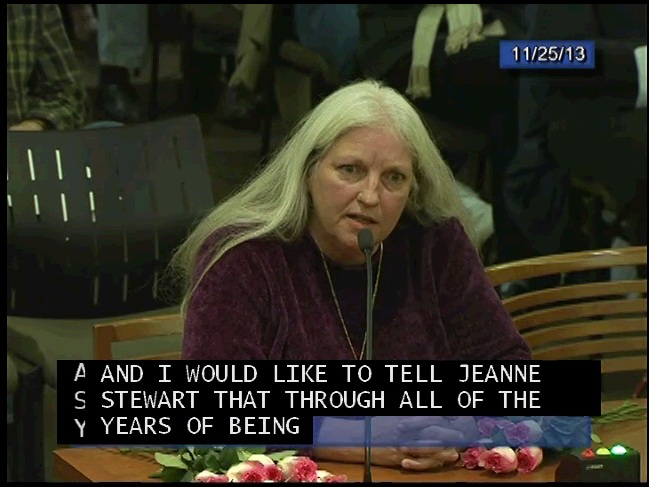 Debbie Peterson, who, like Crain has run unsuccessfully for political offices, thanked Stewart for never wavering from her goals. Micheline Doan, who lost in her bid to unseat Councilor Jack Burkman, told Stewart that hers was "the one voice on the council that is truly the voice of the people."
"You stood your ground always in the face of adversity. This was not an easy task, but still you never wavered," Doan said. "Now, you will be replaced with another special interest puppet."
And, in what may have been a hint as to what Republicans are thinking in 2014, Doan told Stewart that she should take this as an opportunity.
"The nice thing about elections is there is always another one right around the corner," Doan said.
Hmmm, Big Stu versus Stewart in 2014?