Let's kick off the weekend – and the start of a new month – with a Flashback Friday.
Today, Battle Ground City Councilor Mike Ciraulo and his wife, Gilda, celebrate their 27th wedding anniversary.
Gilda wished her husband a happy anniversary with a Facebook photo of the happy couple at their high school prom in 1982:
In other prom-related Facebook photos, here's Vancouver City Councilor Bart Hansen and his wife, Carly, before the Hudson's Bay High School prom in 1993: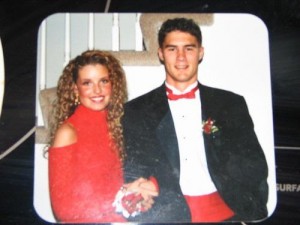 I'll spare you from seeing my high school prom photo. It wouldn't be nearly as interesting, anyway. My prom was less than 10 years ago.