The Dude Abides – and so does Burkman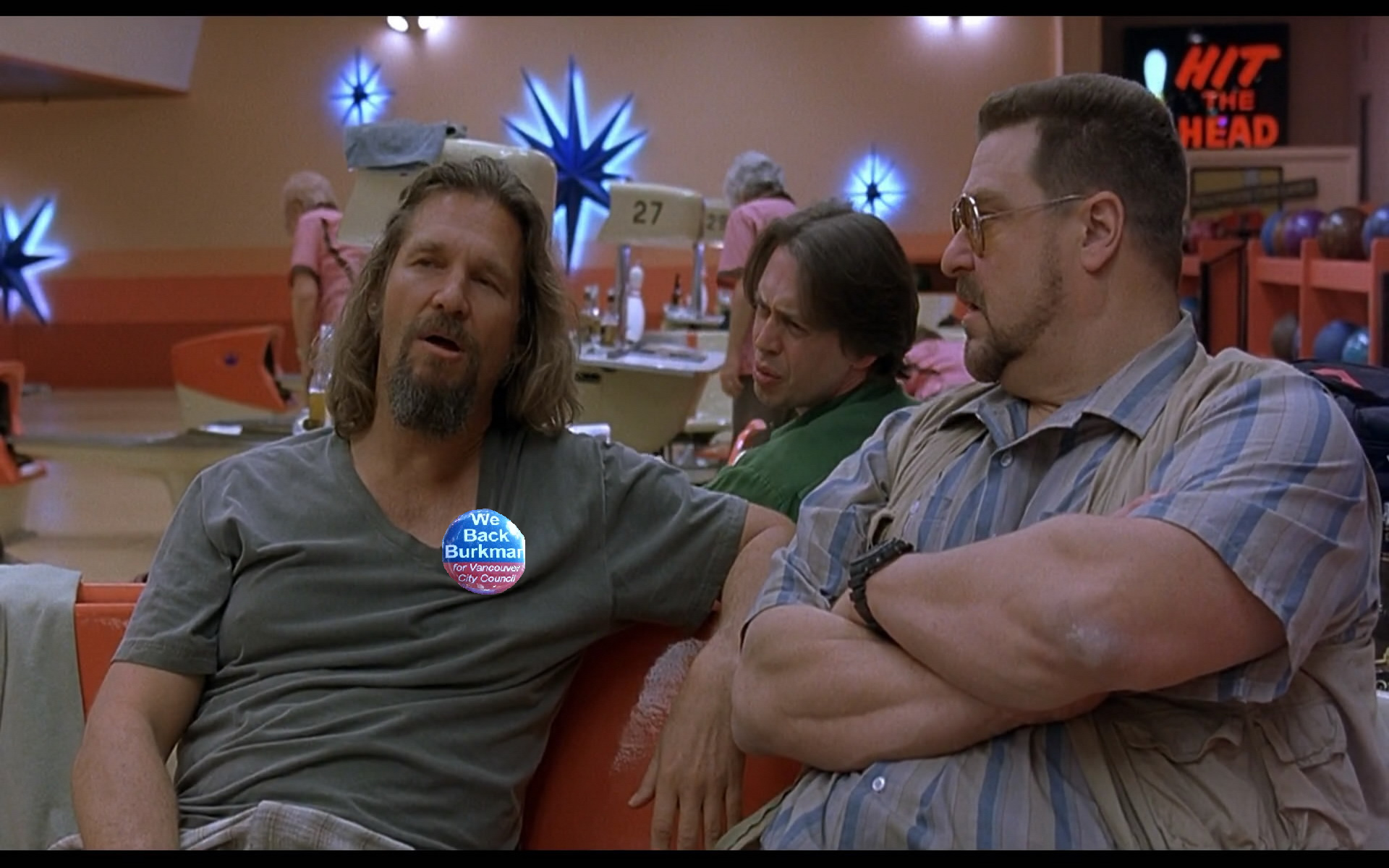 With today's announcement from the feds that they don't care if Washington goes ahead, rolls Initiative 502 and lights up, I tweeted that the Vancouver City Council needs to actually approve zoning laws.
Just joking, I added – we all know the city council will find another excuse to delay making a decision, especially during an election year.
Councilor Jack Burkman challenged me, tweeting back that the council has moved ahead with allowing production. (The state has already said it's going to start issuing licenses  on Dec. 1 to applicants who wish to grow, process or sell marijuana.) The city needs to pass a zoning law about where pot can be sold, however, and there's a plan to impose a temporary moratorium.

While the state Liquor Control Board estimates people will be able to buy pot in spring, under the city's proposed moratorium, would-be sellers wouldn't even be allowed to apply for a city permit until after June 30, 2014.
Burkman tweeted that the moratorium could be less than six months, and he supports enacting zoning rules as soon as the state sets rules.
So, there's one vote. Only three more, and the city could be right on schedule.
I suggested, "Jack Burkman Wants You To Be Able To Smoke Weed," as a possible campaign slogan, but Burkman prefers, "Honor the Voter Initiative."
Well, well. The Dude approves.