Democratic candidate flips, decides to run for Congress as a 'liberal gay Republican'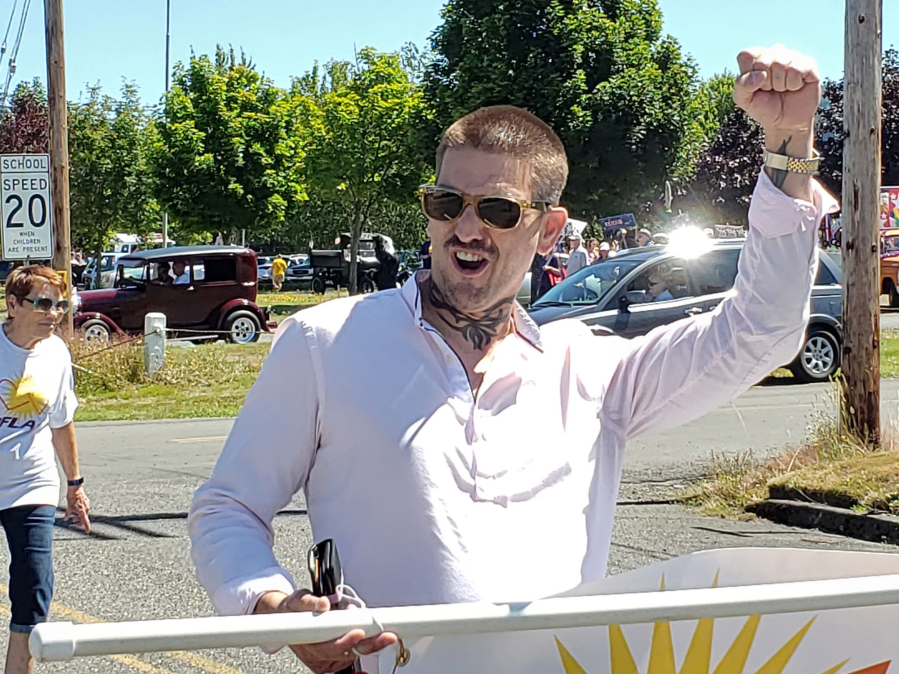 Rudy Atencio, a White Salmon resident who up until very recently was running as a Democrat to represent Washington's 3rd Congressional District, changed his mind.
He's now running as a "liberal gay Republican," he said in a message Wednesday. He'll instead challenge the incumbent, five-term Republican Rep. Jaime Herrera Beutler, to serve as the party's candidate in the upcoming general election.
His announcement clears the (admittedly already pretty clear) path for Carolyn Long, who's seeking a spot on the general election ballot a second time after giving Herrera Beutler an unprecedentedly close challenge in 2018. 
Long is now the only remaining Democrat in the race, upgrading the Washington State University Vancouver professor from "party frontrunner" to "de facto Democrat" barring any unforeseen developments. She shed her two challengers, Atencio and Vancouver-based legal mediator Peter Khalil, within the last month. Khalil had dropped out of the race altogether on Feb. 1, citing limited support for progressive candidates in the area.
Atencio said he decided to flip parties because his prior pick for a presidential endorsement, Sen. Bernie Sanders of Vermont, was too soft on dictatorships abroad. 
"The Sanders campaign's unwavering support for the Socialist policies of brutal dictatorships like the ones of Ortega, in Nicaragua, of Nicolas Maduro, in Venezuela, the controversial policies of Fidel Castro, and the tyranny and assault onto the LGBTQ community by the former U.S.S.R. have forced me to switch party affiliation," Atencio wrote in a press release announcing his decision. 
(Sidebar: At the debate Tuesday evening, Sanders praised some of the accomplishments of the Fidel Castro regime in Cuba and criticized America's history of intervening to overthrow foreign governments in countries like Chile and Iran. "Unwavering support" is an overstatement, but Sanders' position was the subject of a clash with former Vice President Joe Biden). 
"Myself and other LGBTQ members have formed an alliance including a congressional candidate who is also a member of the LGBTQ community Daniel Ross of the state of New York, are leaving the Democratic party and realigning ourselves with the Republican party," Atencio wrote. 
The press release went on to detail Atencio's Republican platform, including building a shipping channel on the U.S.-Mexico border and the Equality Act "as put forth by Taylor Swift, with some modern adjustments."
The party flip is Atencio's latest unusual move over the course of a strange candidacy. Atencio, who according to the Federal Elections Commission has raised no money, said he started his run by campaigning in Portland gay bars frequented by Vancouver residents and at highway truck stops. A couple weeks ago, when he was still a Democrat, he formed a symbolic "National Democratic Whig Caucus."