Congressional candidate goes in for the Whigs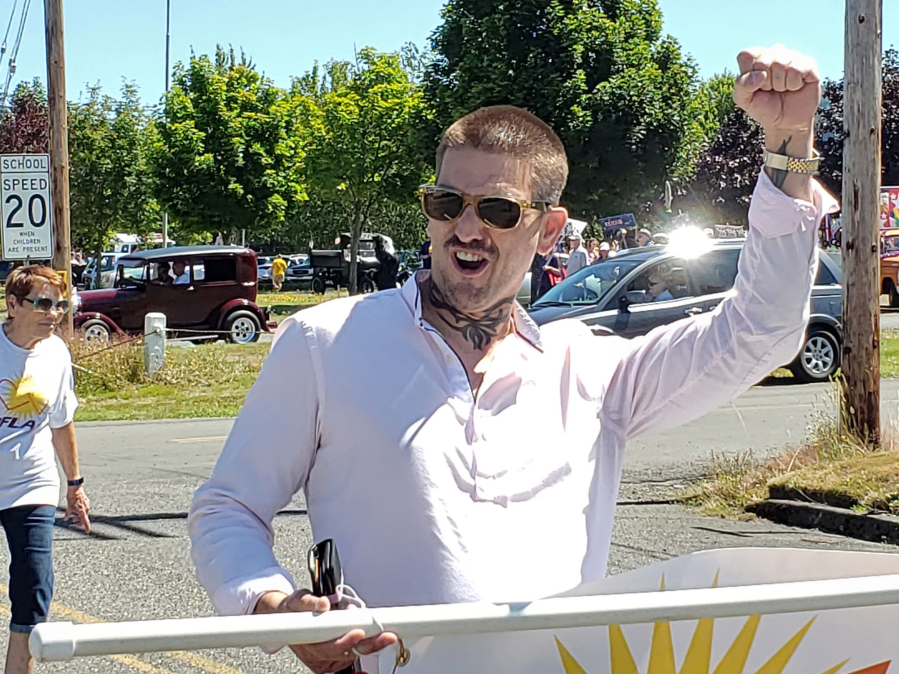 Rudy Atencio, a candidate for Washington's 3rd Congressional District running an unorthodox campaign out of White Salmon, is kicking it old school. Very old school. We're talking covered wagons, invention of baseball, Gold Rush-era levels of old school. 
In conjunction with two other candidates seeking federal office, Atencio founded a symbolic National Democratic Whig Caucus this week. Atencio is the chair, with Daniel Ross (running to represent New York's 2nd Congressional District) serving as co-chair and Ryan Blevins (seeking CA-10) as a co-founder.
Remember the Whigs? If nothing else, you probably remember them from your American history textbook. The Whigs were one of two major political parties active in the United States in the mid-19th Century. They emerged in opposition to President Andrew Jackson and were big on enforcing the rule of law, moral restraint, protecting minority interests and rigid Constitutional interpretations. The party collapsed in the 1850s, as pre-Civil War tensions spiked and most members were absorbed into the dominant parties in the North and the South.
But the newest iteration of the party, Atencio said, was formed in response to House Speaker Nancy Pelosi tearing up a copy of the president's State of the Union speech on Tuesday.
"We are a group of individuals that are concerned with the well-being of the United States and the Democratic party, and we want to keep it rooted in history and in our culture," Atencio told me over the phone.  
Atencio said he's hoping such a group may be poised to "serve the needs and interests of patriotic Democrats."
He considers himself a moderate, he added. He opposed the impeachment of President Donald Trump, calling it a "self-inflicted injury" that could scare foreign investors away from doing business in the country.
"I think it could potentially hurt our party in the long run," Atencio said in our phone call. "We're fighting for our democracy here, and to protect small business capitalists as well as multinational corporations."
Ideologically, Atencio's been a little hard to pin down. I was surprised to hear him call himself a moderate, a label seemingly at odds with a campaign slogan that sounds pretty liberal: "Woke America and the Peace Campaign US." (The slogan also includes the peace sign emoji and rainbow flag emoji, which we can't actually replicate in the newspaper. It reminds me of when Prince changed his name into a symbol, and the press all had to call him by the unwieldy moniker of "The Artist Formerly Known as Prince.")
Atencio's campaign, too, hasn't exactly been traditional. He didn't raise any money in 2019, according to the latest round of candidate filings with the Federal Election Commission. When the White Salmon resident first declared his run, he conducted most of his of in-person campaigning from Portland gay bars frequented by Vancouver residents (Atencio is a member of the LGBTQ community). His key campaign issue is building a shipping channel along the U.S.-Mexico border. Lately, he's dabbling in some more classic campaigning, including a Democratic forum in Klickitat County on Jan. 30. And he's picked up some Twitter followers — 2,895 as of Thursday.