City's response to Kissinger about his festival concerns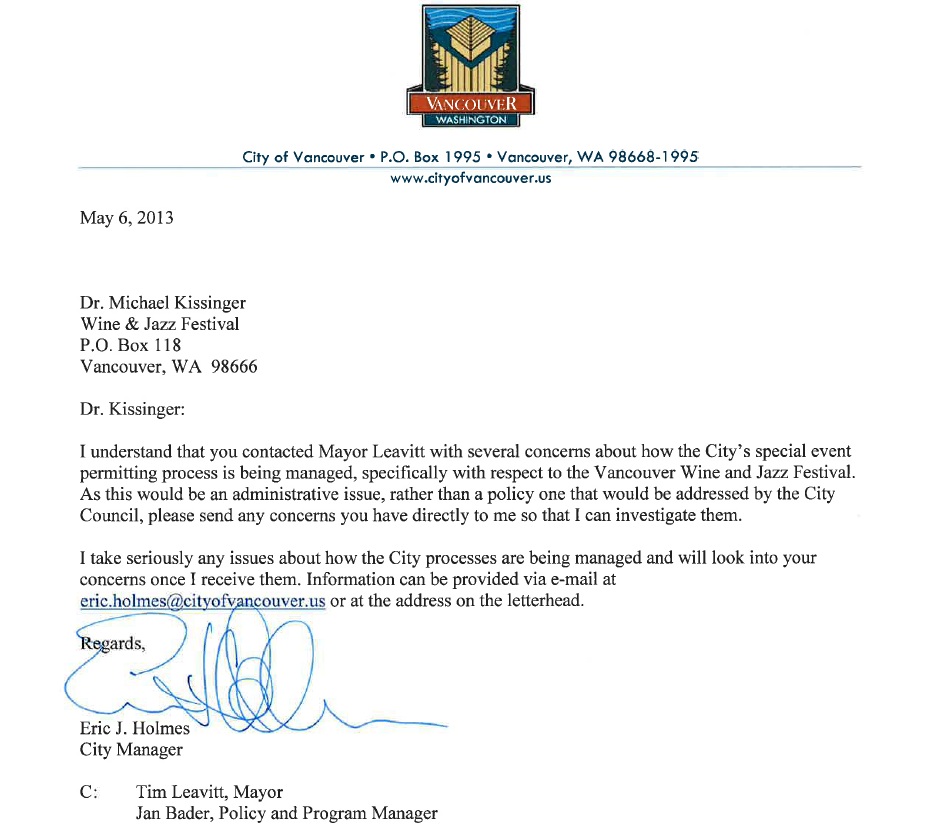 Yesterday, I posted an email Vancouver Mayor Tim Leavitt sent to city officials after talking with Michael Kissinger of Bravo! Vancouver. The talk was about two weeks prior to Kissinger filing a lawsuit against organizers of another wine festival in Esther Short Park, and Kissinger told Leavitt the city may be named as a defendant.
Jan Bader, the city's program and policy development manager, said today that City Manager Eric Holmes did send a letter to Kissinger regarding his concerns, and it's posted below. Bader said the city has not received a response from Kissinger.