City tests low-cost solution to stop speeders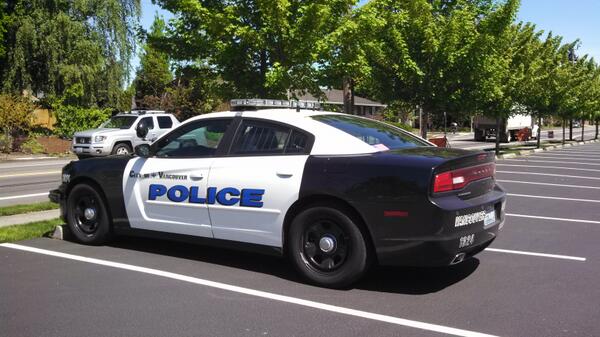 At the prodding of Vancouver City Councilors Anne McEnerny-Ogle and Bart Hansen, the city today tested a low-cost solution to slow down drivers on West 39th Street in the Lincoln neighborhood.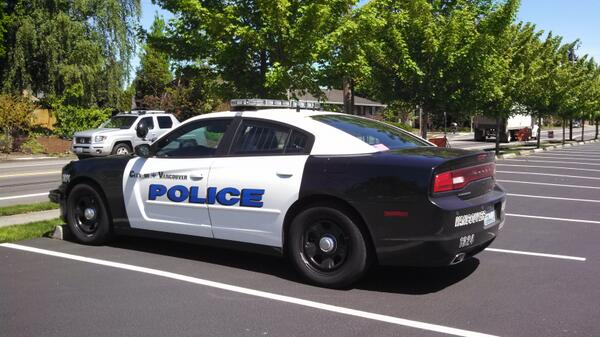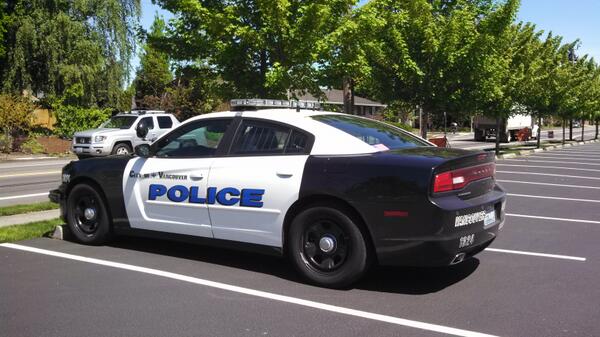 Yes, that is an unoccupied patrol car in a church parking lot at Columbia and 39th Street, and, Hansen and McEnerny-Ogle said, it has been enough to get drivers to slow down. The street has been a source of frustration for residents as traffic, particularly truck traffic, has increased. While the city doesn't yet have a solution for the tractor-trailer traffic,  City Manager Eric Holmes did say there might be steps the city could take in the short term to provide relief.
Here, have an empty patrol car.
Hansen said today he heard from Greg Martin, who has this sign in his yard. Martin said people have been slowing down today because of the presence of the patrol car.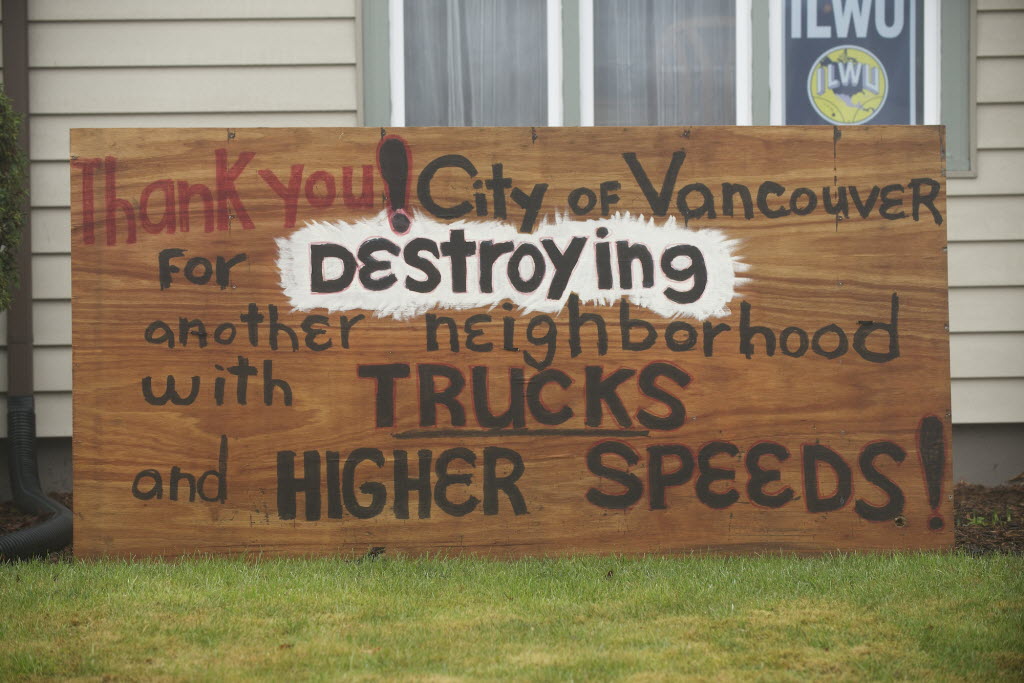 When I went to take a photo of the patrol car, I saw McEnerny-Ogle, who had been enjoying watching a parade of drivers' brake lights.
But drivers shouldn't assume the patrol car will always be empty, she said.