If you're planning to visit Cary, N.C., any time soon, don't worry about finding public transportation. C-Tran has you covered.
No, not that C-Tran. This C-Tran is also known as Cary Transit. Turns out, there are at least three other systems in the U.S. that have shared their names with Clark County's transit agency. That got us wondering: How do they stack up with our C-Tran?
The C-Tran that served Clayton County in Georgia was killed three years ago, so we'll leave it out of the discussion. And the C TRAN in New York's Chemung County has no hyphen, so it doesn't count, either.
That leaves us with two C-Trans: Cary vs. Clark County. Let's do a side-by-side comparison.
Logo
Cary: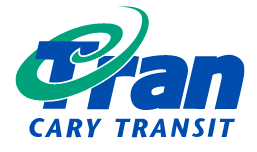 Clark County:


Edge: Clark County.
Mission statement
Cary: "To provide clean, safe, reliable and efficient transit service to the community by being responsive to changing needs and focusing on customer service as our highest priority."
Clark County: "Provide safe, reliable, efficient mobility choices."
Edge: Cary. What, no clean buses, Clark County?
Governance
Cary: Run by the Town of Cary
Clark County: Independent agency, run by C-Tran Board of Directors
Edge: Clark County. Our C-Tran sets its own course.
Single-ride fare
Cary: $1
Clark County: $1.70
Edge: Cary. Plus, seniors and children 12 and under ride free there.
Fixed bus routes
Cary: 6
Clark County: 28
Edge: Clark County. Longer hours, and more than two dozen routes get you anywhere from Yacolt to downtown Portland.
Regional connection
Cary: Triangle Transit
Clark County: TriMet
Edge: Cary. Triangle also connects with several other transit agencies in the Raleigh area.
Light rail?
Cary: No
Clark County: It's complicated
Edge: Ask me again in 10 years.