Bring some quarters for your comments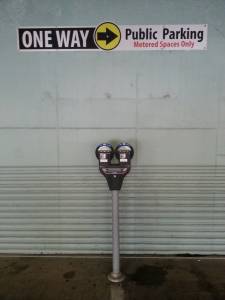 You can now park for free at all of Clark County's parks and boat launches.
The county won't be making the same concession for those looking to park in the garage at the Public Service Center.
But the amount of time you can park is on the rise.
The county is renting a tool of some sort, from a company of some type, for $350 so it can change the two-hour meters into dandy five-hour meters.
I'm assuming this is prompted by some comments shared at a commissioner's meeting a few weeks back. The notion of the remarks was that folks don't like having to go feed the meter during the meetings, which have a tendency to go on, and on, and on. Sometimes for hours on end. Seemingly never ending. I…I just don't know anymore. I… what happened? Sorry. I was just…
Mielke has said he's sick of how long the meetings are running. Stuart has shared that concern as well. It doesn't seem to bother Madore all that much.
I don't know if there is any real action being taken to fix the problem, but they are fixing at least one symptom. And soon you'll be able to sit in a meeting for up to five hours before you have to feed the meter.