Boy Scout Bart won't follow Leavitt's lead, but what about Johnston's?
Vancouver Mayor Tim Leavitt has done "Dancing With The Local Stars," and Councilor Larry Smith has taken his turn on the dance floor for the annual event, which raises money for Fort Vancouver National Trust. Now the organizers of the benefit, which will be Sept. 7 at the Hilton, have their eyes on another member of the council, but, in a shock to the meeting mavens, Boy Scout Bart has declined.
What? C'mon, Bart. Look in the mirror. You look like you could have been in a boy band. And we know you took your now-wife, Carly, to at least one dance in high school.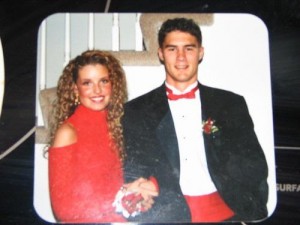 So what's the problem? You get paired with a pro, receive 10 lessons at Arthur Murray and do your thing.
You know, as an elected official, you do have a duty to subject yourself to public humiliation. Alisha Topper of the trust said she has five women signed up, but she's having a hard time finding five men. Another man she asked? Vancouver Firefighter Mark Johnston, president of IAFF Local 452.
Hmmm … maybe if Topper can convince Johnston — who said he won't do it because he'd hurt himself or his partner — then Hansen will follow. Boy Scout loves the city's firefighters. The way he gets intense during workshops, talking about he wants to "scrub the budget," to find money for them? Have you ever read the city budget? Trust me, that's true love. And remember the special song we dedicated to him last year?
We know amateurs are usually paired with pros, but maybe, just maybe, Hansen would go for it if he could dance with Johnston.
I think we all know who would lead.
If he doesn't dance with Johnston, he could still pick a song with the word "fire" in it to dance to – how much money would you pay to see Hansen dance to  this classic  by the Pointer Sisters?  
Since it's a slow song, maybe he could transition to "Jump (For My Love)."