Benton, other directors received 4.5 percent raise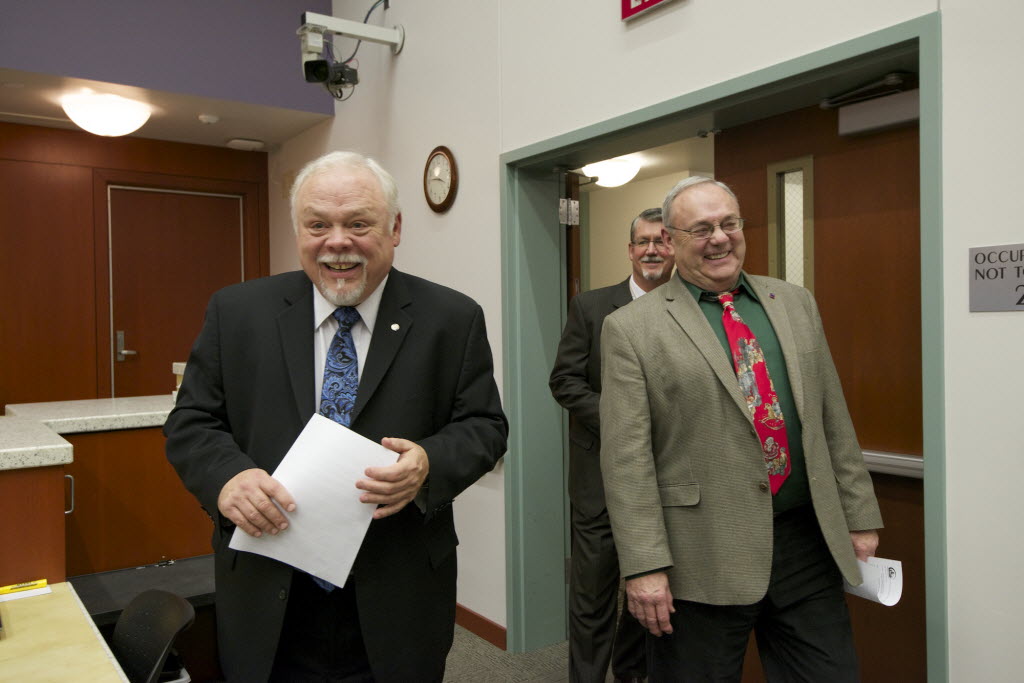 Clark County Director of Environmental Services Don Benton, who was appointed to the position in May by Commissioners Tom Mielke and David Madore, received a 4.5 percent raise (or "salary adjustment" in county government lingo) for 2014.
That boosted his annual county salary to $114,648, said Francine Reis, the county's director of human resources. She said salary adjustments are similar to a COLA (Cost-of-Living Adjustment) but aren't based strictly on the CPI (Consumer Price Index), as they may be in other agencies. Instead, the county makes salary adjustments based on a variety of factors, such as "county budget constraints, county labor contract settlements and/or negotiations, wage increases given by other agencies/companies in the labor market."
In 2012, Reis said the county's step increases in pay — at a 4 to 5 percent rate — are larger than the 2.5 to 3 percent steps at other counties that had been included in an analysis of pay and benefits.
Benton's 4.5 percent increase matches 2014 salary adjustments received by other new county directors, including Chris Horne, who replaced Bronson Potter as chief civil deputy prosecutor, and Dr. Alan Melnick, county health officer who took over role as director of public health after John Wiesman was named Secretary of Health by Gov. Inslee and interim director Marni Storey took another job.
Horne's 2014 salary is $136,260 while Melnick will earn $163,236, Reis said.
Of course, the $114,648 doesn't include Benton's earnings as a state lawmaker.
So how do those 4.5 percent increases compare to what was doled out in the private sector? This story from Kiplinger's refers to a survey that showed private-sector employees received an average raise of 2.9 percent, up from 2.8 percent in 2013 and 2012.