Another relationship leaves Leavitt heartbroken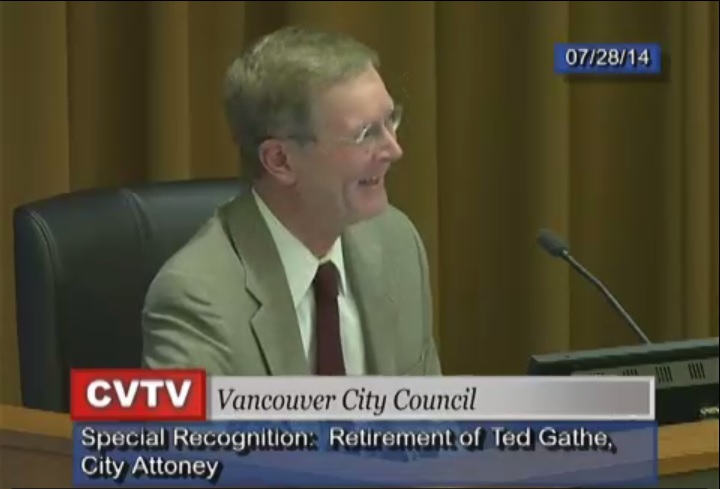 Vancouver Mayor Tim Leavitt led the city council last week in saying goodbye to Ted Gathe, who retired July 31 after 25 years with the city, 20 of which were spent as the city attorney.
"Our beloved City Attorney Ted Gathe is leaving us," Leavitt said during a special presentation at the end of the July 28 council meeting. He asked Gathe if he was going to shed a tear.
"No, I'm not going to shed a tear," Gathe said. "I am a little melancholy."
Leavitt said it has been a pleasure to work with Gathe and he appreciated Gathe's advice on important and difficult issues facing the community.
"I think you're the longest-lasting relationship I've had in the past decade," joked Leavitt, which got a laugh.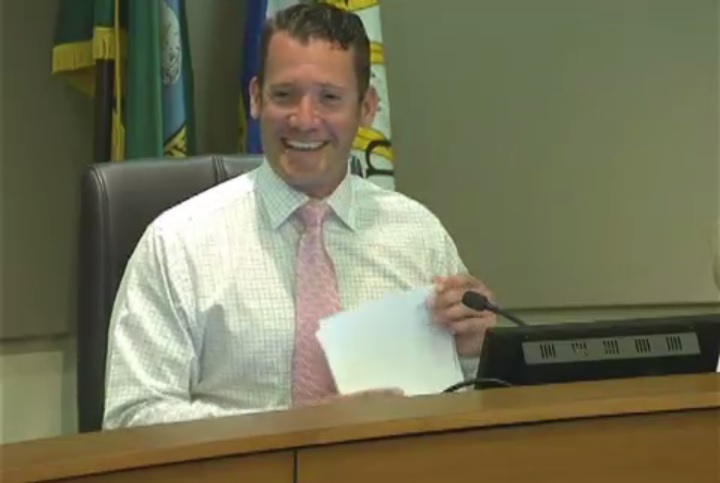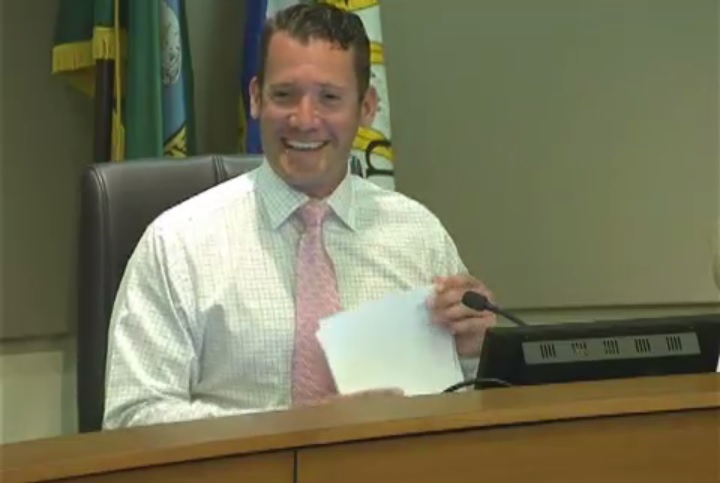 "It's really heartbreaking for me to see you go," Leavitt said.
Gathe thanked the city council and said he was grateful for the good fortune to spend the bulk of his career with the city. He said his job caused him to be "a little bit stressed on occasion" but he was never bored. The council gave him side-by-side framed pictures of Vancouver from the year he started (1989) and 2014. Councilors also presented Gathe with a gift basket that included bottles of wine. (The councilors paid for the gifts themselves.)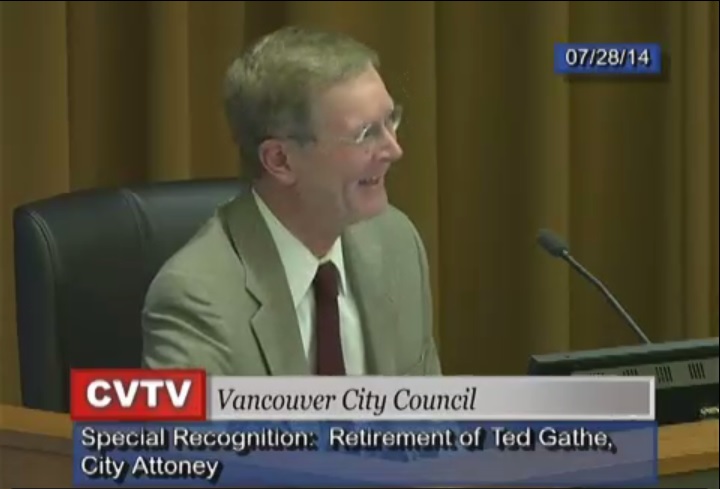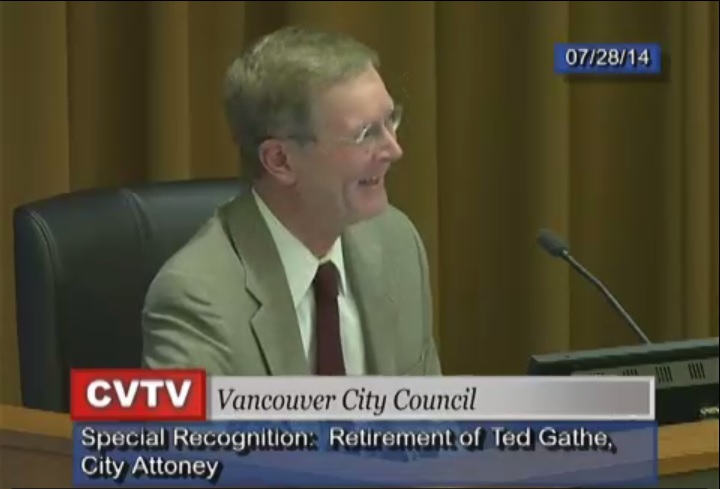 While Gathe retired from the city, he hasn't stopped practicing law. He started Aug. 1 on a contract basis for the Vancouver Housing Authority, and will do work for the Columbia Land Trust and Hough Foundation.
On Monday, new City Attorney Bronson Potter was sworn in by Clark County Auditor Greg Kimsey.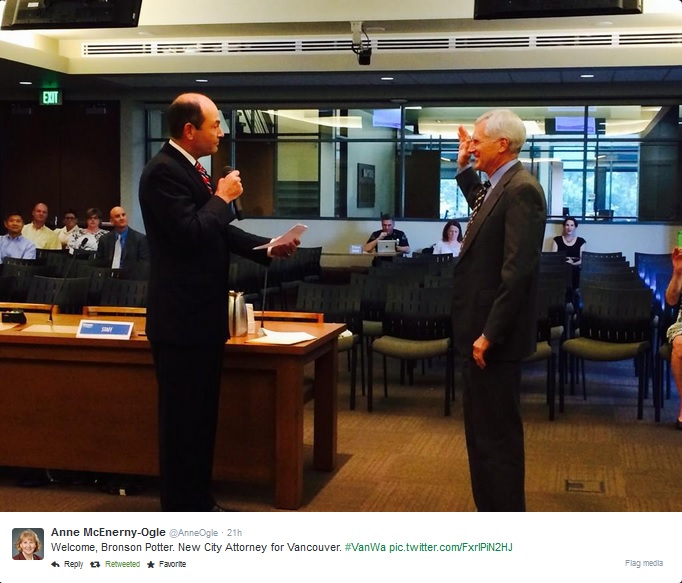 Potter was hired as chief assistant city attorney last year after 22 years at the Clark County Prosecutor's Office. In his last five years with the county he was chief civil deputy prosecutor and lead counsel to the Board of County Commissioners.
Kimsey said Monday was a very special swearing-in for him because Bronson has been his best friend for more than 30 years. Awwww.
"Hiring Bronson was the best personnel decision that Mr. Gathe ever made," Kimsey said prior to administering the oath. "Clark County's loss is the city of Vancouver's gain. Bronson is an extremely capable and dedicated public servant with an outstanding work ethic. When you ask Bronson a question, or his opinion on an issue, he's not going to tell you what you think you want to hear. He's going to tell you what you need to hear."