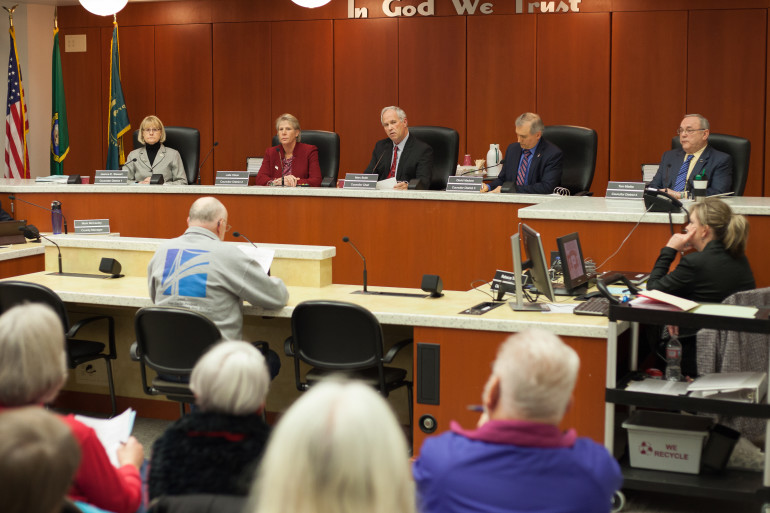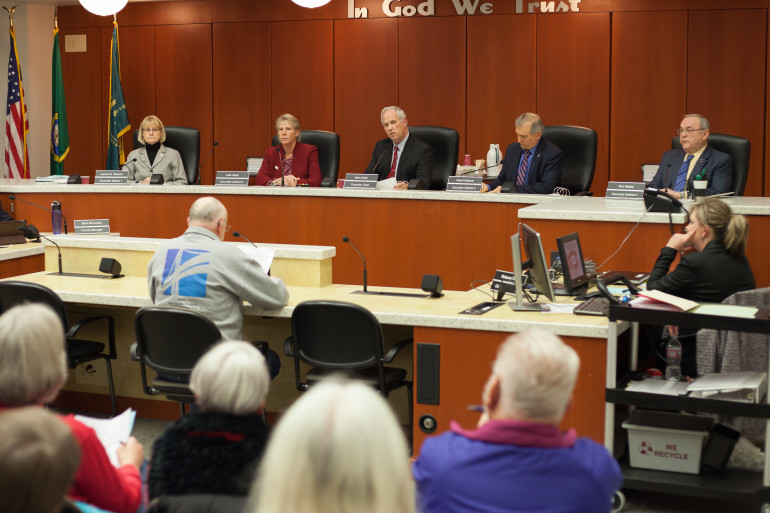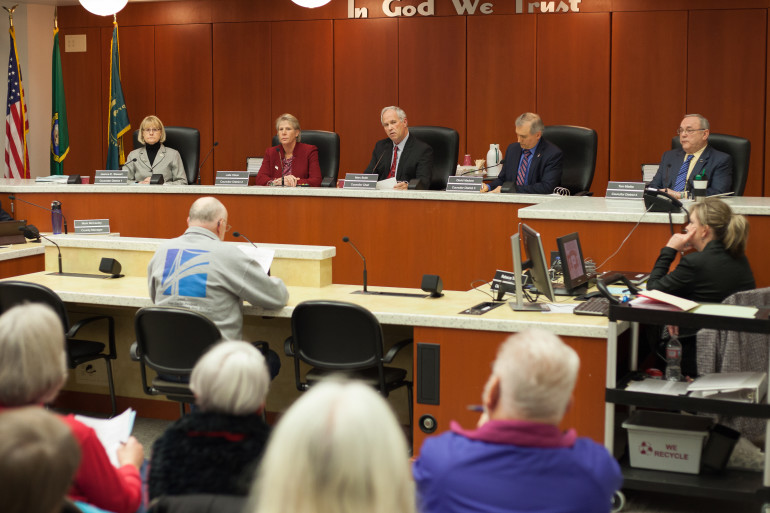 A couple weeks ago, I wrote about a discussion during a Clark County council's board time in which Councilor David Madore accused planning staff from hiding information from the councilor.
Here's a quick refresher: planning staff are working on policy chapters – a standard and generally non-controversial part of any comprehensive plan – that aren't yet public. They're drafts, as Acting County Manager Mark McCauley explained, and therefore not public record, or ready to be released to the council. Madore, however, accused McCauley of insubordination over the matter, demanding the documents now. He lost that battle.
Madore went on to say he's working on his own comprehensive plan policy statements that he'd like to introduce. We got some sense of what that means during board time Wednesday, when Madore complained about references to light rail and a description of Urban High Density Residential zoning that allows for 43 housing units per acre included in the 2007 Comprehensive Growth Management Plan.
News flash, Madore: Some of us live in apartments in urban areas. We can't all live on an acre to ourselves like you.
But I digress.
The point is, Madore is working on something new for the comprehensive plan – we all know how that's been going for him – and I wanted to see what it was, so I filed a public records request on Feb. 11 asking for those documents.
Yesterday, I found that request was rejected. You know why?
They're drafts.
"I notified Councilor Madore of your requests," the county's record guru emailed me. "He stated the document was a draft which is protected by RCW 42.56.280: Preliminary drafts, notes, recommendations, and intra-agency memorandums in which opinions are expressed or policies formulated or recommended are exempt under this chapter, except that a specific records is not exempt when publicly cited by an agency in connection with any agency action."
Oh.