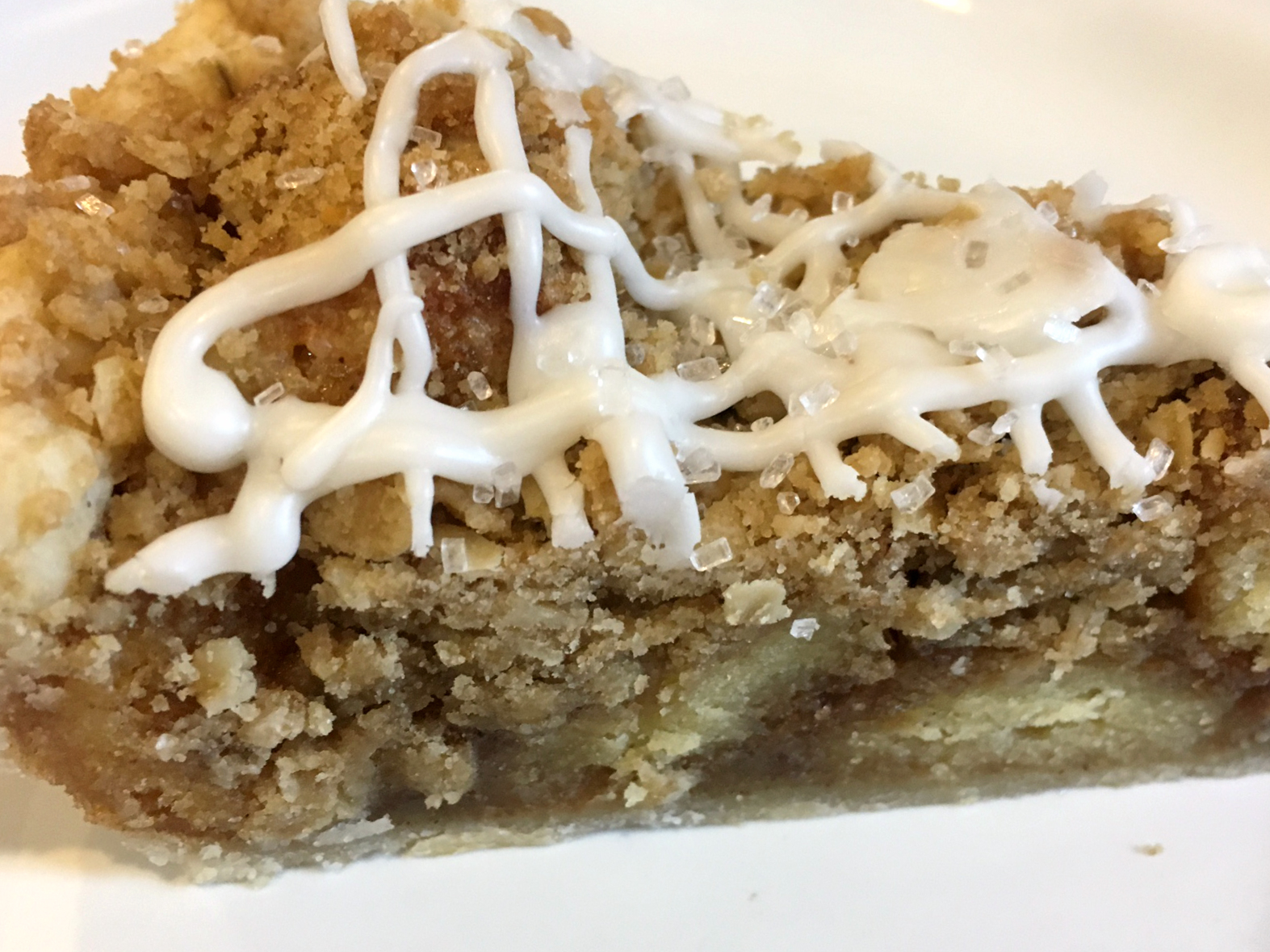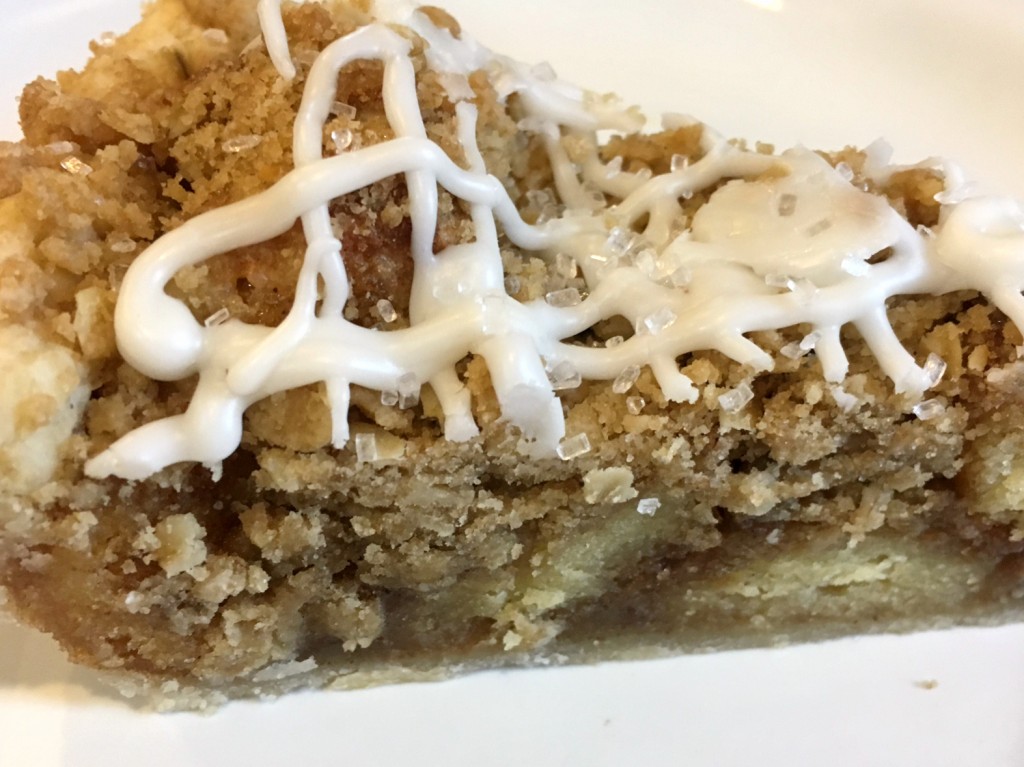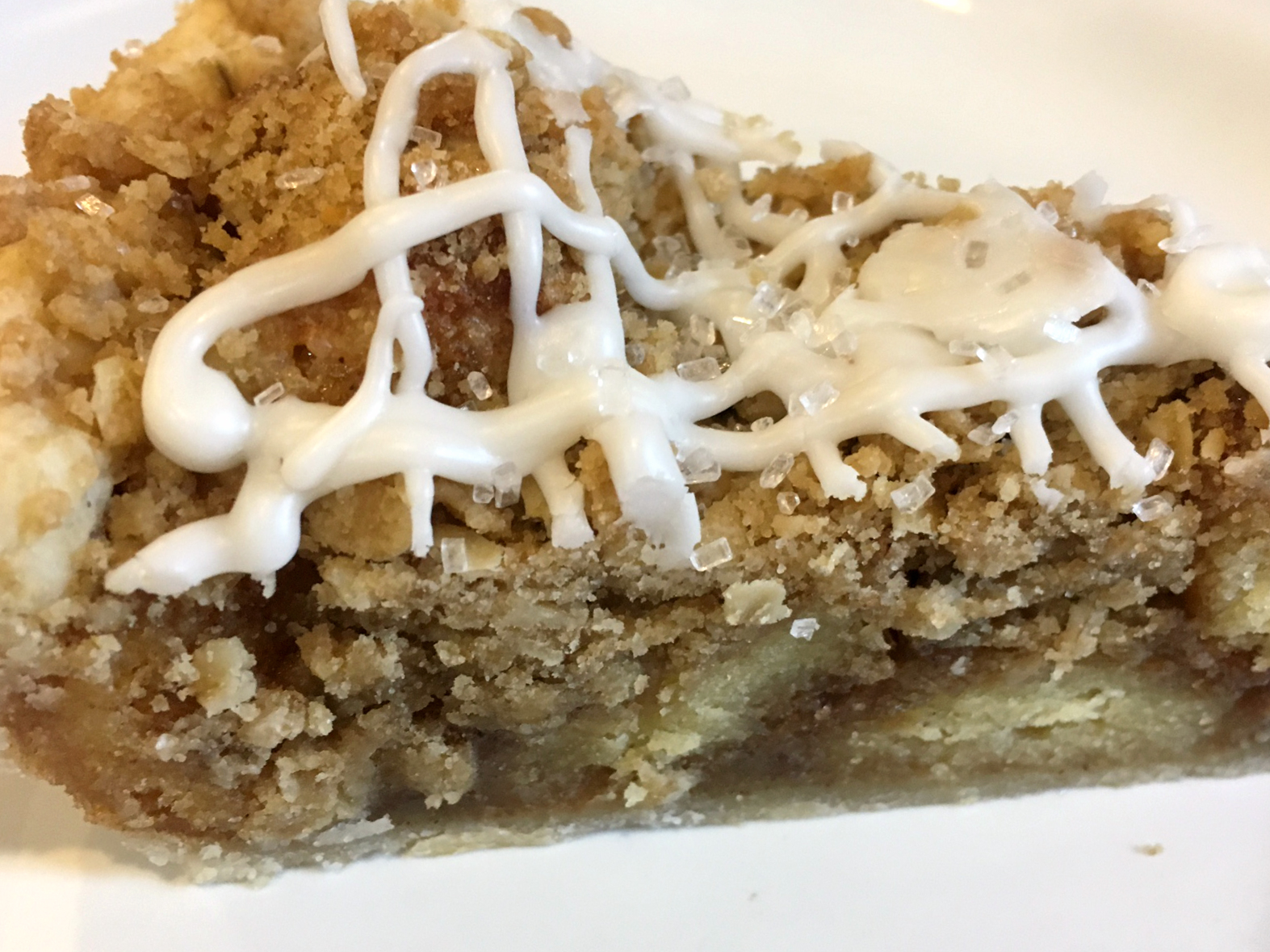 Yes, you CAN put doughnuts in a pie and it's definitely time you did.  This recipe would be a perfect surprise for brunch and with Easter, Mother's Day AND Father's Day coming up, I hope you can schedule a chance to make it.
While I used plain glazed doughnut holes, feel free to substitute chocolate or your favorite flavor.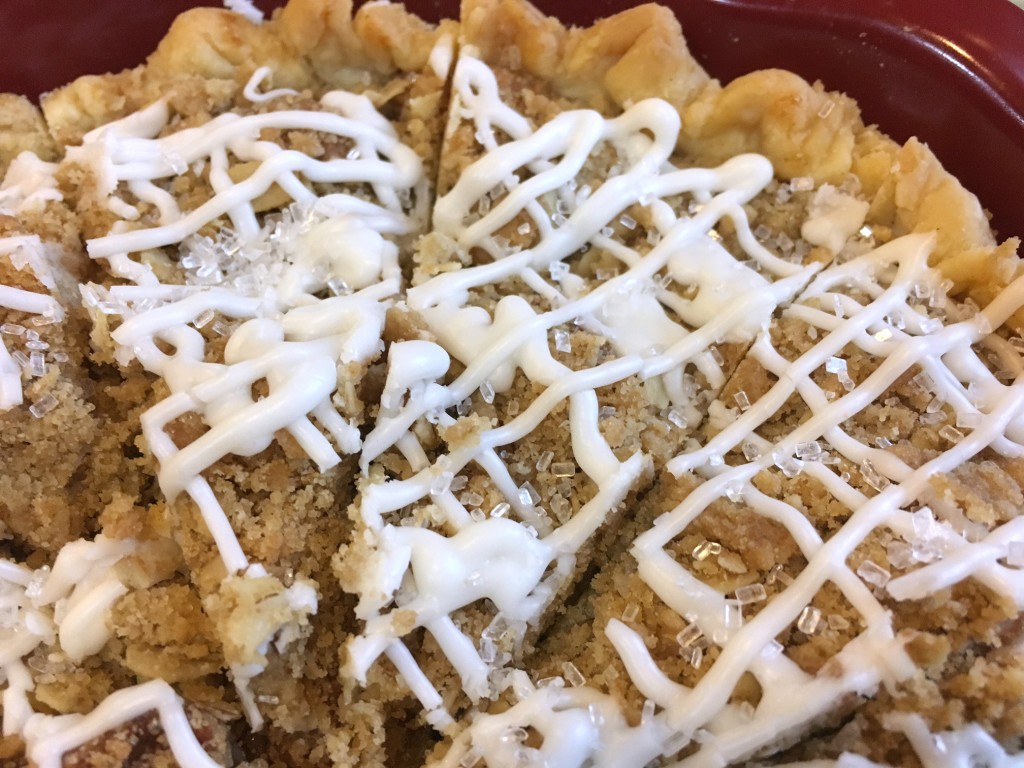 Glazed Doughnut Pie
Serves 8-12
Ingredients:
Doughnut Pie
1 refrigerator pie crust
24 glazed cake doughnut holes (I found sour cream doughnut holes at my local grocery store)
1/2 C (1 stick) butter, melted
1/4 C dark brown sugar
1 t cinnamon
1/2 t freshly grated nutmeg
2 eggs
1 T vanilla
1/2 C flour
1/4 C dark brown sugar
1/4 C old-fashioned oats
1/4 C (half a stick) butter, cold
Vanilla Glaze
2 T heavy cream
1 t vanilla extract
1 C powdered sugar
Coarse sprinkling sugar (if desired)
Directions:
Heat oven to 350.  Spray pie pan with nonstick cooking spray.  Place pie crust into pan and crimp edges.
Cut doughnut holes in half.  Place in a large bowl.
In a small bowl, mix melted butter, brown sugar, cinnamon, freshly grated nutmeg, vanilla and eggs.  Use a whisk to combine.
Pour over doughnut holes and toss to coat evenly.  Dump into pie crust and distribute.
Use a fork or pastry cutter to cut together flour, brown sugar, oats and cold butter.  Sprinkle on top of doughnut filling.
Bake for 30-35 minutes until top is golden brown.  Cool completely.
Use a hand mixer to combine heavy cream, vanilla extract and powdered sugar.  Drizzle on top of the pie and garnish with coarse sprinkling sugar if using.
Serve with coffee.
Recipe modified from "Glazed Donut Pie," domesticrebel.com, Hayley Parker