Massage Guns Help Ease Aches and Pains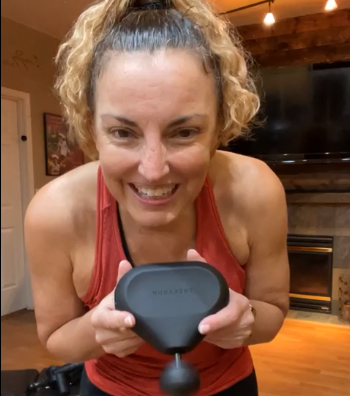 Massage guns can be a game changer for runners and athletes of all sorts and are used regularly by sports therapists to help keep professional level athletes performing at a high level.
How do they work?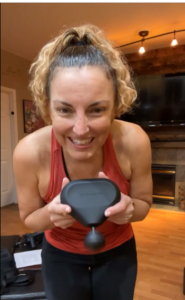 They deliver a percussive vibration therapy to soft tissue and can ease sore and tight muscles. Massage guns function by "tricking" your nervous system into blocking pain signals to the brain. This can expediate muscle recovery, release adhesions, tension and tight muscles and increase blood flow. Some studies show they are as effective as massage and a tool that can be used on a regular basic to help prevent injuries and enhance performance.
Once purchased, it's important to read all the instructions before usage and talk to your physician if you have any concerns.
Some general and obvious precautions include:
Do not use the gun on your head, neck, or near your genitals
Do not get hair caught in any of the equipment's moving parts
Do not use on any open wounds
Massage guns function well to be used before a workout to increase blood flow, increase heat and prep the muscles for exercise. They also work great post workout as a release or used just as a general technique to release tightness and delayed onset muscle soreness.
A great approach to using muscle guns is to spend 30 seconds sweeping over muscle regions. Areas that respond well include quads, hamstrings, glutes, calves, back and shoulders. It does help to know a bit of anatomy and how the muscle fibers run.
A simple approach is to start in the belly of the muscle and then slowly travel in the same directions of the muscle fibers towards the origins and insertions of the muscles where they attach at the joints. You can also massage laterally, side-to-side taking a more cross-sectional approach to releasing the tissues. Here's a few tips to keep in mind when using this technique:
Avoid massaging over bones
Avoid nerves – you'll know you've hit a nerve because you may feel an electrical current or sensations of tingling or numbness
Avoid pushing too hard or staying too long in one area as this can cause microscopic damage
We recently hosted a free Massage Gun workshop on our Northwest Personal Training Facebook page that you can view here.
There are many quality brands of massage guns including Theraguns, Hyperice Hypervolt, Trigger Point Impact and more.
The key features you will want to consider are pressure, sound and durability.
It's helpful to purchase a gun that doesn't sound like a jack hammer so you can use it in any scenario.
It's also helpful to assure there are multiple pressure settings that can be adjusted based on the area that you are treating and that it can provide enough pressure to simulate a deep tissue massage to help get rid of knots.
Last, it's helpful to assure the gun is durable enough to handle extended usage.
It is true that you get what you pay for and if you opt for a gun that is under $100, it most likely won't last long. You can purchase online at Amazon but instead shop local and consider heading to locally owned and operated Foot Traffic with 5 locations in Vancouver and Portland. They have a knowledgeable staff, a variety of massage guns in stock and can help you decide which model will work best for your needs.
Yours in health & fitness,
Sherri McMillan