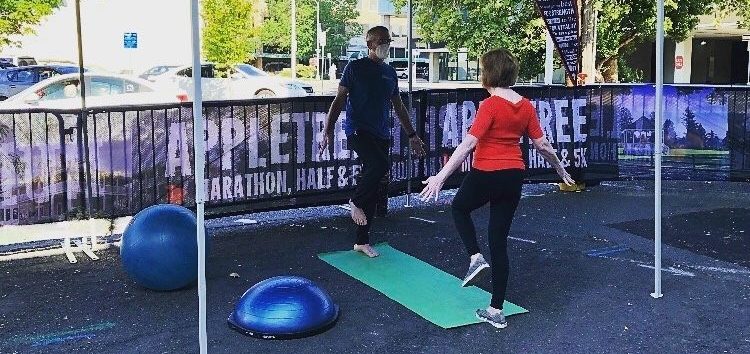 The CDC reports that 90% of the nation's $3.5 trillion in annual health care expenditures are for people with chronic and mental health conditions. People who don't exercise, eat poorly and practice unhealthy lifestyle behaviors and suffer the associated health consequences cost the USA a lot of money.
The CDC quantifies exactly how much greater the annual health care costs are for people with certain risk factors and the results are startling and should convince employers and insurance companies to immediately initiate and reward Corporate Workplace Wellness programs.
---
Here are the stats reported from the CDC:
Heart disease and stroke are the leading causes of death in the USA. One-third of all deaths, over 859,000 per year, are associated with heart disease or stroke, costing our health care system $199 billion per year and causing $131 billion in lost workplace productivity.
Diabetes and Pre-diabetes affect over 120 million Americans and are responsible for $327 billion in yearly medical costs and lost productivity.
Obesity rates in the USA continue to increase affecting 1 in 5 children and 1 in 3 adults. Obesity puts people at risk for diabetes, heart disease and some cancers and costs $147 billion per year.
Arthritis, a leading cause of work disability and chronic pain, affects 54.4 million, 1 in 4 adults in the US, costing $140 billion in medical costs and $164 billion in lost earnings.
Alzheimer's Disease affects about 5.7 million Americans and is the 5th leading cause of death for those over the age of 65. The medical costs associated with treating Alzheimer are estimated between $159 billion and $215 billion.
---
Risk Factors:
Smoking – The leading cause of preventable death and disease in the USA is smoking. More than 16 million Americans have at least one disease caused by smoking costing $170 billion in direct medical costs.
Lack of Physical Activity and Poor Diet – Not getting enough exercise can lead to heart disease, type 2 diabetes, obesity and some cancers and costs $117 billion annually in medical costs.
Excessive alcohol use – Drinking too much alcohol is responsible for 88,000 death in the USA each year and costs $249 billion
---
Action Steps:
Quitting Smoking (or never starting) lowers the risk for heart disease, cancer, type 2 diabetes, and lung disease, as well as premature death.
Eating healthy can help to prevent and manage heart disease, type 2 diabetes and other chronic diseases. A predominantly plant-based diet balanced with whole grains and lean protein can promote overall health.
Exercise can help prevent and manage many chronic diseases including heart disease, diabetes and some cancers. Recent literature is showing promising benefits with exercise to dementia and Alzheimer's. Exercise has also shown to help manage arthritic pain. Strive for 30 minutes of daily physical activity.
Limit alcohol – Excessive drinking can lead to high blood pressure, various cancers, heart disease, stroke, and liver disease. Dietary Guidelines for Americans recommends no more than 1 alcohol drink per day for women and 2 alcohol drinks per day for men.
Sleep – Inadequate sleep has been associated with diabetes, heart disease, obesity, and depression. Strive for 7-8 hours of sleep per day.
---
Employers who want to save money related to time-off work due to sickness or illness would be wise to implement fitness-related programs and create incentives that encourage employees to become more active.
Multiple companies have been creative in encouraging their employees to get active.
Some host a Fitness Challenge that gives points to employees who take the stairs, eat nutritiously, exercise, and practice stress-reduction behaviors. They will often award prizes at the end of these types of challenges.
Other companies provide a small fitness facility and offer regular fitness classes for their staff.
Some contract trainers to come in a few times a week and provide energy breaks for their staff.
Some, recognizing the added stressors associated with COVID-19 and work-at-home protocols are now offering virtual classes and personal training for their employees.
Others arrange for a corporate fitness membership at a local fitness facility.
Even Universities and Colleges recognize the importance of healthy students, professors and support staff and often provide large multi-use fitness facilities and offer a full schedule of various fitness classes.
---
Some corporations will offer these types of fitness programs or gym memberships for free to their staff while others will apply partial subsidization. By just having the programs available for their staff, companies are definitely doing their part. If you are a business owner, consider how you might be able to help your staff become more fit – physically and mentally – and as an added bonus, watch it improve their productivity and your bottom line!  If you are an employee, talk to your manager regarding benefits that exist to encourage you to adopt a healthier lifestyle.
Yours in health & fitness,
Sherri McMillan
Note: As an avid Columbian reader, you can redeem a complimentary initial in person or virtual personal training appointment to help get you started. Email us for more details.
---
Northwest Personal Training is NOW OPEN! We are SO EXCITED to see you! For Private Training, you'll have the option to continue doing virtual training, outdoor training or training at the studio. For Group Fitness classes, you will be able to continue doing virtual online classes (live or saved) and we are also going to host some outdoor programming.
#NWPTSTRONG
---