Finding Your Own Personal Coach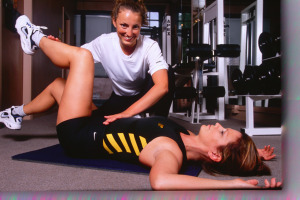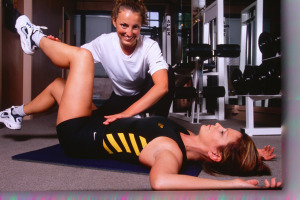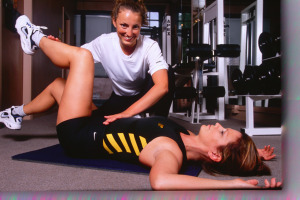 If you examine most professional, elite athletes, you'll notice they have an entourage of coaches, nutritionists and trainers who help them achieve their performance and athletic goals. These are the most talented and motivated people on the planet so if they can benefit from the services of a coach or trainer, can you imagine how much more the rest of us could benefit. One report showed that just having a personal trainer in the room while you're exercising causes you to burn more calories. We've probably all experienced that affect whenever the instructor or trainer gets a little closer, we try a little harder, our form gets a little better but as soon as their back is turned, we slack off. IDEA, the International Health and Fitness Organization, once reported that only 25% of exercisers are achieving results – but of the success stories, 90% of them are working with a personal trainer.
It's clear that the education, safety, guidance, and accountability that a personal trainer can provide will help someone stick to a program long enough to experience noticeable change.
A coach can also modify and adapt the program to assure you are continuously progressing. So, if everyone can benefit from the services of a coach, how do you choose the right trainer for you?  Unfortunately, the Personal Training industry is unregulated resulting in numerous individuals with no experience or credentials causing injury to well-intentioned individuals who just wanted to get fit. If you are really serious about sticking to and achieving your health and fitness goals this year, you may want to consider hiring a coach to oversee your entire program.
Here's a list of guidelines to follow and questions to ask before putting your health in someone else's hands:
Understand what you want
What are your specific goals and how do you foresee a trainer helping you accomplish these goals? Do you need a trainer who specializes in a certain area? Do you need a trainer who understands how to work around a certain injury or health condition?Do you need a coach who can help you with a certain athletic or performance goal? Would you prefer working with a female or male? Would you prefer a trainer who is more aggressive, entertaining, educational, or nurturing?  Do you want to workout at home, at a gym or outdoors? Do you need help with all aspects of your fitness and nutrition program or just select areas like weight training? Ask yourself how often you want to see a trainer. Know what your budget and time constraints will allow.
Confirm they are a legitimate health and fitness trainer
As a minimum, a trainer should hold a nationally recognized certification, but the confusing part is that there are over 250 various personal training certifications available in the United States – some that you just have to answer a few easy questions and pay a small fee to obtain. Look for one of the more credible certifications – NASM, ACSM, ACE, AFAA, or NSCA. You should also confirm your trainer is certified in CPR and Fitness First Aid. A degree in a health-related field is a very nice bonus and can assure a greater depth of knowledge. You should also ask them when they attended their last health and fitness conference or workshop to assure they are staying up on their continuing education credits and current trends.
What's their experience level? 
When it comes to your health, you probably want to work with a trainer or company that has been helping people successfully adopt a healthy and fit lifestyle for a long time. However, keep in mind that trainers who have the most experience are also usually the busiest and have the least amount of time to really focus on you. Many people are very happy with the service they get from trainers who don't yet have years of experience. Just make sure you have a strong connection and your trainer is committed to education and constant growth. If you have a specific health concern, it would be wise for you to go with a trainer who has practical experience in dealing with your particular issue. If they don't, ask if they will consult with your physician or expert health professionals who can guide them in developing your fitness program.
What do other people say? 
Be sure to get references or testimonials from other clients. If they are good, they should have an abundance of success stories from raving fans.
Shop around
Interview a few prospects before you make your decision. Ask what credentials they hold. Ask which approach and guidelines the trainer will use when developing your exercise program? Which fitness components will they include? How will they change or progress your program? How will they monitor your progress? Tell them what you want and have them explain how they will help you succeed. It's also important to assess their personality. Do you feel that they will have the capacity to motivate you? Do they really listen to you?  Do you respect and find it easy to like them? Are they positive and energetic? Go with your intuition.
Talk about the money
Make sure you understand the cost per session and what that includes. Many trainers will offer discounted rates when you make a commitment and purchase a package. Decide how often you will commit to training understanding that some clients train 5x/week, some just a couple times per week, some once per week and some clients experience great success only seeing a coach once every few weeks or once a month to check in and make sure they're on track. If money is an issue, you should also ask about 30-minute vs 60-minute sessions and inquire about group training or partner training options which can be much more affordable because the costs are split between multiple people. You also want to be clear on their cancellation policies and billing procedures.
Note:  As an avid Columbian reader, you can redeem a 2 week pass at her world-class training studio to help get you started.  Contact 360.574.7292 for more details.
Yours in health & fitness,
Sherri McMillan
---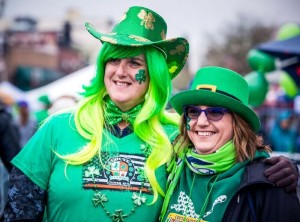 Join us for the COUVE CLOVER RUN – 3, 7 & 10 MILES on March 24th, 2019 in downtown Vancouver, WA. Celebrate St. Patrick's day with us at the 5th Annual Couve Clover Run. Wear your festive green while running or walking 3, 7 or 10 miles along an extremely fast and scenic course to support local charities! We will make you earn your post-event party, but it will be off the charts hosted by Main Event and other downtown Vancouver Pubs & Breweries.
---