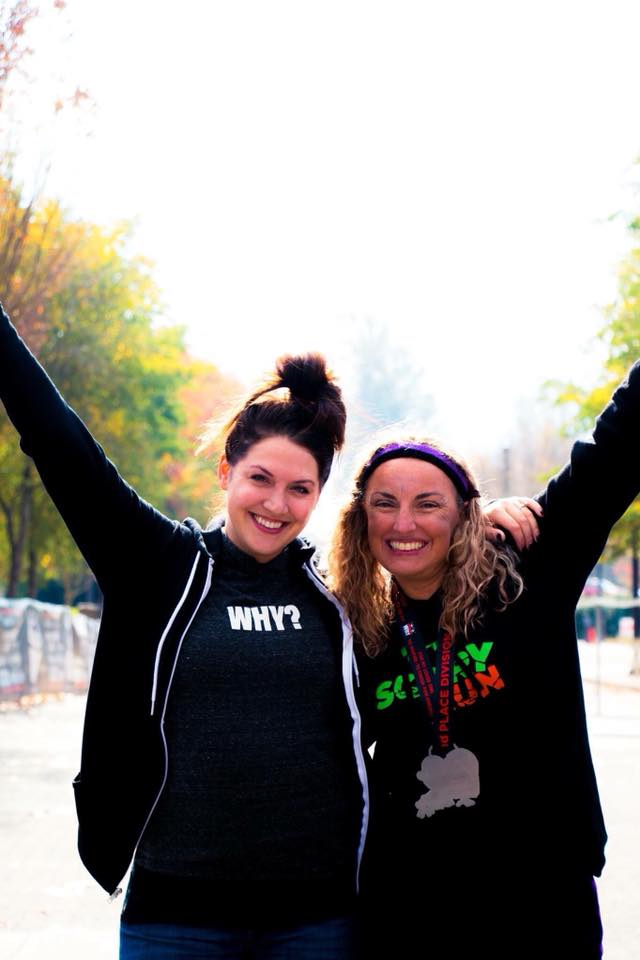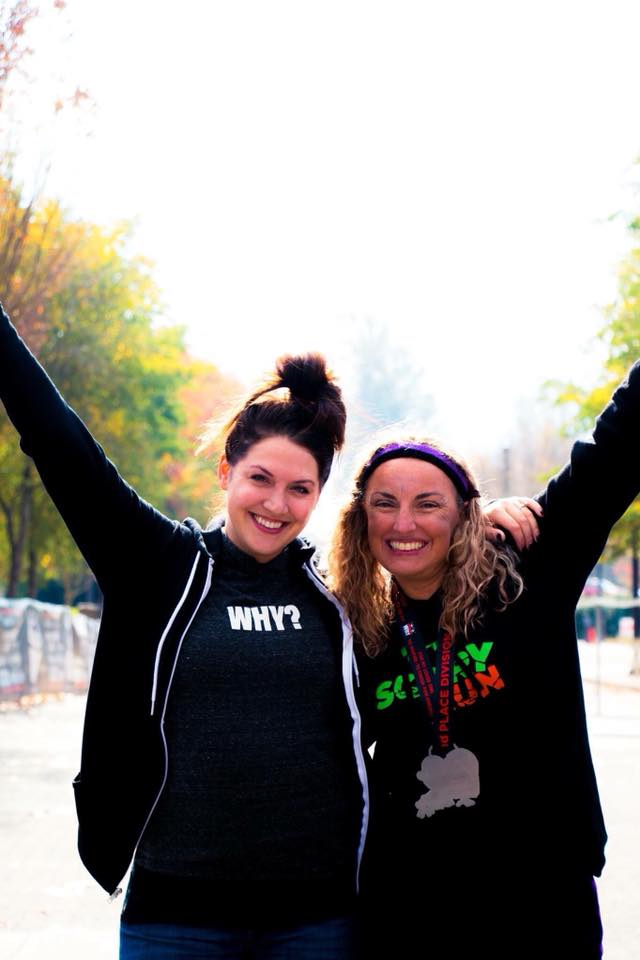 It is estimated that people will consume up to 7000 calories on Halloween! The sugar rush and the subsequent crash can take its toll – just ask any teacher the day after Halloween!
This year instead of making Halloween all about the candy, here's some tips to make Halloween a healthy holiday instead of every fitness professional and elementary teacher's nightmare.
Spend a few hours at the Pumpkin Patch:
Do the maze. Walk up and down the patch searching for the perfect pumpkin. Carry that pumpkin. Participate in all the active options. By the end of your visit, you will have accumulated thousands of steps making this Halloween tradition a very healthy outing.
Participate in one of the Spooky Walking Tours:
Get in the Halloween spirit while walking through historical Vancouver guided by a local historian who will share old ghost stories.
Get Dressed up and go on a Hike or Bike ride:
Get the family outside for a hike, a long walk or a bike ride. Dress up in costume and make it a fun, silly active outing. Tour around checking out all the festive decorations. Enjoy the Northwest and all the beautiful autumn colors.  Your bodies, minds and spirits will thank you for getting outdoors and breathing in all the fresh air!
Tour some Haunted Houses:
Clark County and Portland has many options to scare you out of your wits and get your heart pumping while getting in some good activity.
Increase your Trick or Treating steps:
Trick or treat in neighborhoods where the houses are spaced further apart requiring more walking or in an area that is hilly to get your heart rate up.
Host a Halloween Dance Party:
Make your Halloween night more about dancing and a fun get-together than about collecting candy. Bob for apples, play games, do a treasure hunt or play hide and seek. Get the kids moving and having fun.
Can Halloween really be Halloween without the candy?! Here's some tips to get this part of Halloween under control:
Procrastinate: Purchase your candy on Halloween day to avoid the temptation of sneaking candy prior to the holiday
Eat before you Trick or Treat:  If you have dinner before you head out to trick or treat, you'll be full and less likely to munch while you go.
Think beyond Candy & Sugar:  Offering healthier alternatives to candy may not make you the favorite Halloween house on your block or the 'most popular' parent but at least you can feel good about the fact that you're not sending your neighbors' kids into a sugar high! Head to the local Dollar store and pick up some items that make for great treats AND promote a healthy and active lifestyle such as balls, skipping ropes, chalk, hacky sack, foam airplanes or try some fun prizes like Halloween pencils, pens, crayons, paint brushes or markers, Spooky stickers, Halloween tattoos, Spider rings, Small toys and games, Glow sticks, Jewelry, Halloween glasses, False teeth, Deck of cards…If you want to go with something edible, try these healthier options…Energy bars; Snack packages of dried fruit, raisins, pretzels, nut and seeds; Trail mix; Beef or Turkey jerky; Hot chocolate or apple cider packets; Sugar-free gum
Ration It:  If you leave it up to the kids, they'll eat all their candy before bed-time on Halloween night!  Instead, sit down with their stash, and separate it into small sized snack pouches that limit how much candy they have per day.  Not that kids need candy every day but at least it's a start!  Explain to them clearly how much and when candy can be consumed.  For example, you may set limits that prevent candy intake before bed or in the morning before school.  But you may allow a small snack bag only after they eat their nutritious lunch.
Donate:  You can donate candy to shelters, the military and dentist offices will often trade in candy…Kids just don't need as much candy as they collect so decide what is special that they will keep and what they can donate.
Make a Deal: Is there something your kids want more than candy? For example, they may trade their candy in (or half of it) for a special toy or a trip to The Source Rock-climbing Gym. Maybe they need some new sneakers, clothes or just a chance to stay up later or do something cool and fun with their friends. FYI, cash always seems to be easy to trade for.  You can try a system by which friends and family pay for each sweet treat they "sell" you, and let them "earn" money for a toy or game they want to buy. Reward your kids for making good decisions!
By following a few proactive tips, we can still promote active living and healthy nutrition without coming off as the world's worst parents and the Halloween Grinch!
Yours in health & fitness,
Sherri McMillan
Note:  As an avid Columbian reader, you can redeem a 2 week pass at her world-class training studio to help get you started.  Contact 360.574.7292 for more details.
Get out your Halloween costumes and be prepared to be scared out of your wits. If the running doesn't increase your heart rate, being chased by monsters, zombies and psycho freaks will!
We will make you earn your post-event party by running or walking a Half Marathon, 10K or 5K in beautiful Washougal, WA. Festive food and drink to follow the race!