Super Effective Workout Programming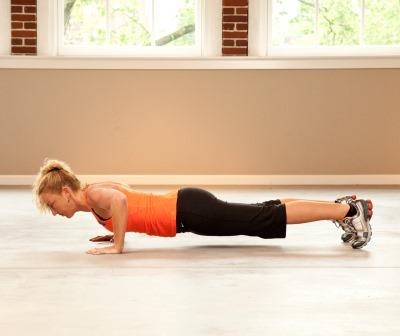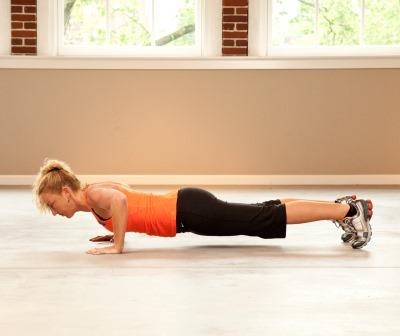 When people workout on their own, they often have no idea which exercises to incorporate in their program and how to sequence them. They often wander aimlessly through the gym with no real method or rationale to their exercise session. This can lead to poor results and a lot of wasted time. Instead put purpose to your workouts and use a template to assure you address all of the important fitness components.
Here's a template that is very easy to incorporate and very effective.
Workout Template:
Warmup
Workout

Lower Body Focused Exercise
Upper Body Focused Exercise
Core Conditioning Exercise
1 minute Cardio Drill

Repeat 3-6x
Cool Down
So for example….
 Circuit #1:
Squats
Pushups
Vsits
1 minute High Intensity Row
Circuit #2:
Lunges
Pullups
Plank
1 minute High Intensity Jump Rope
Circuit #3:
Step Ups
Rows
Bridging
1 minute High Intensity Sprint
Guidelines:
Choose a different exercise each time you start a new circuit for maximum variety
Take each exercise to maximum fatigue (not failure). Make every rep count
Choose exercises based on equipment available
Lower Body exercises can include hundreds of variations of squats, lunges, step ups etc
Upper Body exercises can include hundreds of variations of chest presses, pushups, pull ups, rows, overhead presses, triceps, curls etc
Core Conditioning can included hundreds of variations of V-sits, Planks, Bridging, Supine Stabilization etc
Cardio Drills can include body weight calisthenics or equipment based cardio
Your workouts will reach a whole new level of intensity when you add intention into each session. Have fun, be safe and train strong.
Yours in health & fitness,
Sherri McMillan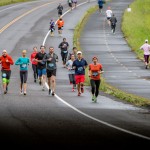 Join us for….
SPRING CLASSIC DUATHLON & HOME DEPOT HALF MARATHON, 10K & 5K April 23rd, 2017 in Portland, OR.
The Spring Classic Duathlon is a great opportunity for triathletes to shake off the winter-season rust and for the duathletes to get in an early season race. This long-running event is contested almost entirely on Marine Dr, which is closed to vehicle traffic – a rarity in the sport.  You will ride and run right along the mighty Columbia River with beautiful views to make the time fly!