Get Hot To Deal With The Cold!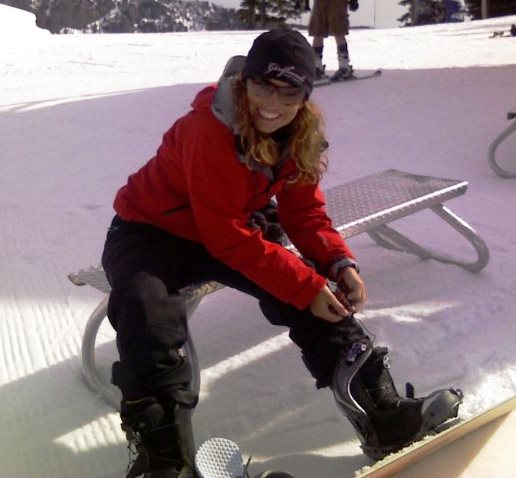 Over the last few weeks, we have discussed methods for overcoming the Winter Blues that many people experience at this time of year. We talked about the most effective forms of exercise, the importance of sleep and how critical it is to manage your stress. Today, I wanted to talk about something that really should seem pretty obvious but maybe reviewing some of these action steps will help you to put these tips to the top of your priority list for maintaining your energy and bright personality through the cold and dreary months. That's right….lets get hot to deal with the cold!
Dress Warm:
It's really not that cold if you are wearing the proper clothing. So think sweaters, warm socks, thick tights and fuzzy boots. If you are exercising outdoors, remember your fleece, gortex jackets, hats and gloves. Keep your temperature toasty by always dressing for the season.
Eat & Drink Warm Foods:
Make hot teas, spicy foods and soups a staple in your diet through the winter months. Warm your soul by warming your meals.
Sit in a Sauna:
Spending 10 minutes in a sauna can raise your core temperature and can provide wonderful and warming health benefits as you sweat out the toxins.
Enjoy a Hot Tub:
Sitting in a hot tub or warm bath is an effective way to keep your muscles and tissues pliable.  Cold weather can make your fascia and muscles so tight making you more susceptible to aches and pains.
Sweat!
There is no better way to deal with the cold than to make your body sweat. Trust me, if you are having a tough time with the cold, come and workout with me…you won't be cold for long!
Rub it on:
If your tissues are exceptionally tight due to the colder temperatures, try rubbing your muscles with a little Bengay to get them warmed up before your exercise sessions. You may find they are more responsive to the workout.
Extend Your Warmups:
It's harder to get the body going when it's cold so increase the duration of your warmups before you kick it in to a higher gear. Your body will thank you for it!
Thriving, not just surviving the dark, rainy and cold months is doable!  You might start enjoying the winter months so much that may dread the end of all the winter fun!
Sherri McMillan, M.Sc. has been inspiring the world to adopt a fitness lifestyle for over 25 years and has received numerous industry awards including International Personal Trainer and Fitness Presenter of the Year. She is the author of five books including "Go For Fit – the Winning Way to Fat Loss" and "Fit over Forty" and is the featured presenter in various fitness DVDs.  She is the owner of Northwest Personal Training in downtown Vancouver and can be seen running, hiking or cycling with her two children, Brianna and Jackson.  She can be reached at www.nwPersonalTraining.com or www.ShapeupwithSherri.com
Note:  As an avid Columbian reader, you can redeem a 2 week pass at her world-class training studio to help get you started.  Contact 360.574.7292 for more details.