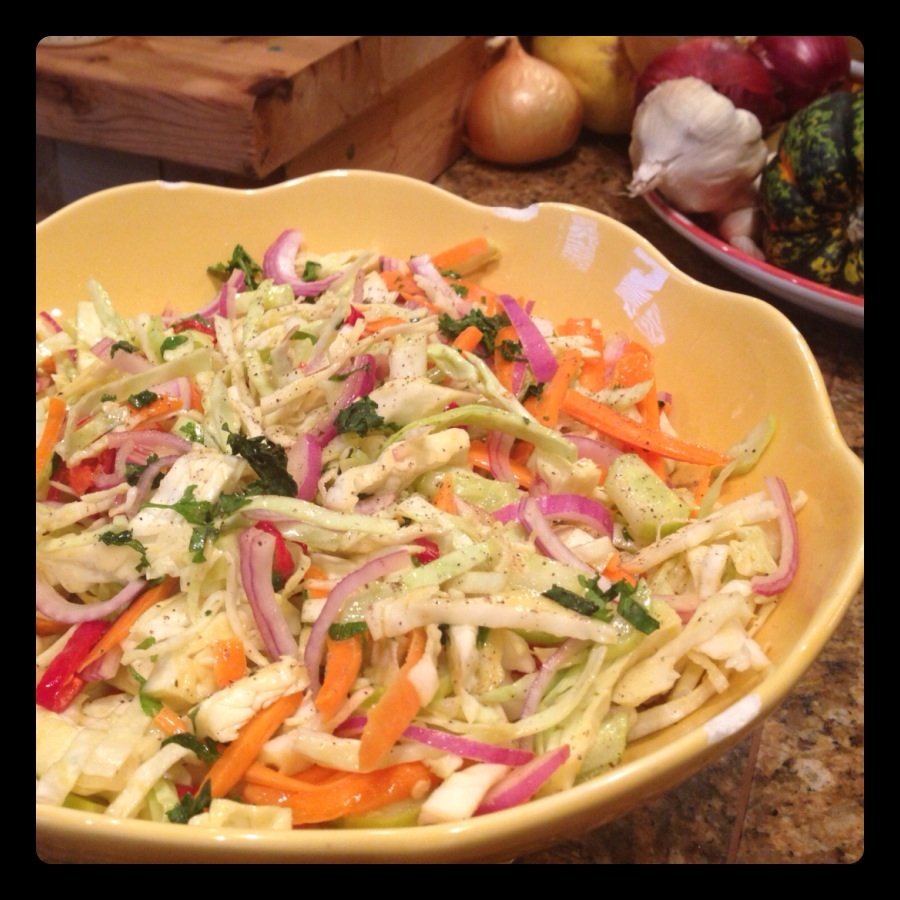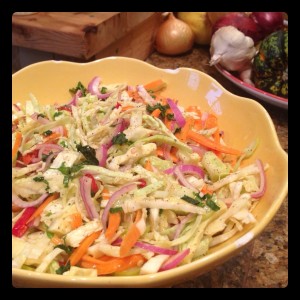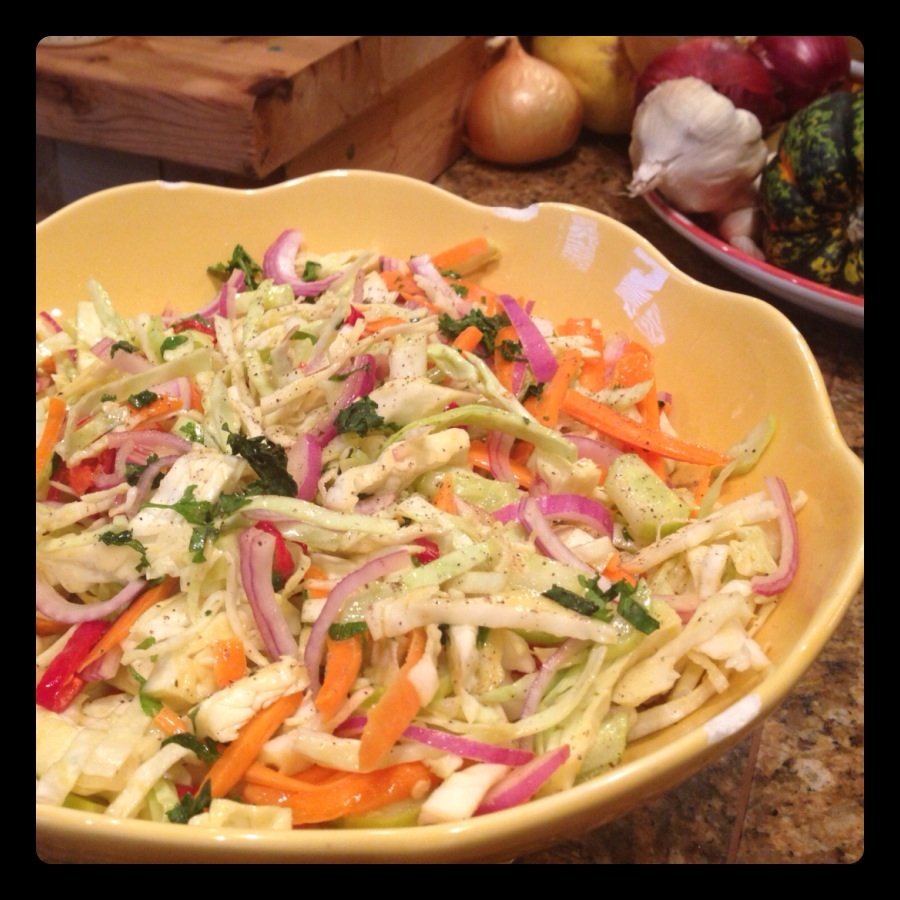 Everyone loves a side of slaw. It's the All-American salad, served alongside delectable meats, adding a welcomed crunch and a hint of sweetness to lighten the load.
Sweet Cabbage Slaw is a dairy-free recipe, packing a healthy punch. Natural News reports, "Raw cabbage is a proven cure for stomach ulcers. It's also an amazing anti-cancer food with that can help prevent (or even reverse) many types of cancer. Throughout the history of the civilized world, cabbage has been one of the most medicinal foods ever consumed."
Get your grub on — and, feel GOOD about it!! Sweet Cabbage Slaw is a perfect accompaniment to everything off the grill, inside your oven and on the stove top. E.V.E.R.Y.T.H.I.N.G. Slaw will keep up to 3-days in your refrigerator and offers plenty of room to vamp up leftovers. Be creative and toss in sliced apple, raw broccoli or jicama (options are endless).
(served with: broccoli & bacon salad, smoked ribs, gluten-free tortilla and pulled pork)
GROCERY LIST (makes 6 servings)
SLAW
3 cups green cabbage, shredded
1 cup purple cabbage, shredded
1/2 cup cucumber, sliced into strips
1/4 cup red onion, thinly sliced
1/4 cup red pepper, sliced into thin strips
1/4 cup carrots, thin strips (I use pre-shredded carrots to save time)
1/4 cup fresh cilantro, chopped
DRESSING
2 TBSP mustard (yellow or dijon)
2 TBSP red wine vinegar (apple cider vinegar works well too)
1/4 cup olive oil
salt & pepper, to taste
INSTRUCTIONS (prep time: 10 minutes, chill time: 20 minutes)
1) In a large bowl, combine the slaw ingredients. Set aside.
2) In a small bowl, whisk together mustard, vinegar and olive oil. Add to slaw and toss until combined. Season with salt and pepper.
3) Refrigerate for a minimum of 20 minutes and toss before serving.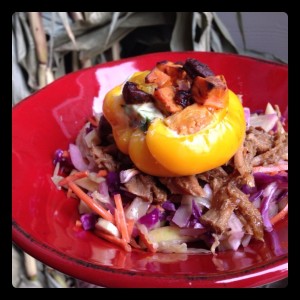 (served with: pulled pork and chorizo, sweet potato and egg stuffed pepper)
From my kitchen, to yours ….. offering grain-free and dairy-free alternatives to All-American favorites. Enjoy!!