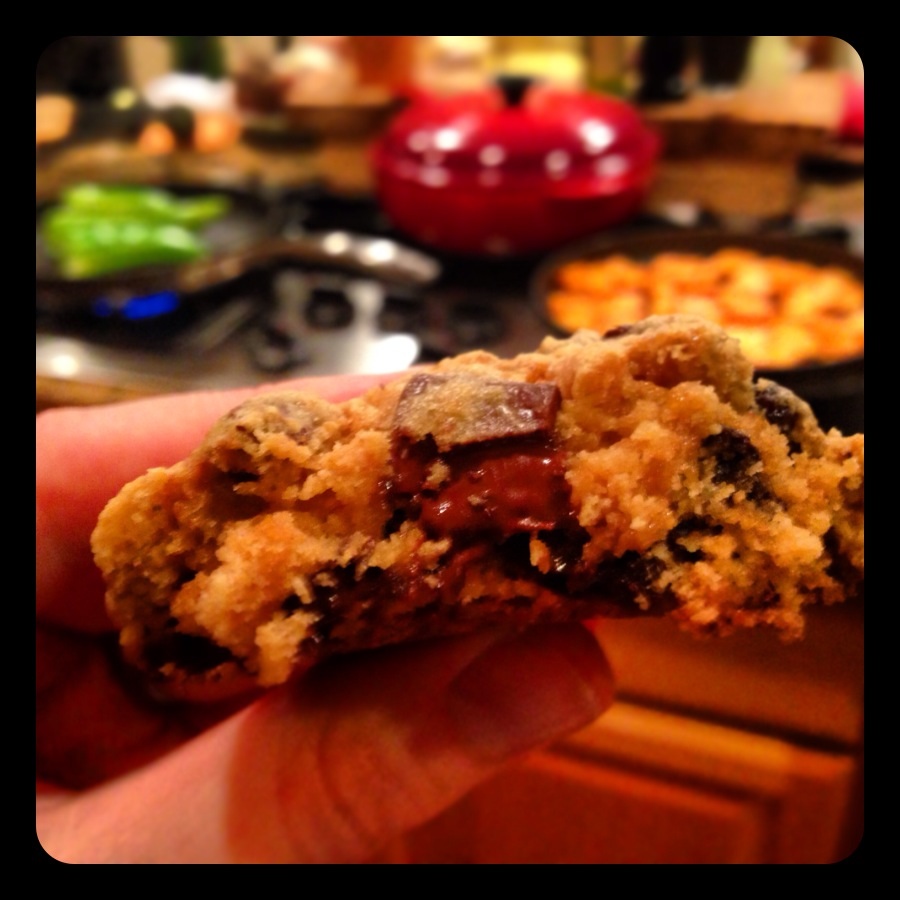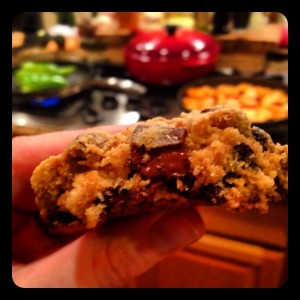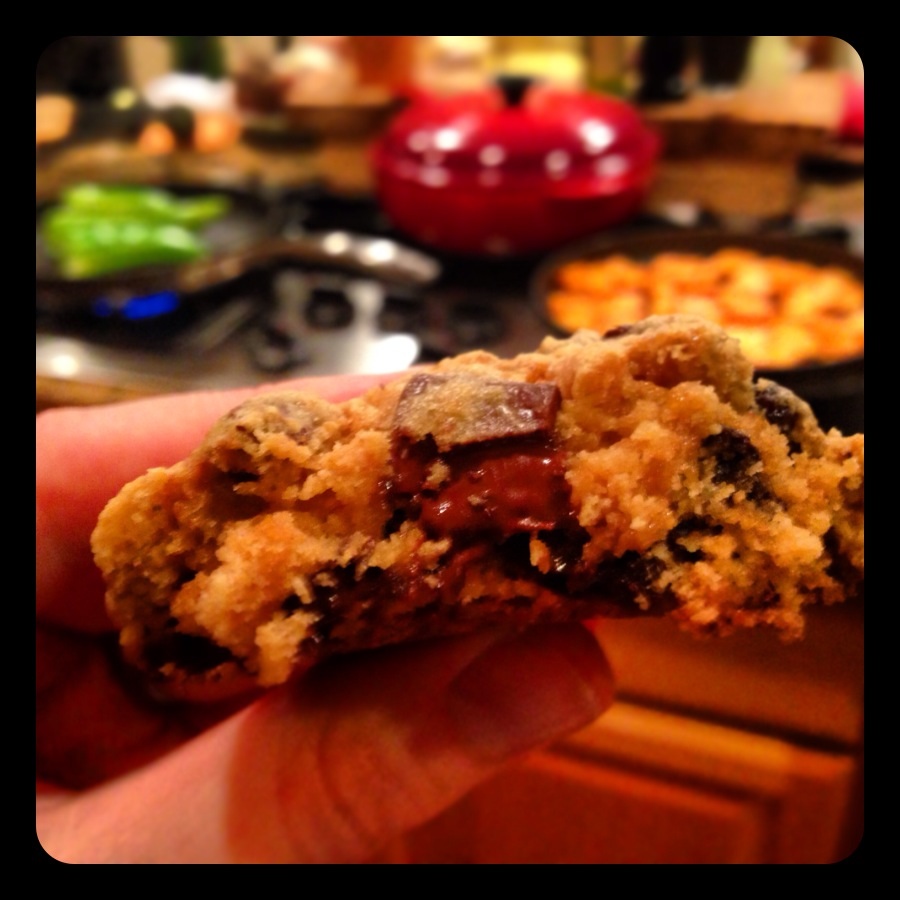 Let's hear it for kidless weekends!! Big thanks to Aaron's parents for watching the kids, so Aaron and I could play in Portland for a few nights. Lucky for us, there was a massive wind storm and flood warnings. It was great. We found ourselves ducking in and out of stormy conditions on NW 23rd Ave., puddle jumping our way to the Chapman School and waiting for the swift birds (google it — only in Portlandia) to flock into the chimney. No such luck. The storm had unnerved nearly 1,700 swift birds and we were drenched.
Funny thing, to be completly drenched and love every minute of it.
In the morning, we found ourselves at the bookstore with coffees in hand. It's so weird to be kidless at the bookstore. I felt like such an adult, brousing the isles with a peaceful stroll.
Naturally, I landed in the health and cookbook section of the bookstore, where I found Megan & Brandon Keatley's book, Primal Cravings. I love that Megan has experience as a pastry chef and found her cookie recipe called for tapioca flour and coconut flour. What?! No almond flour?!
Truth be told, I've avoided Paleo baking for quite some time. Simply, because we have a tree nut allergy in the house and are limited to the use of coconut products. This was the first time, I saw a(n edible) paleo cookie dough recipe, that didn't call for tree nuts. (Please note: If you have a tree nut allergy, check with your doctor before consuming coconut.) This, my paleo friends, is what I call — striking gold.
Big thanks to the Megan & Brandon Keatley of Primal Cravings for an inspirational cookie dough base that is easily interchangeable. I found myself reverting back to a famly fave recipe — The Oregon Trail Cookie — by tossing in a bit of cinnamon, dried fruit, chocolate chunks and seeds.
Maybe it was the plate of fresh baked Oregon Trail Cookies,…?? Or, maybe our kids really do love us and we're not annoying nerds?? Either way, they were super happy to see us when they got home and that makes this mom, HAPPY.
GROCERY LIST (1 dozen large cookies)
1/2 cup butter, room temp
3/4 cup coconut sugar
1 egg, room temp
1 cup tapioca flour
1/4 cup coconut flour
1 tsp baking soda
1/4 tsp salt
1/4 tsp cinnamon
1/2 cup raisins
1/2 cup chocolate chunks (I use Enjoy Life brand)
1/4 cup seeds (I used sunflower seeds)
COOKING INSTRUCTIONS (prep time: 5 minutes; bake time:12-15 minutes)
1) Pre-heat oven to 375 degrees.
2) The secret to a moist and delicious cookie is in the whip. Pull out your Kitchen-aid, and whip together the butter and sugar until light and fluffy, about 4 minutes. Scraping down the sides as needed. Add egg and beat for a minute more.
3) Meanwhile, in a medium-sized mixing bowl, sift together tapioca and coconut flours with baking soda, salt and cinnamon. Set aside.
4) Turn Kitchen-aid to low-speed and add flour mixture in 3 small batches. Fold in raisins, chocolate and seeds.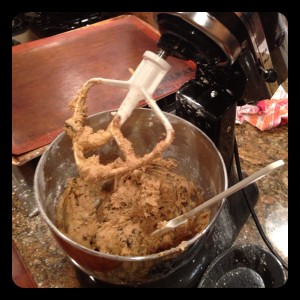 5) Using a large cookie scoop, spoon cookie dough on cookie sheet and bake 12-15 minutes. Let stand 2 minutes before moving to a cooling rack.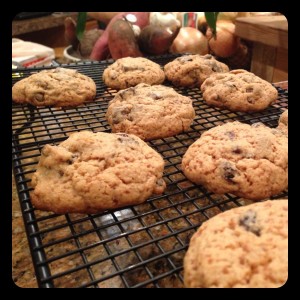 From my kitchen, to yours…. with a side of 'sweet' adventure. ENJOY!!