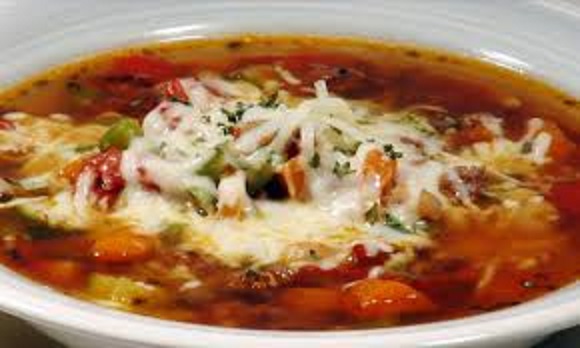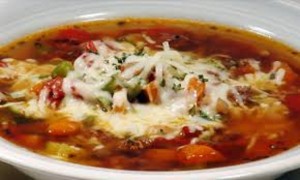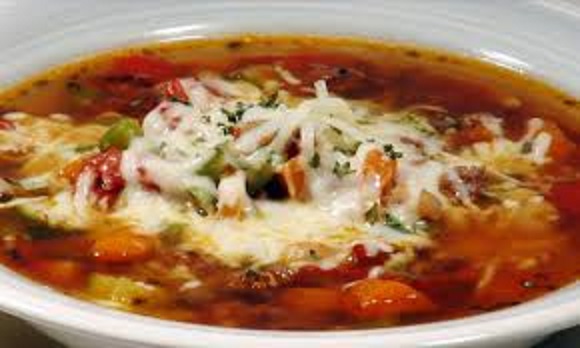 I liked Janine's Beef Bourguignon recipe (see her post); I'll add to the fall food idea.
Biscuit gets excited when fall rolls in; she says it's her favorite time of year, and she doesn't even like football that much. The other night was our turn to host our little movie group, so, of course, it called for fall food. Hearty stuff: a good veggie soup, some sausages, a couple of decent wines and some crisp cider.
We'd started with some nice cheeses. This time, we discovered Cascadia Creamery, they're in Trout Lake just up river. Their Glacier Blue is the creamiest blue cheese I've eaten in awhile, and Sleeping Beauty was a hit. We paired them with a nice Pinot Gris, one from Italy, the other from Walla Walla.
Then it was time for the movie: "Bend of the River" (1952), with James Stewart, Julie Adams, a young Rock Hudson and Arthur Kennedy. Ol' James is guiding a bunch of settlers to Oregon, the promised land, and while doing so, runs a wagon train over Mt. Hood, not once, but twice. It's funny, not because it's a comedy, but because of the editing. The scenes, to those of us who live here, jump from what looks like just off the parking lot at Timberline, skulking through the ferns (maybe near the Sandy River?), back to central Oregon somewhere, and so on. You'll like seeing a frontier Portland, set somewhere in the gorge, and (spoiler alert) taking the wagon train from the beach at Rooster Rock to over Mt Hood again.
Intermission: earlier this year, I'd bought a 6-pack of beer in cans for a fishing trip. My fishing buddy and I took one sip, spit it out and decided to eschew a certain brew for the short time we have left on earth (hint: green can, Pennsylvania). But I'm cheap, and it's been sitting in my refrigerator in the hope some guy from the east coast will wander in, catch sight of it ("Yo, yo, yo! Some rockin' beer!"), guzzle it down. No such luck.
But it did make a great base for cooking sausage. I'd been to my favorite grocery store, picked a selection of 5 or 6 pork or chicken sausages, and boiled some of them, steamed others above the now-useful brew. Came out pretty good. Then soup, chunks of bread, also from that same store (OK, OK, it's New Seasons. Best bread in town) and cider. We served Westcott Bay ciders: about 7% alcohol. I think the extra dry was preferred by the group.
Biscuit's soup came from a recipe she cut out of The Columbian in 1990 (she cut off the first name, so maybe it's Julie Kramis?), and is titled Minestrone Soup. It's pretty tasty:
4 slices bacon, cut up;
3 tps olive oil
1 med onion, chopped; 3 cloves garlic, chopped
2 tb parsley
Leaf ends of three stalks celery
1 large can of best quality diced tomatoes
½ head medium-sized cabbage
4 stalks celery
4 carrots
1 ½ cup fresh green beans, cut up
1 can Campbell's Bean with Bacon soup
4 cups water or chicken broth
1 tsp dried basil (or ½ cup fresh basil)
Saute bacon until lightly cooked, add minced garlic and chopped onion to bacon with olive oil. Stir continuously, add parsley and leaf ends of celery. Stir together and add tomatoes and vegetables. Simmer uncovered for 5 minutes. Add bean soup and chicken broth, simmer for 30 minutes.
Like many soups, if you cook 24 hours ahead and chill, the flavors get better. Grate Parmesan cheese over each serving.
Each recipe serves about 8 people; double, triple the recipe as necessary for your group.
After the movie, true to her name, Biscuit served some sort of crumbly rhubarb cake with ice cream. And then we staggered to bed dreaming about shot bad guys falling over cliffs and cows being chased over rivers.