Strawberries! Raspberries! Blackberries! Oh My!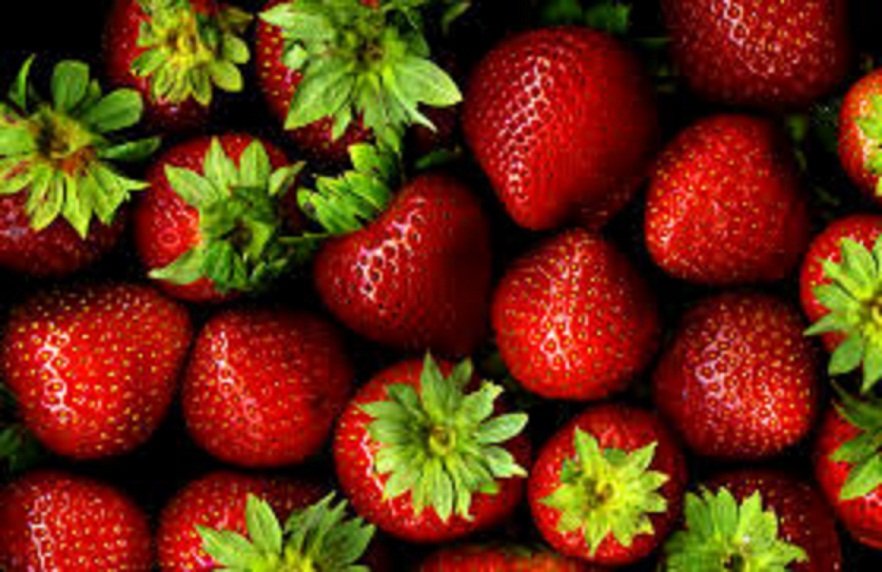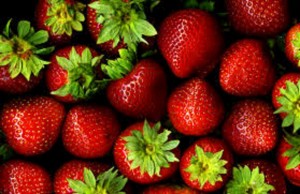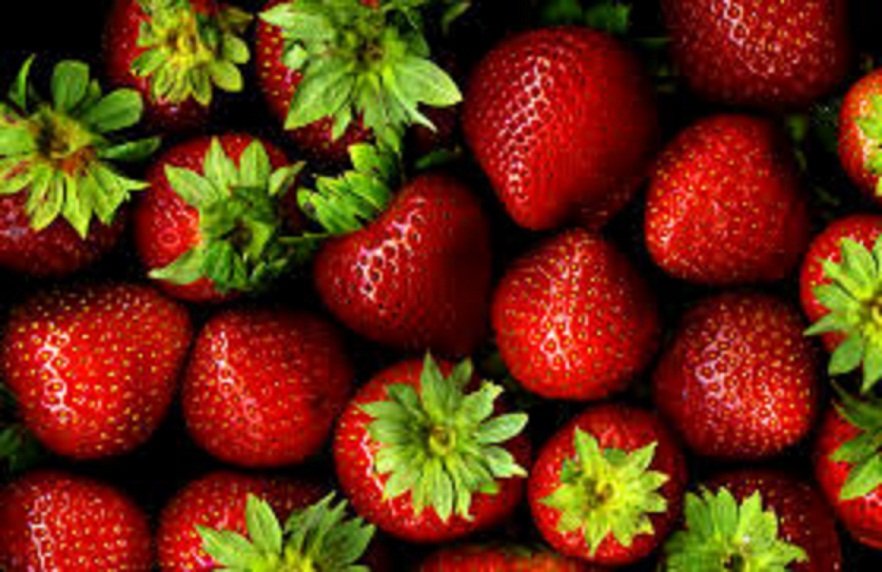 OK, so it's the time of year for the obligatory fresh fruit blog post. And you'd have to be totally gastronomically clueless not to know we live in Berry Heaven. Sure, nowadays, you can get, year-round, strawberries from California, raspberries from Chile and blackberries from Mexico. But it's when Pacific Northwest fruit floods the markets and farm stores that our family — and I presume, yours — goes crazy.
The best strawberries in the history of the world are a local variety: Hood. Alas, their extremely juicy content is also their downfall for shipping to distant markets; rarely will they be found more than a couple of miles from where they were picked. But there are other types that are almost as good; look for red flesh throughout, and taste them before you buy. When local raspberries and blackberries appear, they should be plump and sweet. Again, eschew those in a market where you can't taste test (I remember buying "black raspberries" at an up-scale farmer's market in north-shore Chicago — they were sour and tasteless). Oh yeah, don't buy seedless. Yuck!
As a boy, I'd visit my cool grandma and grandpa on their Indiana farm. We'd have at least one supper consisting only of strawberry shortcake or if it was later in the season, raspberry, blueberry or peach.
Visiting my other grandma (the scary one) in Nebraska, her one concession to cooking was store-bought rolls for the same. Honestly, that's the only meal I remember her ever making (we called her the wicked witch, because she'd try to teach us the piano. Errant notes earned scorn and a slap on the fingers with a ruler — but that's another story, probably for when I get a therapist).
Even while living in high-country Wyoming, Mom (bless her heart) would make at least one shortcake-only meal. Since we didn't get much fresh fruit, she'd construct a mid-century favorite: stretch a limited supply of expensive peaches with cheap syrupy canned pineapple. But at least it carried on the tradition.
Then I married the goddess of baking. Biscuit earned her sobriquet during our long engagement. While I was off saving democracy, she'd been paying attention to hearing my childhood anguish vis-à-vis my dear Mother's (god rest her soul) inability to make scratch biscuits and shortcakes (oh sure, she tried, but she would have had more luck peddling them as boat anchors or tow-truck wheel chocks).
Biscuit spent almost a year practice-baking biscuits, shortcakes and breads, and during our first month of marriage, she quietly — and triumphantly — presented our table with all kinds of fantastic baked delights (her pie crust is to die for). Thank goodness, gluten-free was only a terror (or fad?) to be confronted in the future.
A few years later, Biscuit decided she needed to learn how to make the perfect pound cake. And not those little rounds o' sponge one finds in the store. She collected and experimented with various recipes, all of which we had to taste test. And after countless tries, she designed/discovered the perfect pound cake. Of course, then she had to stop making them. Even though we were both active 30-somethings at the time, we'd gained too much weight. (postscript: for the first time in maybe 20 to 30 years, Biscuit once again made pound cake for this year's berry season. It's still good as ever, but the extra slices are now in the freezer, waiting to be eaten one at a time).
When growing up, her family also had the shortcake-only meal tradition. So, of course, our daughters are doing the same. Honestly, rather than pound cake, I still prefer the sweetened version of biscuits; I think the recipe is almost the same as regular biscuits, but, well, sweeter. Biscuit thinks the recipe came from a long-ago Sunset Magazine.
Best of all, local raspberries are here, blueberries will soon emerge, and later this summer peaches from both sides of the mountains will make their appearance. I can't decide whether I like peaches or strawberries best, but we'll probably have an only-(fill in the fruit) shortcake meal for each. I like mine best with the cold fruit mix poured over still-warm biscuits. Add whipping cream on top — of course!
Biscuit's Best Shortcake
2 Cups all-purpose flour
1/2 teaspoon salt
4 teaspoons baking powder
1/2 teaspoon cream of tartar
1/4 cup sugar
1/2 cup Crisco
2/3 cup milk
Mix the dry ingredients together, cut in shortening until mixture resembles coarse cornmeal. Stir in milk (don't over-mix), and turn mixture onto lightly floured board. Gently form into a circle about 1 inch deep and use a round cookie cutter to cut out biscuits and place on un-greased cookie sheet. Gather scraps together and make more biscuits; these will be seconds in case there are impatient children or husbands clutching at apron strings. Bake in a pre-heated 450 degree oven for 10 to 12 minutes.