Margarita + Guacamole time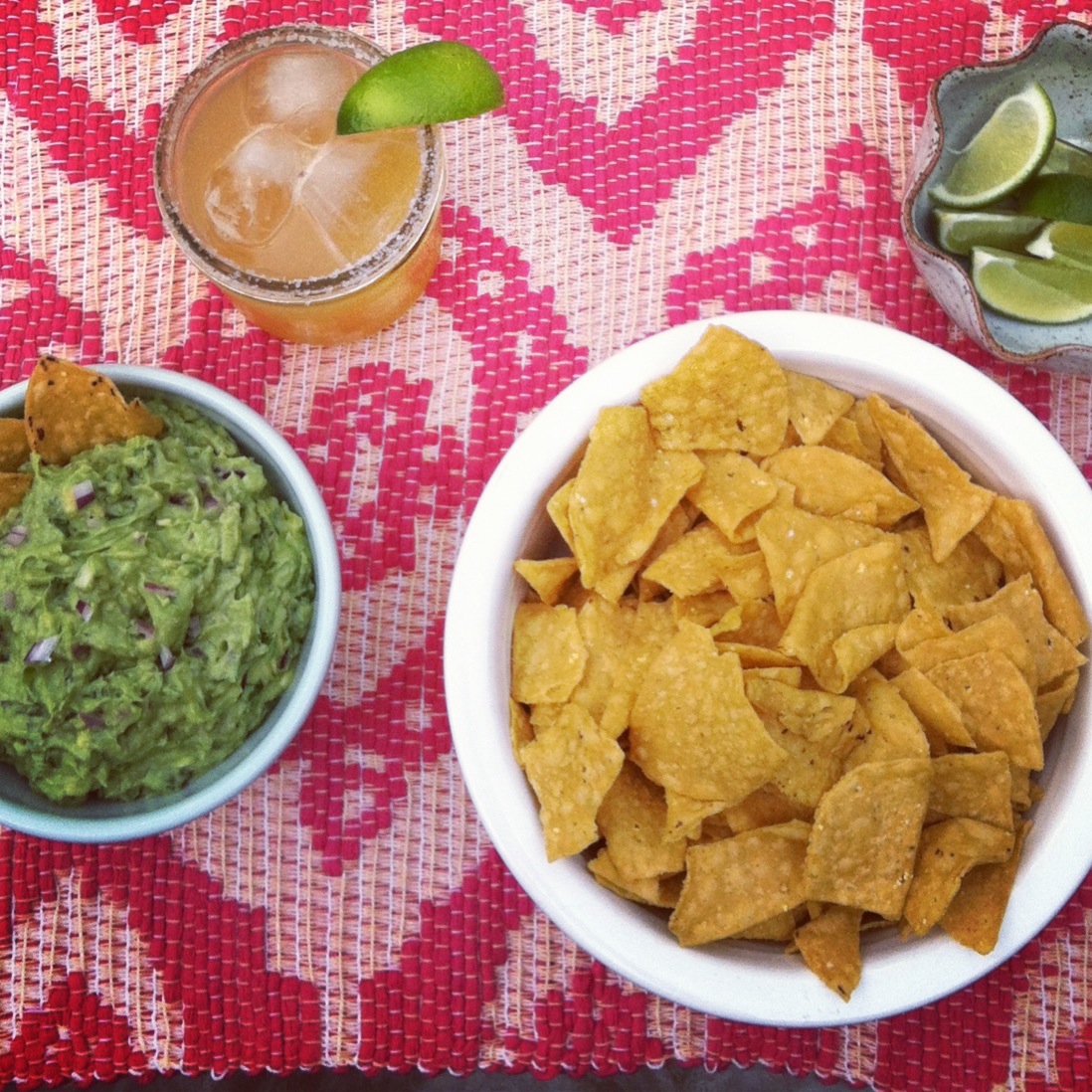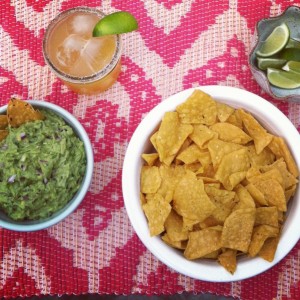 As the weather gets warmer, and the days get longer, there is nothing that quite says summer to me more than barbeques, chips with guacamole and margaritas. So even though the weather was altogether pretty miserable this weekend. We took advantage of as much sun that we could on Saturday and got ourselves ready for the warmer days to come.
Below are two of my favorite summer staples, guacamole and margaritas. Each of them can very easily be adjusted to fit your likings, so please play around with the ingredients and ratios. Especially with the guacamole, as you never know how hot your jalapeno is going to be, or how strong of flavor the garlic will produce. Always, always, taste as you go. And remember, the longer it has to sit (45 minutes) the more the flavors can blend together.
So here is to warmer weather, I'm sure it will show up eventually. Right?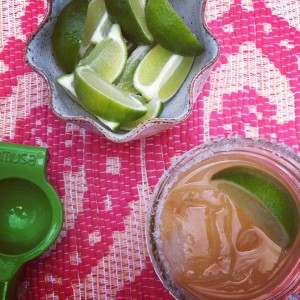 My Favorite Margarita
INGREDIENTS for 1:
1/4 cup white, silver or blanco tequila (I prefer Milagro)
2 tablespoons fresh orange juice
3 tablespoons fresh lime juice
1 teaspoon agave nectar
kosher salt
1 lime wedge
Pour kosher salt onto a small plate. Take your glass and run lime wedge along the rim. Dip the top of the glass into the salt. Fill glass with ice and set aside.
In a cocktail shaker or mason jar with lid (this is how I do it) fill with ice. Pour in tequila, lime and orange juice. Add agave nectar. Put the lid on a shake for 30 seconds until you can't see the agave sitting at the bottom. Fill your glass and garnish with lime wedge. ENJOY!
 Guacamole with Jalapeno + Goat Cheese
INGREDIENTS:
2 ripe avocados
1/4-1/2 cup red onion, finely chopped
1/2 cup cilantro, chopped
2 garlic cloves, minced
1/2 – 2 tablespoon jalapeno, diced (adjust per your liking for heat)
juice of 2 limes
1 1/2 tablespoons goat cheese
sea salt & fresh ground black pepper to taste
Cut avocado into chunks and place into large mixing bowl. Add red onion, cilantro, garlic, jalapeno, lime, and goat cheese. Mix all of the ingredients together. I like to leave mine chunky by not over mixing. Taste and season with sea salt and fresh ground pepper. Adjust other ingredients accordingly, by adding more garlic, red onion, jalapeno, or lime juice.