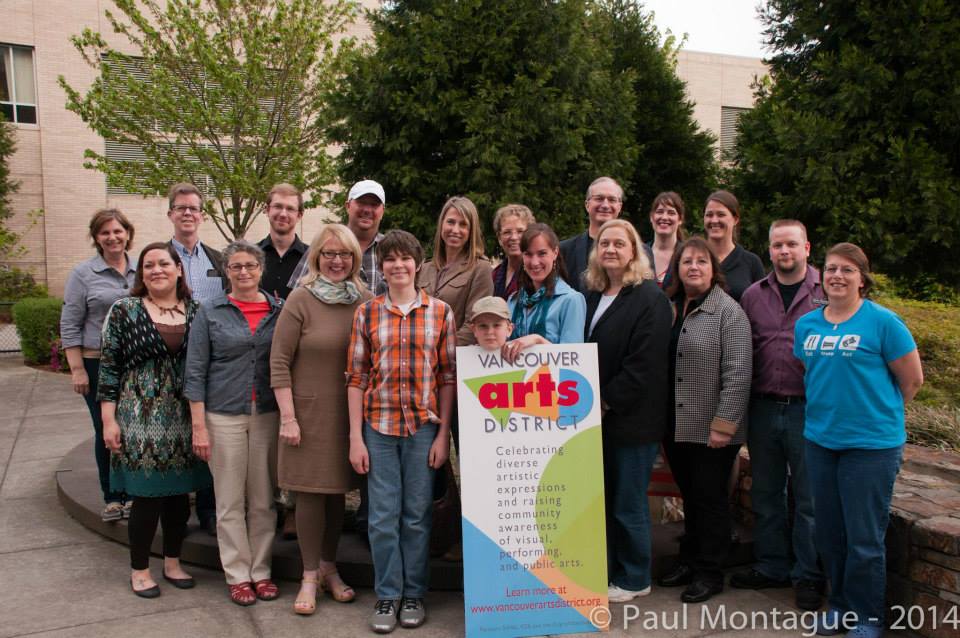 There are many components to building a healthy and sustainable community. Connection, creativity, and opportunity bring all the pieces together. Clark County is blessed with countless groups that make plans, organize events, and offer up to the community their time and expertise. These groups make Clark County a great place to live.
In the arts, there are dozens of groups that meet, create, and offer events. From dance to poetry to visual arts to music, Clark County is gifted with thousands of artists who organize their talents and make cool stuff happen. Emerging out of these arts groups is a scene, an expanding and inclusive scene. An identity is forming around expression, and all art forms are represented.
The arts scene in Clark County is welcoming. Guests are greeted at arts events with smiles and not attitude. Making the scene truly equitable, many of the really awesome events are free. First Friday Art Walks are free. The live variety show Hello Vancouver at Kiggins Theater is free. Even the wildly popular Clark County Open Studios in November is free. Arts in Clark County have an open door policy: welcome neighbors!
This blog will explore the arts in Clark County and explain how and why they matter to the entire community. How does a thriving arts scene improve livability, heal cultural rifts, and make people happy? I am eager to explain.
A friend of mine coined the equation "Local + Arts = Community." This is exactly right.