Save money by getting pre-sale Fair tickets!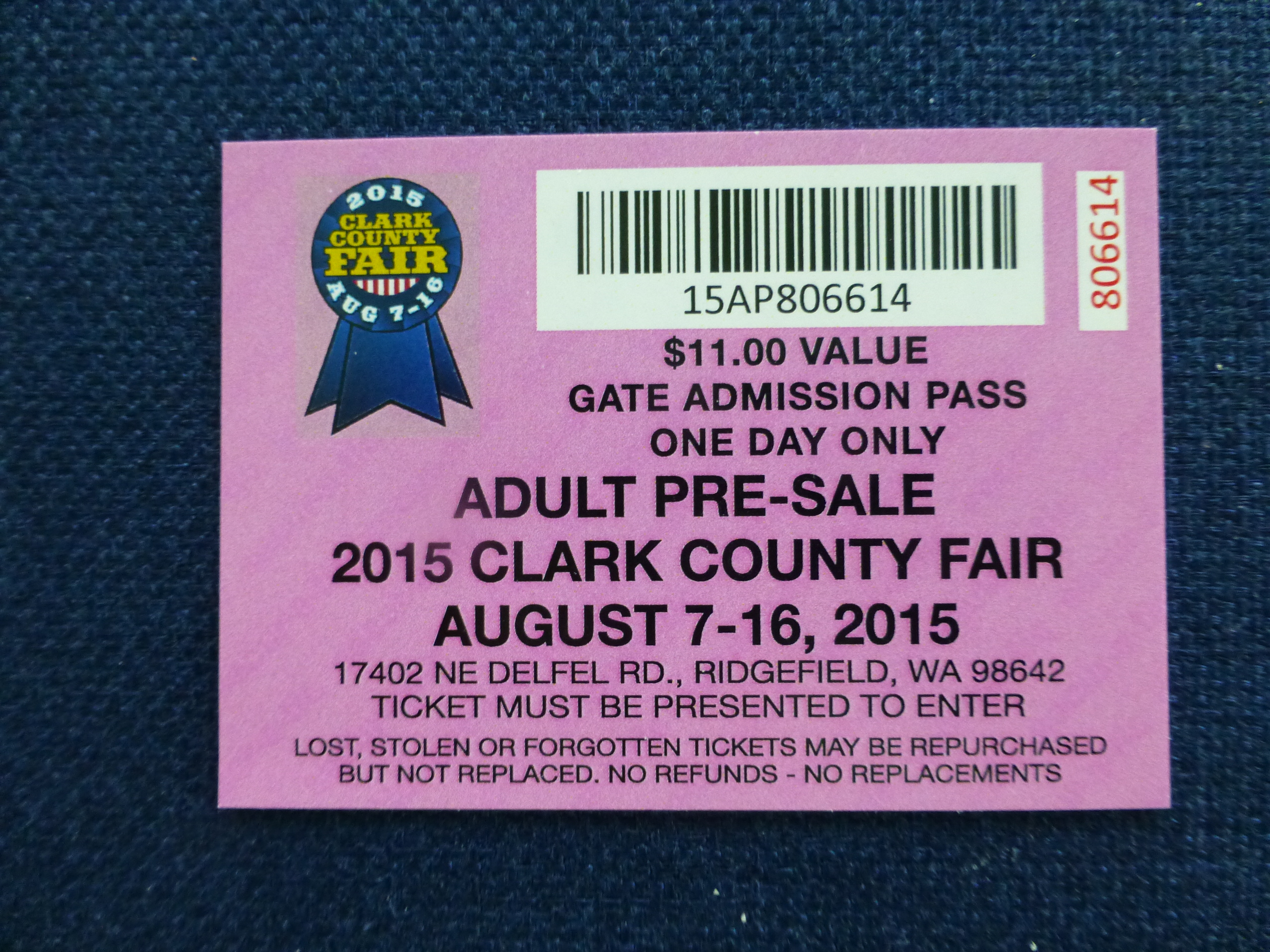 The Fair starts this Friday — WHOO HOO!!!
As you hopefully already know, you can get into the Fair for free on Opening Day (see my July 28 post). But you can also save money on tickets the remaining 9 glorious days if you plan ahead a little.
Available this week through Thursday, August 6, you can buy discounted entry tickets and all-day ride wristbands. The savings are $2 per ticket. Depending on the size of your group, that could quickly add up to a round of deep fried Oreos for everyone!
There are two ways to get your hands on the discounted tickets. You can order them online from the Clark County Fair website, or you can go in person to Fred Meyers, Wilco, or People's Community Credit Union (click here for the full list of locations). Depending on your location and gas mileage, you might save more money by going in person since there is a service charge of 75 cents per ticket if you order online. Seems a bit steep to me.
Parking is $6. And new this year… you can't buy tickets ahead of time and there are no discounts. Boo and BOO!
For your planning purposes — and because I like to be full-service — here are the various ticket types and prices:
Adult entry (age 13+) = $9 ($11 at the gate during the Fair)
Child (ages 7-12) = $6 ($8 at the gate)
Child 6 and under = FREE ALL THE TIME!
Senior (age 62+) = $7 ($9 at the gate)
Carnival All Day Ride Wristband = $25 ($30 on weekends and $28 during the week)
Sizzle Package (2 adults, 2 kids, 2 wristbands) = $73 ($98 at the gate). Also note, if you order online there is a $3 service charge for the Sizzle Package