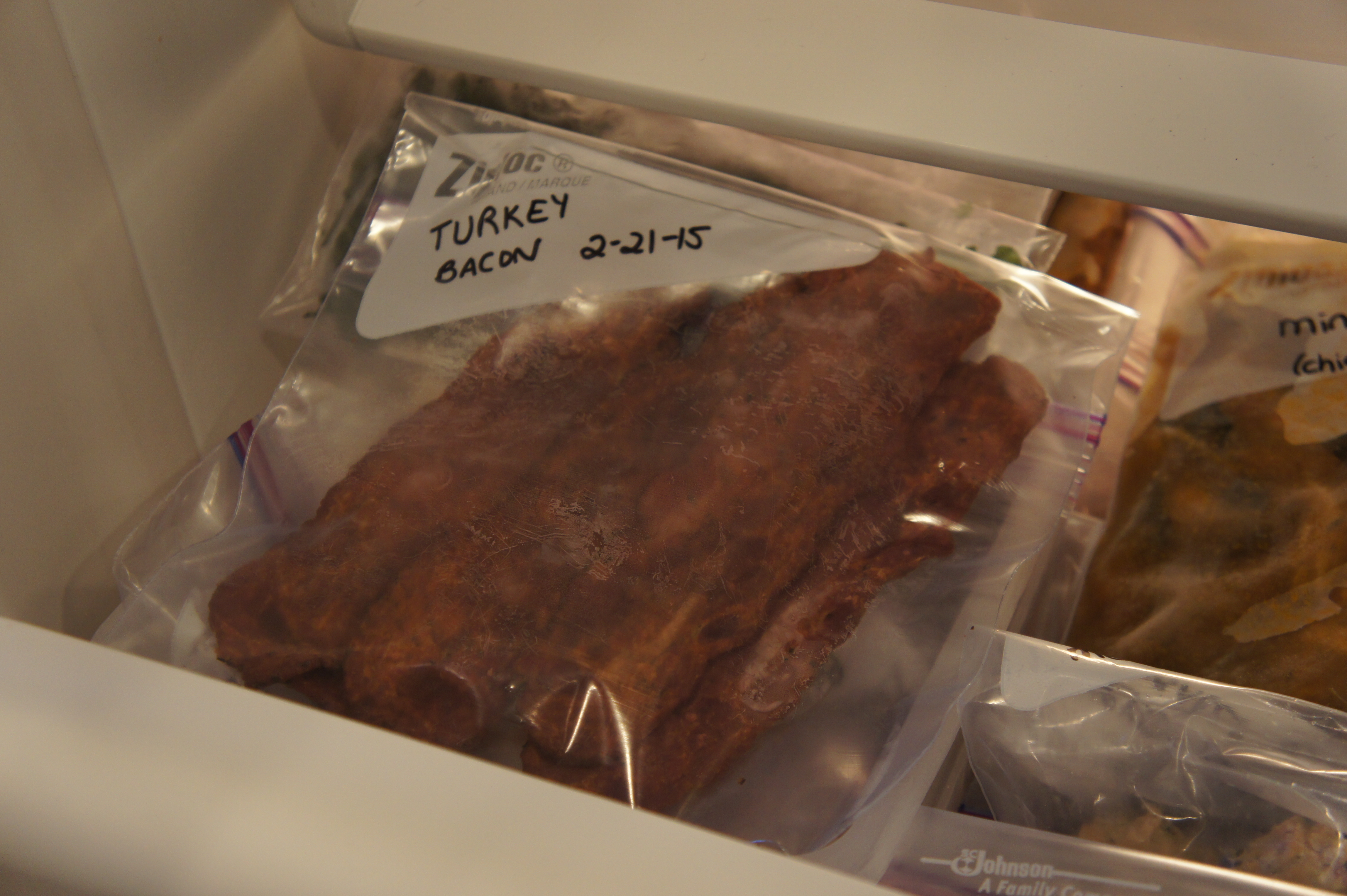 Is there anything more wonderful than waking up to the smell of bacon?  This weekend, while you have a little more time in the morning, cook up some bacon.  It doesn't matter what kind, but cook up plenty.
I like to mix it up.  Some weekends it's Canadian bacon, most of the time, it's turkey, and once in a while, it's traditional good old bacon.  Let your family wake up to the smell of something cooking, and enjoy having something you don't have time for during the week.  Maybe even make some special pancakes to celebrate National Pancake Day this Saturday.
Whatever you make, plan for extra.  Extra pancakes can go in the fridge or freezer for a fast breakfast one day this coming week.  Freeze extra bacon in a Ziplock bag.  Be sure to label and date it.
This goes in your freezer.  You can grab a couple slices when you are too busy to do anything else.  You will need them to make the breakfast sandwiches that will be coming soon.  (Watch this post for more on this later…)  You can have them with toast or a piece of fruit, or your oatmeal.  But I guarantee you will eat them, because they are already cooked and ready to go when you are.
Make some bacon this weekend.  Watch your family wake up happy.  Get ahead of the game for next week.  You'll be glad you did!